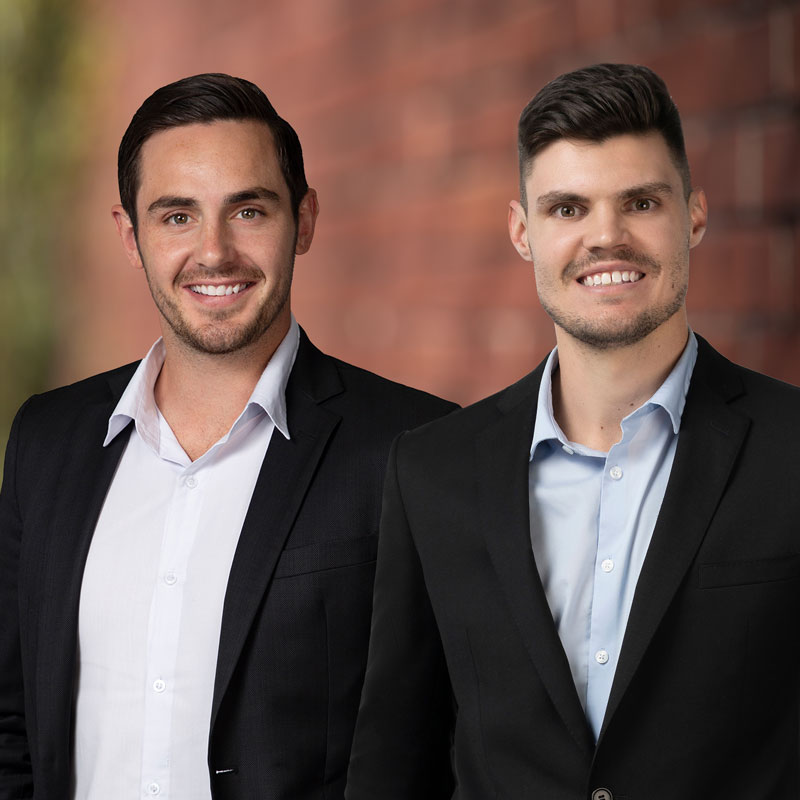 Lachlan & Rowen
Position:
Principal Buyer Advocate
Personal Experience
Lachlan shares a unique passion for acquiring quality assets having commenced the investment journey himself at the age of 24. He believes that being an avid property investor himself is paramount for the trust from his clients. He prides himself on a transparent approach to his services, ensuring an honest experience with no surprises.
For a lot of people, buying a home will be their biggest financial decision, so it is imperative that this is an educated decision. Lachlan takes the emotion away from the acquisition with the experience to negotiate and secure the very best property taking the guesswork out of closing a deal.
Lachlan brings a wealth of experience in understanding the value of property, with his background in valuations he is a Certified Practising Valuer and Associate of the Australian Property Institute.
Living within the Western Suburbs of Perth, Lachlan's comprehensive local knowledge is invaluable. Lachlan is able to utilise his skill set to educate clients and ensuring that they don't overpay.
Rowen Powell is a licensed Perth and South West Buyers Advocate. Growing up in Broome, he understands the importance of relationships within the community. His close relationships with selling agents and owners ensure he receives access to an abundance of off-market properties with a heavy focus on Western Suburbs, Northern Coast, Dunsborough, Busselton, and Margaret River.
Having studied a Bachelor of Commerce with a major in Finance and Economics he understands that for a lot of people, buying a home will be their biggest financial decision, so this must be an educated decision. Rowen's comprehensive local knowledge is invaluable. Rowen maximises his skillset to educate clients whilst providing a high standard in his customer service and overall client satisfaction.
When he isn't immersed in property, Rowen enjoys playing football as he has previously been involved with the West Coast Eagles and currently playing also with Lachlan Delahunty in the WAFL with Subiaco.
Significant Involvements
$4.5 Million – Mosman Park
$3.8 Million – Dalkeith
$3.7 Million – Cottesloe
$2.15 Million – Nedlands
$2 Million – West Leederville
$2 Million – Jolimont