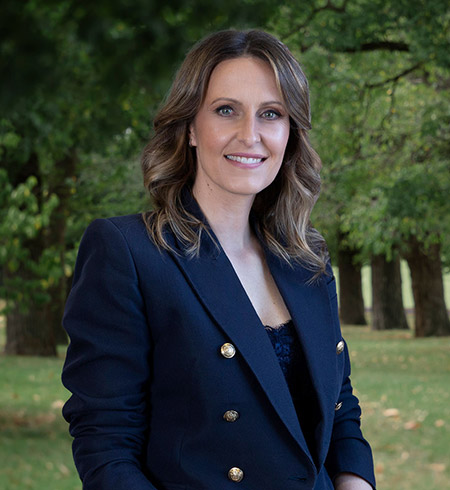 Suzana Hristovski
Position:
Senior Buyers Advocate
Personal Experience
Suzana's passion for property started back when she worked in fashion – including over 10 years in product buying for major brands and corporate roles at Myer. To be successful in fashion you need the ability to interpret and forecast trends, understand consumer buying habits, and be able to make the right decisions in competitive markets. There is no such thing as "one size fits all", which is why property much like fashion, is always a hot topic.
Suzana is inspired by property, architecture, and interior spaces. This led to renovations of her own properties and that of her clients working alongside her husband in their family business.
Her strength in listening and understanding the needs of her clients and guiding them to achieve their goals is a key contributor to her reputation as a trusted property advisor. Knowledge is paramount and Suzana has spent the last several years committed to guiding clients to make the best property choices today and in the future.
When Suzana is not opening doors and closing deals, her focus is on her two daughters, husband, and fur baby, Milo.
Here's what our clients have to say
We recently bought the family home. We started looking half-heartedly in 2020... then ramped up efforts toward the end of 2021. Pre-approval, some agent interactions, even a couple of bids but we were getting nowhere. The idea of a buyers advocate sounded like something from the Block and I wrestled internally with my former perceptions of this corner of the industry. I've had to eat my words and thoughts though. The service we received Suzana was incredible. Firstly the sheer volume of work, the inspections, hours of video, invaluable property insights, inspections and decades of local knowledge, secondly the access to off-market options and finally, the handling of the entire closure process. The volume of off-market product I found amazing. Literally as much as that which appears online.

Matthew & Jen

Suzana from BuyerX was the perfect extra set of eyes for my property search. Not only did she really listen to my requirements, she questioned and showed me other options to see what my budget could afford. I was so relieved when she shared that I was a homeowner! I can't thank her enough for finding my forever home. Highly recommended using because of the competitive market and the extra value of networks and information gathering.

Rachel Hawkins

Suzana from BuyerX was wonderful throughout the selling of our family home. From the process of appointing the right agent, to helping source and quality control various home improvement services … I couldn't recommend Suzana highly enough.

Adam Watts
follow BuyerX on Instagram.
@BuyerX - Buyers Advocates

Real Estate Agent