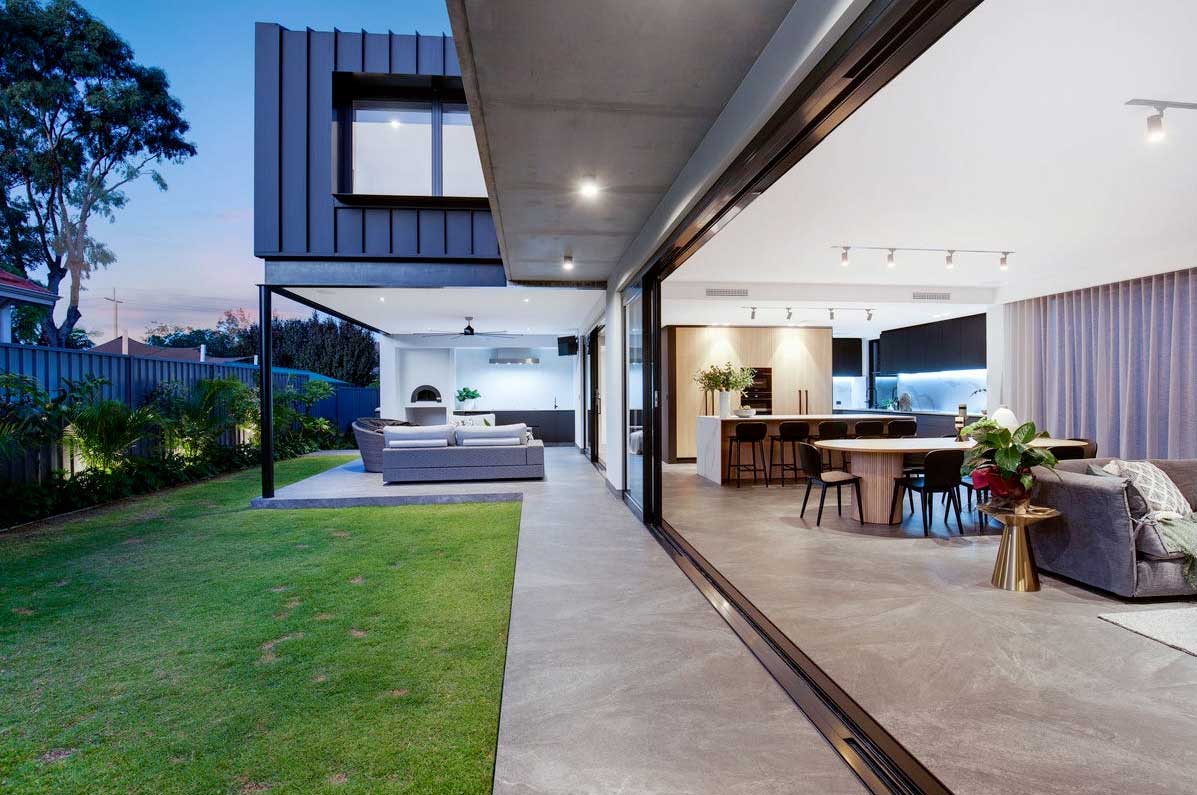 Sep 15, 2022
Despite the real estate market's notoriously low appetite over the winter months nation-wide, this season was far more buoyant throughout Perth than its eastern counterparts. In fact, Perth experienced the strongest first half of the year since 2015, and the busiest June for property listings since 2011, with a marked increase of 15.1% from June last year. However, the Inner West remained tightly held, with a marginal decrease in total listings of 5% over the quarter. Greg Williams from Mack Hall Real Estate shared his view, "Winter is always a quieter time, with most sellers keeping their powder dry for the warmer months, and so supply was very low. This scarcity softened the impact of recent interest rate rises, with sellers still seeing solid returns".
Four interest rate rises over the last four months certainly shaped the narrative on buyer demand, strongly focusing on properties that required no cash injection after purchase. Renovations, land value properties or knock downs only translated to unrealistic costs and timeline blowouts on labour and supply, and had no place in this quarter's market conditions. Added to the reduction of quality stock, it was surprising to see the demand for properties was still strong, with healthy numbers passing through homes. Though the FOMO of last year's market was replaced with a more deliberate, calmer approach. Buyers stepped through the process of house hunting with a fine-tooth comb, with thorough due diligence and in no hurry to sign their money away.
Robbie Milligan from Acton Real Estate backed up this sentiment, "We have certainly witnessed a shift in buyer behaviour over the past 90 days. Buyers are demonstrating a greater willingness to pass on properties that don't meet their requirements, but equally, will move quickly on properties that are recently constructed or recently refurbished. This is a reflection of current construction costs and associated risks". Greg Williams agreed, "The saturation of the building industry has made it slightly more challenging for sellers of older, block value, properties. Demand was especially strong for more modern, established homes, with little or no work required".
Wembley – seller's market
Wembley showed a generalized lack of supply, with a mere 4% stock on the market and a fall of total listings of 5% from last quarter. Though good properties still attracted demand and therefore created impressive sales results. This quarter saw only 28 properties sold, a sales volume drop of 10.2% within 12 months. There was a large shift toward premium products such as renovated character homes or newly completed modern builds. The median sales price was $1.6035m, an increase of 6.4% over 3 months.
A prominent sale that exceeded expectations came at 92 Mckenzie Street, a brand new 2022 build situated on 645sqm of land comprising of 360sqm with 5 bedrooms, 4 bathrooms, and a 4 car garage. After receiving multiple offers within the price guide of high $2m, a sale price of $3.275m was achieved.
Floreat – seller's market
Sales figures in Floreat dropped slightly by 1.5%, with 32 properties sold. The median house price increased by 4% over the past three months to $1,76m. With only 4.8% stock on market and -7.4% in total listings over the quarter. The larger land parcels attracted buyers looking to either land hold or in search of greater lifestyle benefits.
A key sale for this quarter, a 4 bedroom 3 bathroom double car garaged home at 282 Salvado Road was gutted and fully renovated by its previous owner. Situated on a large parcel of 1004sqm, this large family home sitting on 225cqm had a price guide of low $3m, attracting multiple offers in this range. The sale price of $3.15 was secured within the first weekend of being on market.
City Beach – seller's market
Listings and sales volume increased over the last quarter, as a large number of downsizers made the most of the positive market conditions in City Beach. Comparatively, sales volume increased by 7.9% over the past three months, sales listings grew by 1.1% over 3 months and 17.1% over 12 months. The median sales price of the 35 properties sold was $2.4m, an increase of 2.2% in last quarter and 12.5% in 12 months. Slightly more stock on the market than its sister Floreat, at 7.6%.
Greg Williams from Mack Hall Real Estate offers a thorough market rundown, "City Beach's sellers market brought with it an increase in listings and sales volume, as a large number of downsizers expressed interest in making the most of the positive market conditions. Far less sensitive to interest rate rises than other regions, 49.8% of City Beach is owned outright without a mortgage, with another 10.6% of the suburb rented. As recorded in the 2021 Census, only 32.4% of properties are owned with a mortgage, the vast majority of home owners pay less than 30% of household income on repayments. So, most sellers will only come to market if they expect a positive outcome".
Interest rates were still at a reasonable level, and the state economy was extremely strong, as many industries recruited skilled staff from interstate and overseas to fill lucrative positions locally. Living near the beach, with quality schools and a close commute to their professional offices is an appealing prospect, and City Beach foots the bill perfectly.
A significant sale this past quarter, 37 Kinkuna Way was built in 1995 and was situated on 769sqm. Comprising of 342sqm of build, with 4 bedrooms, 2 bathrooms, 3 car garage, and the ever-desirable City Beach ocean views. Last owners purchased in February 2021 for $3m, and with cosmetic renovations managed to create a significant $760,000 price growth within 12 months at the final sale price of $3.76m.
Looking Ahead
While the RBA changes will continue to define how buyers and sellers approach the market, it is difficult to predict by what degree. Buyers grow more in tune to the market, investing only when all their list of requirements have been ticked. A far cry from the bull market of last year when rushed decisions and over-capitalising were strongly triggered through a fear-based drive to not miss the boat. There will be a lack of demand for renovated projects or land value assets, however the demand for quality finished homes will still appeal to a large demographic and will always attract a good price. Stock levels will be insufficient to keep up with demand, as vendors will increasingly wait out placing their properties on the market in the hope that conditions will improve. Further affecting the market, after years of restrictions many Perth residents are deferring their property purchases in favour of investing in overseas and interstate travel in the coming months. Despite this, we should see a slight growth in the market, albeit slower than in the previous months. Prices will rise marginally, and better buying opportunities will present themselves as the market takes a steadier approach. Robbie Milligan from Acton Real Estate elaborates on this, "The greatest opportunity for buyers in the market are large size Western Suburb land holdings with homes that are either not quite family size or require modernization but will provide an astute investor rental return and tax offset. Prospects in this category are quite exciting at the moment for investors because they are facing far less competition than 12 or even 6 months ago and I believe the medium-term growth prospects to be excellent".
Perth Western Suburbs Area Specialist
Rowen Powell & Grace Foley
Get in touch with Rowen to find out more about the Western Suburbs market, or make an appointment to discuss your requirements and see how we can help you get into your ideal home sooner.
Read more about Rowen Powell & Grace Foley
Free Consultation
The first step in your property journey, whether it be buying or selling, is gaining clarity on your situation.
Book a Free
Consultation
Or fill out a form