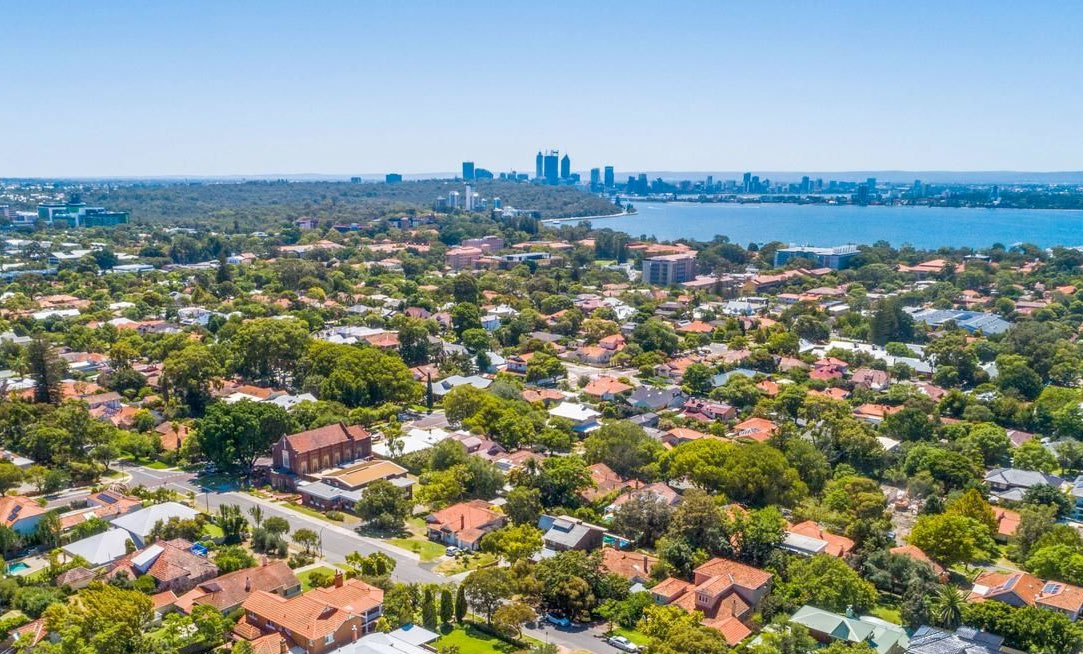 Oct 04, 2021
It's been a winter like no other and people will be keen to put it behind them and enjoy spring. With heavy downpours, a soggy Perth officially recorded its wettest July on record for 26 years.
The heavy mid-winter falls took the city's rain gauge past the previous high mark of 231mm, recorded in July 2000, but still short of the all-time record of 278mm, recorded in July 1995. However, although we had an abundance of rain, there hasn't been a similarly high volume for Perth property stock levels.
Across the Perth market, there were 8,537 properties for sale, 4,192 of them houses. The median house price has risen from $505,000 back in March 2021, sitting at $540,000 for the past three months, with properties on the market for an average of 19 days. Increased buyer demand and lack of quality stock are driving the median house prices across Perth and particularly the Inner West. As soon as there is a quality opportunity, the excess buyer pool is creating competition for pricing and driving prices to levels that haven't been seen for these suburbs.
Let's look at some trends and notable sales in the Inner West area
In Wembley, 107 Holland Street had 121 groups at its home opens across six days on market, with 90 groups attending the first open. The four-bedroom home sold for $1.907 million, after receiving eight offers.
Wembley is becoming more popular due to the attraction of being in multiple school zones and the appeal of the city and sea lifestyle. Pricing is also being driven by an increase in buyer demand and the market conditions.
This is forcing potential buyers from Floreat, who are now priced out for family-type assets, to look instead in Wembley. The area's median sales price over the past three months was $1,198,500, up 6.8%, with 10 days the median on market.
A notable sale in West Leederville was 51A St Leonards Avenue, selling at $2,410,000 to an interstate cash buyer, after having a price expectation of low $2M. The area's prime location for the Bob Hawke College catchment drive pricing, while the mix of dwellings with modern builds and original character homes is always popular with buyers.
The median sales price for the last 3 months was $1,275,000, up 4.6% over the previous period. With 5.7% of stock on the market, properties were marketed on average for 11 days.
Floreat has always been a blue-chip suburb due to being family-friendly with quality character dwellings. The median house price of the area reflects this, with a median price of $1,627,000 over the last 3 months, up 5.2%. 11 days was the median days on market and stock on market was 5.0%.
8 Hornsey Road, Floreat, at $1,950,000 was one of my own client's purchases over the winter period. The property was popular, due its location and value-add opportunity.
In Subiaco, 8 Gloster Street went for $2,150,000, some $450,000 above the asking price of offers over $1.7M. Subiaco is the most prestigious suburb in the Inner West. In the Bob Hawke College catchment, the Rokeby Road shopping precinct also attracts buyers, as do the suburb's character dwellings with larger land sizes.
The median sales price last 3 months across Subiaco was $1,385,000, up 4.8% over the previous period. Stock on market was 6.3%, with 11 median days on market.
Shenton Park has always been slightly inferior to Subiaco, however recent sales data is showing that it has the potential to overthrow its rival. It is becoming a highly desired pocket for home buyers due to its school zone catchments, proximity to amenities, mix of different styles of character dwellings, land size and land value.
A recent sale was 6 Violet Grove, Shenton Park, sold for $1,655,000, which was $155,000 above the asking price. The property was a classy, renovated character 3 bedroom, 2 bathroom home that was looking for offers in the mid $1M range.
$1,520,000 was the median house price over the last three months, up 10.6% over the previous period, with 8 median days on market.
Conclusion
Lack of quality stock and excess buyer demand have driven up the median sales price across every Inner West suburb over winter. We expect this trend to continue throughout spring and summer as listings will increase, after being notoriously lower over winter.
With more quality assets to come on-stream in the coming months, there will be an increase in buyer activity, which therefore in turn will increase the median sales price of each suburb. Accordingly, we are expecting very hot market conditions over the coming period.
Inner West Area Specialist
Rowen Powell & Grace Foley
Get in touch with Rowen to find out more about the Inner West market, or make an appointment to discuss your requirements and see how we can help you get into your ideal home sooner.
Read more about Rowen Powell & Grace Foley
Free Consultation
The first step in your property journey, whether it be buying or selling, is gaining clarity on your situation.
Book a Free
Consultation
Or fill out a form