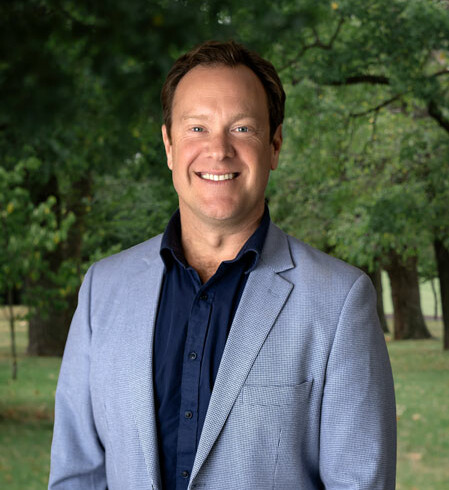 Tim Picken
Position:
Principal Buying & Selling Advocate
Tim Picken
Tim's comfortable interaction with people has stood the test of time and he is considered a leader in the real estate industry. He's known success as a real estate agent since he was 20 years old, coveted with awards during his tenure as Partner at both Kay and Burton, and Jellis Craig.
Clients often turn into friends and while Tim is clear eyed about the ups and downs of the business, he believes he's chosen a career that can genuinely help people. Therefore it was a natural fit for Tim to transition into the advisory side of the industry where he now represents buyers on the acquisition and advises sellers through the marketing and readying of homes for sale in conjunction with the best selling agents in the local Boroondara and Stonnington areas.
Tim prides himself on being a great Dad to his 11yr old twins, Benny and Lulu, and plays an active part with them in the community through schooling, sport and recreation, and is a corporate sponsor of the Glen Iris Gladiators JFC. Golf also occupies a place of considerable importance in his life, being a member at Kingston Heath Golf Club.
Tim Picken's reputation as one of Melbourne's finest property advisors is continuously reinforced by outstanding results.
Significant Involvements
Tim has been involved in over $2B of real estate transactions across his 22 year career. Some significant achievements for clients are below:
| | |
| --- | --- |
| $7.62 Million | Glen Iris |
| $6.77 Million | Camberwell |
| $6.155 Million | Kew |
| $5.7 Million | Hawthorn |
| $4.93 Million | Canterbury |
| $4.61 Million | Canterbury |
| $4.36 Million | Glen Iris |
| $4.2 Million | Richmond |
Here's what our clients have to say
Tim was excellent at clearly identify both pros and cons for each property which helped greatly in my decision making process. His market knowledge, endless real estate industry contacts and exceptional negotiating skills made him invaluable. He is dedicated, polite, extremely helpful and provided excellent advice with frequent communication. All of these attributes made Tim a fantastic resource and the whole process of buying our home so simple.

Helen Roderick

We are very happy with the purchase of our new property in Hawthorn. Tim's real estate market experience, contacts and advice in negotiation was extremely helpful to the point we would not have secured this property without him. I would highly recommend Tim and his expertise to anyone looking to use a Buyers Advocate to purchase their next property.

Kevin McKinnon

We had previously considered engaging a buyers advocate to assist us, and when my wife first contacted Tim Picken, it was clearly evident we would benefit from his help and expertise. We secured our lovely family home (before scheduled auction) due to Tim's savvy and expert strategy, and for a price lower than the expected auction price. I can say without any doubt that we would not have secured the property without his help, and we are so thankful we engaged Tim and allowed him to direct our search for our beautiful home.

Jayde & Mike Davey

Tim has a superb understanding of real estate and a wide range of contacts within the industry which means he taps into possibilities that are yet to be advertised or are only available for private sale. His confident performance during the hotly contested auction was outstanding and secured for me a new home in a highly-valued location. I strongly recommend Tim to anyone thinking of engaging a buyer advocate.

John Houghton
follow BuyerX on Instagram.
@BuyerX - Buyers Advocates

Real Estate Agent