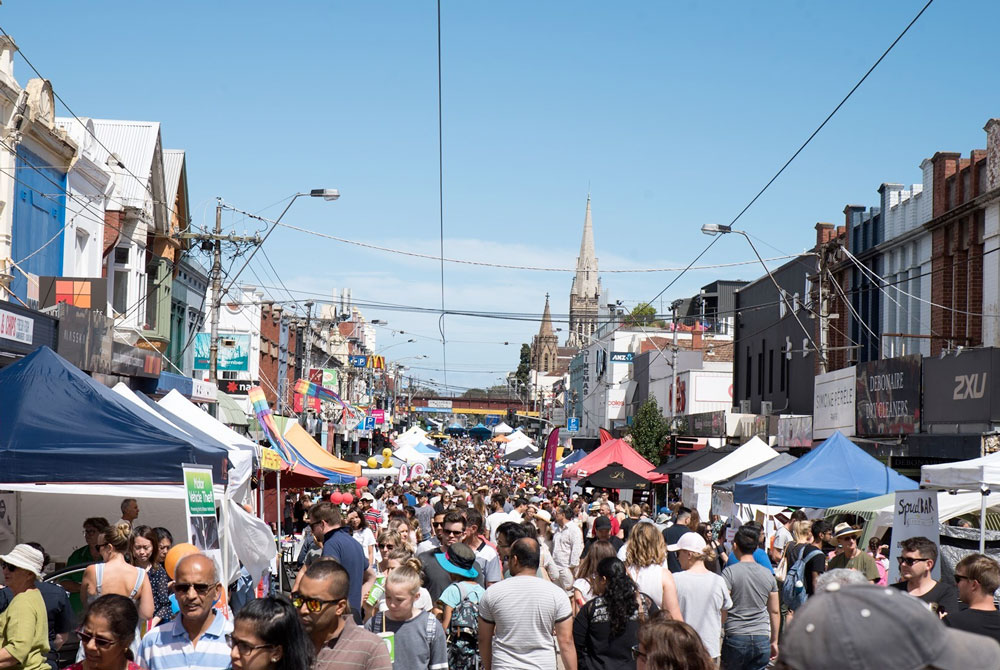 Sep 16, 2022
The winter property market in Boroondara was quite the mixed bag, splitting into two speeds. As one perpetuated the forward shift of the first quarter, the other took a steep downward turn. The election, the movement in interest rates, and the power of the media, all heavily influenced the market direction this quarter. The reality that the impact on borrowing capacity would likely continue to grow as the year continues, made some buyers more determined to seal the deal this quarter. While others became increasingly cautious at the growing instability in the market, and the likelihood of repayments rising dramatically. Add to that a lack of quality stock and an overflow of lower quality stock, as A grade vendors chose to wait for the market conditions to improve while the lower value home owners began cashing in their investment properties to create more financial security during these uncertain times.
While Boroondara is a pretty consistent market with some very good A grade positions, it also has many more compromised areas. This presents a wide scope between the best and worst properties, and therefore a large spread within the value pool. As press began talking the market down at the beginning of this quarter, many people were already in decision mode for this quarter. They had either bought, were getting their houses prepped for sale, or had made the decision to sell, so were committed to the process. This dynamic altered by the close of the quarter, as market confidence dropped and good quality properties became harder to source.
The forward shift continued with a high demand for quality homes in good positions that were ready to move into. Despite a softening market with open house attendance and depth in auction competition dropping right off, these homes held their value, attracting strong prices in line with or higher than those achieved through Oct-Feb. As Rebecca Edwards from Kay & Burton stated, "While it is now clear that the peak was November/December, we are yet to see the significant change in market conditions that the media appears to be pushing. Inspection numbers remained strong through the quarter, and we continued to have multiple bidders at homes across Boroondara. Renovated homes performed particularly well with buyers fearing soaring renovation and new build costs. There is also an increase in off market activity".
The increased interest in renovated homes came partly as a result of their developing rarity, and partly due to the blown out costs and time frames with renovations, building materials and labour. This complication has translated to homes requiring any form of work taking a nose dive in market interest and value. Buyers that were previously in the market for a reno job, who had done the planning and were ready to go, found it difficult to justify the hike in costs and timelines far beyond acceptable expectations. These buyers swiftly changed tack, becoming more willing to pay strong money for a renovated or new build to avoid complications.
David Smith from Marshall White backed up the sentiment with A-grade property listings, "Last quarter we saw strong demand and limited supply. As a result, auctions became increasingly competitive and prices rose significantly". Four bidders fought for 16 Palmerston St, Camberwell which was sold for $1.7m in May. A 20% increase in value on the previous sale price in 2019. Another solid example of the eagerness of home buyers to compete for renovated homes in lifestyle positions came with the sale of 3 Vicars Street, Hawthorn, through Rebecca Edwards from Kay & Burton. This property attracted over 80 groups through inspections, had 3 bidders on the day and another 2 groups unable to get involved.
Not all areas of the market were as buoyant, and the aforementioned downward turn took place with B & C grade properties. While these performed exceptionally during the bull market of last year, now they were in over supply with drastically low demand. Vendors that had already committed to sell their compromised properties (ie. needing renovations, near main roads or train lines, wrong orientation, or poor floor plan) eased off 10% within a month.
Moving into the next quarter we expect to see people sitting on their hands, observing what transpires over the three month period. The volume levels will remain lower, which on one hand will mean many will choose not to transact through this three month period, and on the other will drive up the value on rarer quality properties. While good sales results on A grade properties will still be seen, it will continue to be an inconsistent market with significant softening. With a possible two or three more considerable interest rate moves over the next quarter, heading towards Christmas will likely see a significant increase in stock as the cost of living and the effects on mortgages push people to offload secondary properties. In the craziness of the bull market of the last 18 months, many buyers geared up considerably to pay extremely strong prices for properties. As these conditions deepen their financial squeeze vendors will be driven to sell, so there is the potential for excellent buying opportunities to develop through the last quarter.
Buyer sentiment has changed completely with FOMO long gone and a firm stance on their level of financial commitment. As buyers agents we are cautioning buyers of the decreased likelihood of finding their next quality house in the position they want, with all their boxes ticked. They are not necessarily going to get the same quality for $500,000 cheaper in three months time because of the reduction in stock. Potential vendors are reading the market and are reluctant to place properties up for sale, so there is a stagnancy. Certainly there is a lot of holding back with much more price sensitivity. Therefor particularly for B & C grade properties, if owners are motivated to sell, they will have to price accordingly to show value and gain enough traction to seal a deal.
Boroondara & Stonnington Area Specialist
Tim Picken & Andrew Smith
Get in touch with Tim to find out more about the Boroondara and Stonnington markets, or make an appointment to discuss your requirements and see how we can help you get into your ideal home sooner.
Read more about Tim Picken & Andrew Smith
Free Consultation
The first step in your property journey, whether it be buying or selling, is gaining clarity on your situation.
Book a Free
Consultation
Or fill out a form