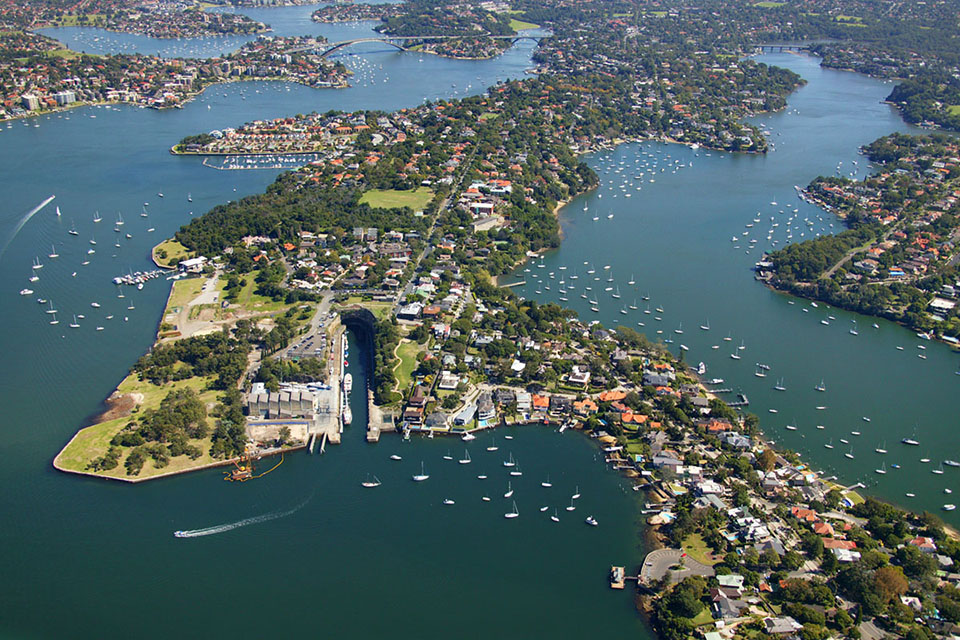 Jun 19, 2019
Arguably, Hunters Hill could be considered the jewel in the crown of the lower North Shore. Located 9km from Sydney CBD, it's located on a small peninsula separating the Lane Cove and Parramatta Rivers and sits within the municipality of Hunters Hill which as a local council area includes Woolwich, Huntleys Point, Boronia Park, Henley, Tarban and part of Gladesville.
For the history lovers, the area was named after Vice Admiral John Hunter, the second Governor of New South Wales, who was in office between 1795 and 1800 and was settled officially in 1835. It became a thriving area early on in its history populated by the English, Italians, Irish and French. Back then the colonists were escaping crowded, dirty European cities, so it's no wonder the 'Australian dream' began to emerge, with the ability to have a house of your own, in its own grounds.
Today, Hunters Hill continues to be a thriving area with a range of activities, clubs, associations, parks, cafes, pubs, shops, etc. servicing a population consisting mainly of teenage families and young professionals.
Families have an array of choice for schooling with Hunters Hill High School, AAGPS Catholic boys' secondary school, St Joseph's College, Boronia Park Public School, Hunters Hill Primary School, and Villa Maria Primary Schools all local to the area. And public transport options consist of buses, which have a very frequent timetable, and the ferry, which offers a more picturesque mode of travel, but still gets you to the CBD in under thirty minutes.
Character and history are in abundance with Sandstone cottages, landscaped gardens, and generously sized roads being the essence of Hunters Hill property. Many homes also occupy oversized and waterfront blocks taking full advantage of the space and boasting a plethora of multi-story, period and architect designed family homes.
Hunters Hill has seen enormous growth since 2014 and continues to be a high demand market. At the time of writing, the median price for houses is $2.35m with units at $1.17m. Median rent for houses is $950pw and for units $510pw resulting in yields of 2.0% and 2.3% respectively.
Even considering this year's negative growth of 13.9%, the 5-year increase amounts to a whopping 43.3%. Over that period, the area has experienced an annual compound growth rate of 6.8% for houses and 7.5% for units.
In spite of the demand and growth, there are still some terrific opportunities to be found, as long as you have the time, and the resources to identify them. And this, of course, is where BuyerX can help with our extensive knowledge of the area, our relationships with local sales agents and our experience to negotiate on your behalf to secure you the perfect property.
North Shore Area Specialist
Nuno Raimundo
Get in touch with Nuno to find out more about the Hunters Hill and Lower North Shore market, or make an appointment to discuss your requirements and see how we can help you get into your ideal home sooner.
Read more about Nuno Raimundo
Free Consultation
The first step in your property journey, whether it be buying or selling, is gaining clarity on your situation.
Book a Free
Consultation
Or fill out a form