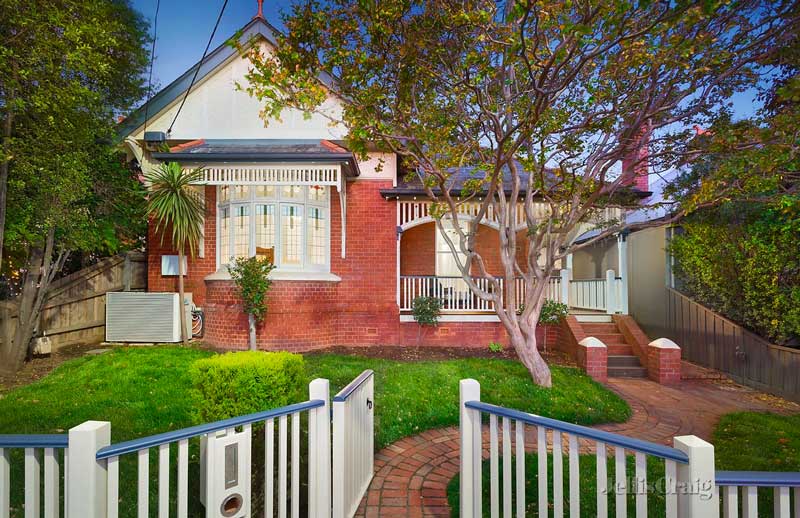 May 28, 2020
What is happening in the market right now?
I've had this question put to me by dozens of buyers, vendors and agents alike and I've experienced many ups and downs in the market over my 18+plus years in the industry.
Usually, an economic occurrence affects our inner Melbourne market, such as interest rates, unemployment, population numbers, supply and demand, and consumer confidence. Or just the overall state of the Australian economy, and over the last couple of decades, the global economy.
The fact is that we have never experienced a pandemic and its instant effect on not just the way we go about our daily lives, but more specifically, an instant pull-back in the property market.
After COVID-19 reached Australia, one weekend I was going through properties on a Saturday with 20-30 groups of people. The next weekend, going through properties where we had to self-distance and disinfect our hands upon entry and only 8-10 people at opens. To lastly, the imaginable, no opens and no auctions. All in the space of three weeks – to say this is unprecedented is an understatement.
Eight weeks later, as restrictions are lifted and opens and auctions are back, I'm seeing a resurgence of buyer activity and prices stabilising. There was a small window within those weeks that we were able to secure properties for a "fair" price instead of being blown out of the water by over-zealous buyers competing and paying for properties for 10-15% above their value.
Moving forward, I think we'll still see competitive auctions, but these will be the A-grade properties. I'm also seeing opportunistic buyers contacting us for guidance on how to circumnavigate the options, prices and negotiations to secure their home.
Buyers have an increasing desire for fully renovated Victorian period homes that blend the old with the new. These are times where well-paid professional couples with maybe one or two kids are wanting to live in Melbourne's inner-city north and west.
They will certainly compromise on land size to acquire a home that has been tastefully and architecturally renovated, close to all the amenities, restaurants and good public schools. We are also seeing an increase in down-sizers from the East buying these architectural masterpieces and wanting to be close to the action and the CBD.
Some interesting sales of note that show the strength of the market are:
Fitzroy North
Feb 2020 – 115 Barkly St, Fitzroy North sold for $2,160,000 for a 3-bedroom single front home on 364sqm. A nice property in a great location which needed an update. The quote was $1.6-$1.76. At the time, what appeared to be an incredible result, achieving over $300,000 above the reserve.
Then, in late March 2020 – 44 Ivan St Fitzroy North. On only 188 sqm, this updated 3-bed 2-bath, fully renovated home sold for $2,430,000.
Northcote
Some interesting sales of note are two newly built properties on similar land sizes in the same street, yet selling for totally different prices. Good design, quality finishes and different marketing campaigns achieve two very different results as you can see below.
30 Kellett St, Northcote $1,880,000 4 beds 3 bath 2 car garage.
31 Kellett St, Northcote $2,830,000 4 beds 3 bath 3 car garage.
Brunswick
Both Gray St properties below sold one month apart, and you could not bring 17 to the quality of finish of number 5 for $260,000.
5 Gray st, Brunswick $1,810,000 fully renovated 4 beds 2 bath house with loads of natural light.
17 Gray St, Brunswick 2/3 beds unrenovated home on more land but needed immediate renovation sold $1,550,000
Essendon
Due to a lack of A-grade stock, and high demand for large family homes in Essendon during the lockdown, we've seen a slight increase in property prices.
Pre lockdown: 77 Hedderwick St, Essendon sold $2,130,000 4 bed 2 bath 2 car plus pool on 850 sqm
During lockdown: 55 Robb St, Essendon sold $2,250,000 4 bed 2 bath 1 ca plus pool on 550 sqm
The most interesting development has been the number of off-market properties available, and the number of off-market sales happening. We have counted twice as many off-market sales as usual in May. Normally this figure sits around 20% of all sales, but right now we're seeing just over 40% of the total number of sales being transacted off-market. That equates to approximately 100 off-market sales in May in the suburbs I monitor in the Inner North and Inner North West.
I'm in constant contact with agents in the Inner North and Inner North West and as a specialist in those areas, I'm seeing that motivated sellers are placing their properties on the market discreetly, for reasonable prices. There are great opportunities to secure these properties, with limited competition.
I'm also starting to see a trend of rental properties coming to market for sale as landlords see it's time to cash in on the enormous growth they've enjoyed for the last few years.
These properties will most likely sell over the winter, while buyer confidence and demand will remain moderate. For those who have job security with interest rates and bank "deals" on offer, this will ensure that transactions will take place. A new set of sales results will set the base for comparable properties into the spring market.
The next six months are a fantastic opportunity to secure a great quality property in your desired location, for a fair and reasonable price. All you have to do is ensure that you are working with the person who has access to those properties and can guide you through securing the best asset for your future.
The unprecedented impact of COVID-19 will pass. Our view is that property should be viewed as a long term investment, and therefore, buyers should be looking at each opportunity for the long term and not trying to guess, or time, if or when markets will expand or contract.
Currently, my list of off-market properties is the largest it has ever been. We are in a new market of quiet sales dominating the landscape, and it is here for some time come. Please get in touch for more information.
Inner North Area Specialist
Nuno Raimundo
Get in touch with Nuno to find out more about the Northcote and Inner North market, or make an appointment to discuss your requirements and see how we can help you get into your ideal home sooner.
Read more about Nuno Raimundo
Free Consultation
The first step in your property journey, whether it be buying or selling, is gaining clarity on your situation.
Book a Free
Consultation
Or fill out a form