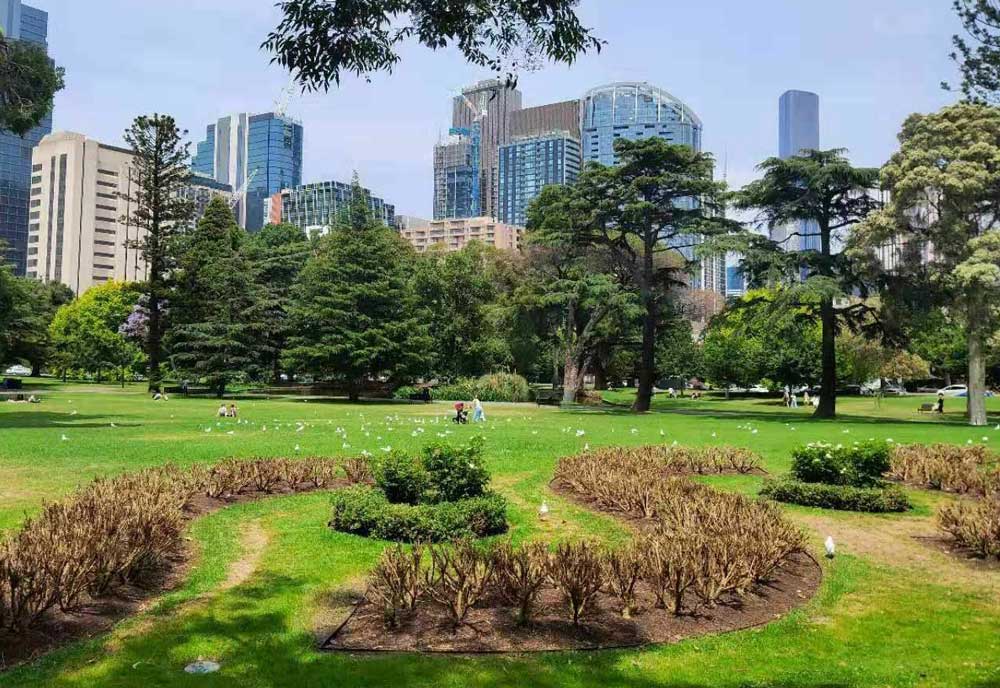 Feb 07, 2023
What a year 2022 was! The less affluent areas of Melbourne certainly felt the tumultuous flow of changes that swept across the national property market. Interest rates became the bane of our existence, as their steadily rising prediction completely blew out with the onset of skyrocketing inflation. Seven increases in 12 months (now 9 in a row!) put a heavy dent in consumer confidence and the market as a whole. Buyers were forced to quickly change tack from borrowing whatever they could to keep up with price increases, to extreme reluctance over what they could and should borrow. Added to this, the banks caution compounded the knock-on effect of buyers no longer meeting vendor expectations or vendor agents price predictions.
War is always impactful on consumer confidence, especially when one of the big powers such as Russia are involved. The war in Ukraine meant world-wide sanctions were put in place against Russia, and its trading control over energy had an immediate impact on petrol prices and consumables, as well as major supply chain disruptions.
China lockdowns also left a global scar, primarily due to our dependability on the products they produce and their tourism dollars. This year their travel expenditure fell from $280 billion to $112 billion, a 60% drop compared to pre-covid. Lockdowns also took their toll on student intake, with universities in the area forced to terminate support staff due to the non-existence of international student travel.
As experts in this market, these diverse variables and their fallout were impossible to predict or escape unscathed from. The hardest to know how to navigate was the flatline in consumer confidence. The higher budget CBD fringe suburbs such as Carlton, Fitzroy, Richmond, Northcote and Yarraville, fared reasonably well throughout, with the lack of vendor confidence translating to low stock levels and steady prices. The less gentrified outer suburbs were hit hard. With a mix of vendors still wanting to achieve 2021 results, and buyers unable to meet those expectations due to lack in borrowing power or confidence, the healthy 15-25% gains in our areas of influence during 2021 then decreased by 5-15% in 2022. The silver lining that the media did not report effectively, and certainly some vendors and prospective buyers were failing to see, was that in the last 2 years the property market still rose 5-10%.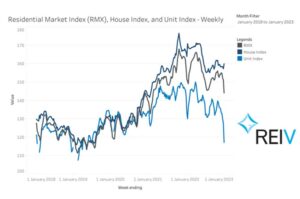 Building labour and materials continued to be a damning factor against homes requiring work, as Sam Rigopoulos from Jellis Craig said, "Over the last 12 months there was a clear shift away from un-renovated homes, with many projects put on hold due to challenges in the construction space. The compounding effect of this resulted in a healthy market for renovated homes, and moving ahead we can expect competition for these turnkey offerings to remain stable".
Inner North: Moreland, Yarra

Inner North East: Banyule

Inner West: Moonee Valley
Inner North: Moreland, Yarra
Buyers market
Northcote, Thornbury, Brunswick, Coburg
House Median Price: $1.392m
Fitzroy North, Carlton North, Richmond
House Median Price: $1.731m
The Inner North kept its mantle of a very desirable part of Melbourne, with great transport options, incredible restaurants, the best and coolest cafes in town, and ever-increasing quality educational options. The gentrification of suburbs like Fitzroy North, Richmond, and Northcote means that the desirability will only continue to grow. People are increasingly staying put, with a lessening desire to move to the West or East in pursuit of a better education for their children. A decrease in stock availability meant that prices stayed steady, while good renovated homes still performed well.
In Northcote, year on year, transactions between $2-$3m went from 95 in 2021 to 56 in 2022. Properties over $3m increased from 27 in 2021 to 29 in 2022. The rate that properties are passed in at auction decreased to 65%, which could be partly due to a shift in mindset by vendor agents as they pursued more controllable sales methods such as private sales and expressions of interest.
A standout sale was a very cool new build at 11 Thames St, Northcote, which sold for an incredible $4.302m. Only on 493sqm, this property offered 5 beds, 3 bathrooms, and a highly unique architectural build. With over 5 bidders competing for the property, this was certainly a result that bucked the trend and to a certain degree held the Northcote high-end market in good stead.
Inner North East: Banyule
Balanced Market
Ivanhoe, Ivanhoe East, Eaglemont, Heidelberg
House Median Price: $1,968,000
The Inner North East remained buoyant despite the widespread market downturn, with properties in Eaglemont, Heidelberg and Ivanhoe holding their value. With quality A and B grade properties in good supply, and a competitive buyers attitude, prices were relatively unscathed with a mild adjustment of 5% the only outward sign of the changing conditions affecting the rest of Melbourne's Inner North.
The days on market increased from 28 in 2021 to 36 in 2022. In Ivanhoe, sales over $2m decreased from 135 to 114 for the 4 main Banyule suburbs of Ivanhoe, Ivanhoe East, Eaglemont, and Heidelberg.
The standout sale within the Inner North East was a home purchased for our clients Esther and Andrew, located at 9-11 The Eyie, Eaglemont. On 1500sqm of secluded land, this 4-bedroom state-of-the-art build is perfectly placed on a no through road, with a private hidden garden overlooking the pool. The final purchase price was secured off-market for $4,800,000.
Inner West: Moonee Valley
Buyers Market
Essendon, Moonee Ponds, Yarraville, and Ascot Vale
House Median Price: $1,592,000
There was a dramatic decrease in the quality of stock on the market in the Inner West in 2022, which in turn translated into a 5-10% drop in the market. Properties within the range of $3m-$5m were few and far between, while availability of un-renovated properties within the $1.2m-$1.7m bracket increased in suburbs such as Yarraville, Ascot Vale, Moonee Ponds, and Essendon. Many vendors placed their rental properties on the market in light of the changing financial conditions.
Average days on market increased from 33 last quarter to 42 this quarter. In the main suburbs of Yarraville, Ascot Vale, Essendon and Moonee Ponds we saw a decrease of available quality properties over $2m, dropping from 193 in 2021 to only 151 in 2022.
A sales highlight for the Inner West was a beautifully renovated home that blended the period charm with a modern extension, perfect for the current market's needs. Located at 34 Leslie Rd, Essendon, on a 946sqm block, this property sold for a very strong $5.25m.
Looking Ahead
Well in my two decades in real estate you could say I've seen it all before. I have been working the North, North East and the West for this entirety and I can assure you I have experienced both the declining and the fast moving rising markets. I have come to trust and back my experience and strong working principles. In real estate you have to hit the pavement, go through as many properties as possible, attend auctions, and most importantly speak to vendor agents. You have to do your due diligence to keep knowledgeable in this ever changing market. Our team is determined to do all of this work to the benefit of our clients. As Anthony De Lesi from McGrath Real Estate succinctly sums up this sentiment, "Education is key and that is why we encourage people to speak to us".
In my view and from December 2022 to now what I have seen and heard is that the market is going to be lacking in stock on market, even less than last year. What we are seeing on the ground is that buyers that are in a position to secure a property are desperate for quality stock. Sure there is stock on the market but a lot of C and D graded stock, namely un-renovated, on main roads, old rentals and compromised positions. As Sam Rigopoulos from Jellis Craig said, "The window is open right now for capitalising on small projects and un-renovated properties. If you have the skill, the will or the cash, now is a great time to consider using it and taking advantage of the conditions this year's market will bring". The lack of quality, which we purchase for our clients, is assured desirability and competition through the steady growth of "ready" buyers we are beginning to see come into the market. Patrick Tilli from Nelson Alexander offers this, "There will be a big appetite for renovated homes and A grade properties especially as stock levels will likely remain low. Once the RBA announce that they will no longer be raising interest rates, then overall buyer activity should significantly increase". Addressing the rising interest rates, Anthony De Lesi from McGrath Real Estate offered this, "With the reserve bank still showing some concerns about the increasing inflation figure, and speculation rife that there will be at least another 2 interest rates rises, the next 2 months will see buyers looking to buy before their pre-approval runs out". So it is likely people will continue to be cautious in the short term, which will mean buyers won't be bidding like crazy like they did post lockdowns in 2021, but all that is needed is a good run of solid results and the Melbourne market will stabilize and continue in an upward trend as it has for the last 120 years. Taylor Romao from Jas Stephens Real Estate said, "I think the next 6 months will be much like last year's final quarter, with 3 – 4 expected interest rate rises, and the shock to buyer behaviours which followed every rate rise. Towards the tail end of the year, the market/values will eventually find their place and plateau into what will be real estate's new norm for the foreseeable future. Glass half full – I personally would be taking advantage of this unique opportunity to upsize into what could be the new family home or forever home".
"Looking forward, the market is beginning to see renewed energy & enthusiasm in terms of numbers of attendees at open for inspections & general enquiries. We have been in a holding pattern in the last 1/4 of 2022, my market prediction is, once the general public has time to process the current market conditions, life will go on & people will begin transacting again", said Stewart Oldmeadow from Miles Real Estate. Put simply, you buy when you are ready, and if your outlook is medium to long term then our advice is not to try to be the expert in real estate. Our team has over 35 year's experience in the game and we transact on a weekly basis. Let us streamline and guide you through what can be an arduous process for the uninitiated.
Inner North Area Specialist
Suzana Hristovski
Get in touch with Nuno to find out more about the Northcote and Inner North market, or make an appointment to discuss your requirements and see how we can help you get into your ideal home sooner.
Read more about Suzana Hristovski
Free Consultation
The first step in your property journey, whether it be buying or selling, is gaining clarity on your situation.
Book a Free
Consultation
Or fill out a form