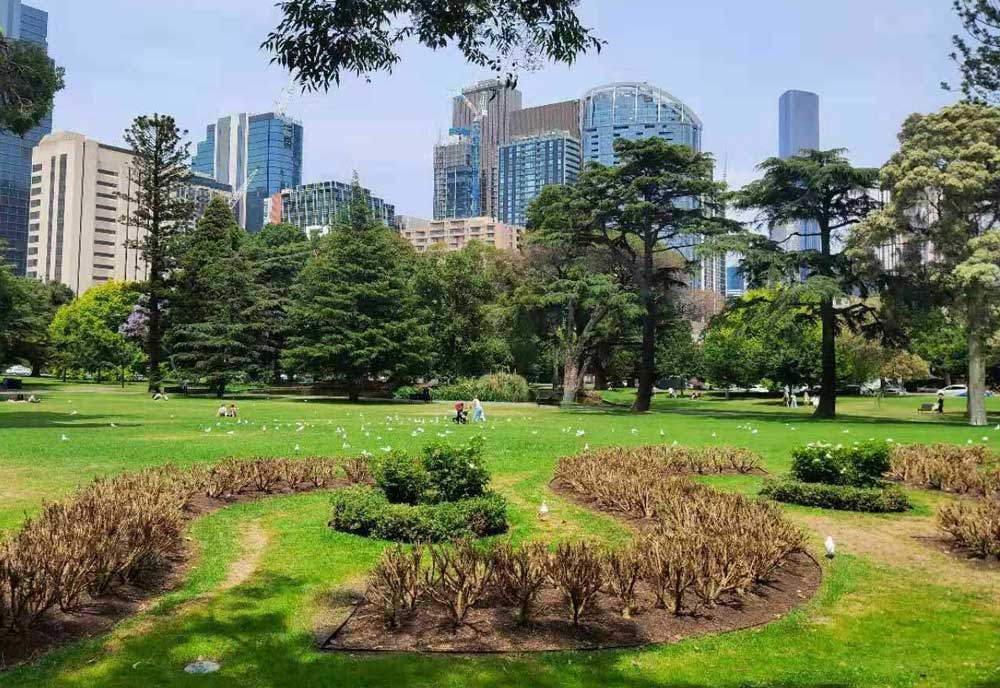 Apr 26, 2023
This new year has brought with it a necessity for both buyers and sellers to rethink and realign their mindset to suit the changing conditions. After the anomaly that was Covid brought with it the lowest ever cash rate of 0.1% and created a cheap money frenzy which saw capital growth surge nationally by on average 25%, ten consecutive rate rises felt like a relentless and colossal blow to all. While an interest rate circa 6% feels steep, it is important to remember that in the 1990's interest rates reached a peak of 17%. This does not diminish the impact on those that invested during the bull market at the record low rate who are now in significant financial pain. Though it is a balancing thought to those still harbouring concerns about entering the market now, it is important to not compare the current situation with the period where our country effectively paused.
After a period of adjustment last year and a wait and see mentality towards the consistent pattern of monthly interest rates hikes, buyers seemingly adjusted and were ready to transact this quarter. Conscious of the current economic position, they were, however, considered and selective in their approach. When a well located, renovated property hit the market, it created a flurry of activity in inspection numbers, contract requests and an increase in bidders that participated at auction. Even though borrowing capacity dropped in the majority of cases, buyers tended to alter their criteria instead of searching further out, for instance considering a townhouse in lieu of a house, in order to remain in the desired location.
Vendors that held quality assets were very well aware that this presented an opportune time to list their home for sale. The low stock levels offered the potential to garner results far greater than expected, lending itself to be considered a sellers market. One of the properties I recently purchased attracted over 90 people to inspect the property in a 10-day period on market. After an early acceptable offer was placed by another party, the property had 4 bidders, including us, contest this in a zoom auction. Another popular property, 223 Victoria Street, Brunswick, had over 60 people inspect on the first open house. The uniqueness of this home, scheduled to go to auction this weekend, means that finding another one just like it will be a long wait – its sure to sell well.
Some agents indicated that they attended more appraisals than last quarter. These conversations may not lead to properties being listed until Spring, traditionally the strongest sale campaign season, but those sellers that have already bought will need to list this coming Autumn/Winter. Though traditionally a quieter period, the vendors that are confident to list will reap the rewards, and buyers that are in a position to take action will be triumphant.
Fundamentally, a suburbs performance in the market is linked to the demand. The Inner North's appeal is a wide market segment made up of first home buyers, families, retirees, and investors. The proximity to CBD, lifestyle, and mix of property assets means that it is an area that will lead the pack when market confidence rebounds.
Days on market decreased from last quarter circa 30%, meaning that vendors were starting to meet the market and weren't holding out for higher prices. In some cases, properties were selling within two weeks of being advertised online. Agents were quick to adjust price quotes if they saw low levels on interest on a property. Clearance rates increased the last few weeks, hovering around 70%, and stock levels had increased significantly from the last quarter of 2022 though were still down compared to pre-covid levels. More sales were recorded in the area, again mostly because vendors were prepared to meet the market. Overall sales volumes were down from pre-covid because the only people listing their properties for sale had a genuine need, generally one of the 3 D's, death, divorce or 'de-bank'.
The upgrader market was extremely buoyant this quarter. The inner north is an in-demand area for families, and larger homes are always well sought after, especially newly renovated homes which sold exceptionally well. Government incentives, combined with the rental crisis, saw to it that first home buyers were also a strong sector. There were some surprising results with properties that required extensive work, for example 140A Bastings Street in Northcote sold for $1.95m, the top range it was quoted at was $1.2m, and 95 Keon Street in Thornbury sold for $940k. Both properties were not habitable.
The difference between current interest rates and rental costs made it less lucrative for investors to enter the market, and this sector reporting a decrease in new investment loans by 47% from its peak in March 2022, as reported by CoreLogic. Even though there were better buying options, the rental yield had dropped, and the incentive of capital growth is not as it has been in the past. Also, borrowing from the bank became infinitely more difficult in this current market.
Valuable opportunities were found in properties requiring cosmetic renovations, and those buyers that could project manage trades to add value to properties certainly cashed in this quarter. Moving forward, for those keen to manufacture capital growth within a declining/stagnant market, doing the works yourself will be your best option with trades becoming more available and competitive. Capital growth over the next few years may be very slow/gradual, you will need to rely on investing wisely on your property improvements.
The market was neither a clear-cut buyers or sellers, with two distinct markets operating in unison; the upper-end renovated properties presented as a sellers market, while properties that needed work or were in compromised locations were more a buyers market.
Darebin
A significant market confidence shift predominately within the Inner North has been seen within the last few weeks. As noted by Rob Enes from Nelson Alexander, as a totally inclusive and inter-connected information sharing Agency, "Our market traditionally follows a similar pattern to Sydney, which has clearly demonstrated an uplift in buyer/seller demand in the last 6-8 weeks. We are now, very much seeing the same within Melbourne, with a higher volume of buyer activity throughout our open for inspections and buyer demand at our auctions. Melbourne is once again on the cusp of a powerful Buyer versus Supply seller dynamic, likely to increase pricing outcomes".
Sales highlights within Darebin included two Northcote properties, 1 Glanfield Street sold for $4m, and 8 Swift Street for $3.25m, the highest result for a townhouse in Northcote.
Yarra
Rick Daniel from Nelson Alexander offered this Yarra market summary, "Well located and renovated properties continued to defy the odds and sell competitively. In some instances, fetching prices well above expectations. On the flip side, there have been some great buying opportunity with properties that need renovating". 
Notable sales included the newly renovated Victorian single front home 12 Ivan Street in Fitzroy North. This property had a reserve price of $1.85 and sold for $2.03m. A two-bedroom home on 112m2 at 32 Coleman Street in Fitzroy North went for $1.774m, and 811 Drummond Street in Carlton North achieved a purchase price $330k over the top of the range, at $2.73m.
Merri-bek
Property market for Q1 has been a lot stronger than what we possibly all expected. Stock levels remained slightly down in Merri-bek, though the market was a lot stronger than expected, considering the wider financial climate. Elizabeth Kelly from Jellis Craig elaborated, "Buyer demand was incredibly strong and we saw the good quality homes sell either prior to auction with offers above vendor expectations or through competitive auctions. Overall market sentiment was incredibly positive compared to the later part of last year. Buyers were desperate to transact and vendors who had been on the market throughout Q1 couldn't have timed it better'.
A couple of standout results were found at 9 O'Grady St in Brunswick, selling for $2,625,000 at auction with 3 strong bidders, 48 Westgate Street in Pascoe Vale South went for $2.426m, and 38 Maghull St in Brunswick East, transacted just shy of $2.7m prior to auction with two bidders fighting it out for the prize. With only two weeks on market, 41 Mountfield Street in Brunswick sold for $1.655m, 1B Akeroa Avenue in Brunswick went for $1.225m in less than two weeks, and 30 Crisp Avenue in Brunswick sold within days off-market for $2.690m. The perfect storm seems to be currently brewing across the Inner North market! 
Looking Ahead
Last quarter, low stock levels did not translate to a surge in sales results, unlike past history trends. The fear of when interest rates would ease was perhaps the main contributing factor behind the lacklustre sales results for that period. With this month's pause, it may be that glimmer of hope for many that the interest rate hikes are near their end. This will surely have to have a positive sentiment in the marketplace. The RBA's announcement in April to hold the cash rate at 3.6% came as a welcome relief to many mortgage holders, albeit likely only temporary. Given the recent renewed activity in the market and the low level of stock listings, this may trigger a small spike in the market moving forward. At the least, it will keep prices stagnant.
Rick Daniel from Nelson Alexander summed up, "The anticipated stabilization of rates will hopefully translate to an improvement in confidence for sellers and buyer.  This should hopefully mean the supply picks up… I feel buyers and sellers have adjusted to current market conditions; we just need the stock". 
Inner North Area Specialist
Suzana Hristovski
Get in touch with Suzana to find out more about the Northcote and Inner North market, or make an appointment to discuss your requirements and see how we can help you get into your ideal home sooner.
Read more about Suzana Hristovski
Free Consultation
The first step in your property journey, whether it be buying or selling, is gaining clarity on your situation.
Book a Free
Consultation
Or fill out a form