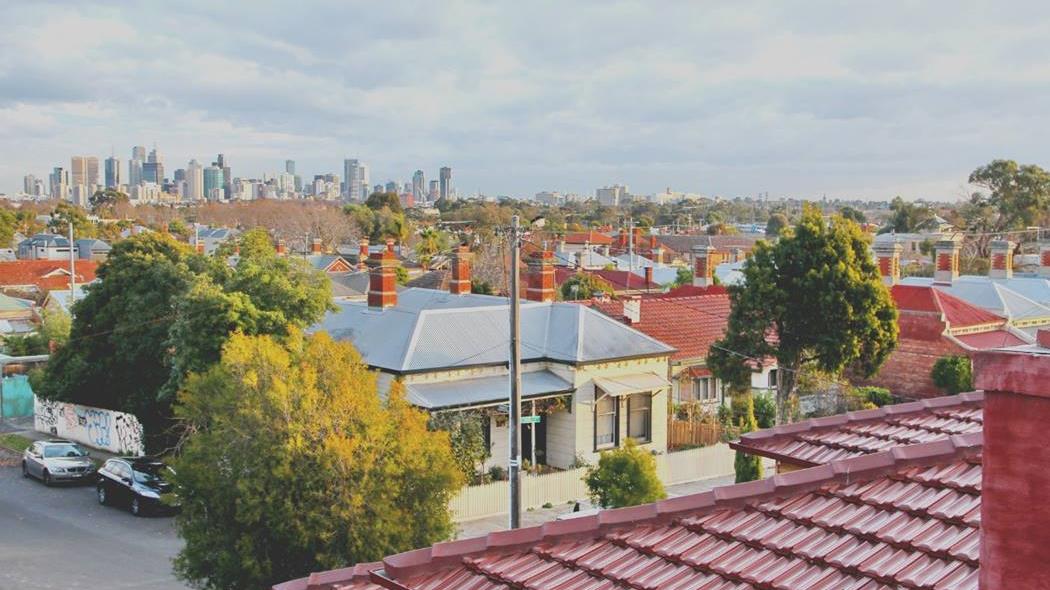 Jun 01, 2022
These past six months saw substantial changes sweep through the property market in Melbourne's Inner North/North East and Inner West. Prior to Christmas, it was certainly a seller's market, with 4-5 bidders at every auction and a clearance rate of 80-85%. Record sales were being achieved, heading in excess of 10% above quoted ranges, as inadequate stock levels for the excessive buyer demand drove up competition and inflated prices beyond their true value.
As the growth trend in Melbourne housing values leveled out over the past three months, we entered a transitional market. The contrasting conditions compared to last year became clear as a fall in open for inspection attendance and bidders at auction were indicative of the caution blanketing buyers approach. Many of the active buyers of last year purchased throughout the frenzy of the bull market, add this to an influx of properties increasing buyers choices, and there was less demand and urgency to buy this quarter. The FOMO of last years market was no longer present. A number of other variables came into play that adversely affected buyer incentive, such as the upcoming election and the threat of rising interest rates. Bidders dropped to 2-3 per auction, and clearance rates diminished to around 75%. Vendors had to be more realistic with their price expectations to entice buyers and run successful campaigns.
Renovated houses held their value, as the rise of building costs stopped buyers from being as bullish in securing properties needing renovation. These properties failed to make sense in the current market when what they had factored in as costing $300,000 to renovate soon turned into a $400-$450,000 overhead. Buyers began to pivot toward fully renovated homes to remove the headaches and skyrocketing costs of renovating. Therefore, fully renovated homes performed extremely well and remained in line with the previous quarter's results.
Inner North

Inner North East

Inner West
Inner North
Sellers Market (leaning towards a Balanced Market)
The Inner North is still tightly held and in demand, particularly with professional couples looking to purchase property close to the city. Prices for renovated houses have performed well, and the rarity in the availability of renovated homes in Carlton saw them hold their value and demand. Northcote properties have risen substantially in value in the space of 12 months, with a fully renovated home increasing from $2.5m to $2.8-$3m over that period.
A few key sales in Carlton North were 597 Canning Street, Carlton North, at $2.675m, and 82 Amess Street at $2.498m. In Northcote, 30 Ross Street sold for $2.85m, and 50 Victoria Road went under the hammer for $2.11m.
Days on Market:
Carlton 23
Northcote 22
House Median Price:
Northcote, Thornbury, Brunswick Coburg $1.463m
Carlton North, Carlton $1.8525m
Unit/Flat/Apartment Median Price:
Northcote, Thornbury, Brunswick Coburg $736,500
Inner North East
Sellers Market
The Inner North East market was very bullish prior to covid, and has consistently stayed buoyant across a variety of price points, despite an increase in supply compared to last year's market conditions. As Gordon Hope from Nelson Alexander Real Estate in Banyule said, "We are fortunate within the Banyule market to have a constant and healthy level of demand throughout the year as we are supported by great schooling, amenities and transport options for our clients, and we are seeing this, particularly in the family home sector which I find is a very positive sign for the broader market and encouraging for the remainder of 2022". With these positive attributes, it makes sense that large family homes on big blocks of land in Ivanhoe performed really well. A pattern of awakened desire has been progressively developing over the past few years for buyers to enter into this market. Likely pushed out of suburbs from the higher priced demographics on the other side of the highway, such as Balwyn and Kew, buyers began crossing over to Ivanhoe, Eaglemont, Ivanhoe East and Rosanna in an attempt to get more bang for their buck. Ivanhoe was still tightly held and highly competitive as buyers increasingly recognized the value in securing larger homes and land sizes for fair prices.
Both stand out sales were in Ivanhoe, the first at 4 Rose Street that sold for $1.945m, and 27 Keam Street, which went for $2.635m.
Days on Market:
Ivanhoe 24
House Median Price:
Ivanhoe, Ivanhoe East, Eaglemont $2.45m
Unit/Flat/Apartment Median Price:
Ivanhoe, Ivanhoe East, Eaglemont $1.065m
Inner West
Balanced Market
Inner West's market remained active throughout the first quarter, with its mix of high priced and lower priced suburbs. Patrick from Nelson Alexander Real Estate in Moonee Valley added, "Anything renovated with period appeal and land seemed to be in record territory in terms of price, this is due to the lack of stock and also buyers understanding the cost of renovating". Pascoe Vale, a desired buyers location, held its affordable price point as vendors adapted to keep in line with the current market expectations. Both Essendon and Moonee Ponds were a sellers market as buyers competed for large family homes in this highly in demand area with quality schools.
Highlights in Inner West were both in Essendon, with a sale at 10 Roberts Street at $2.805m, and 4 Locke Street at $3.635m.
Days on Market:
Essendon 27
House Median Price:
Essendon, Moonee Ponds, Strathmore $1.8m
Unit/Flat/Apartment Median Price:
Essendon, Moonee Ponds, Strathmore $822,500
Looking Ahead
The next quarter will continue to develop into a balanced market with strong results for fully renovated homes. With a likely continuation of high material and labour prices, family homes that require no extra work will still perform well across the board. The market one level down, being unrenovated or older renovations, will have a more balanced result. Damian Ponte from Nelson Alexander Real Estate in Moreland/Yarra stated, "Vendors may have to be more realistic with their price expectations but I don't think the buyers hold all the cards, as properties are still selling. I see it as a level playing field". The desire to live close to the city will always be there, so buyers will still compete for properties in the inner north and inner west, though the market will become more balanced. The biggest variable will be consumer confidence, as interest rates, the Ukraine war, a possible change in government, and job losses, all of which can affect the market, but at this stage this property market should stay steady all the way to Spring.
Free Consultation
The first step in your property journey, whether it be buying or selling, is gaining clarity on your situation.
Book a Free
Consultation
Or fill out a form