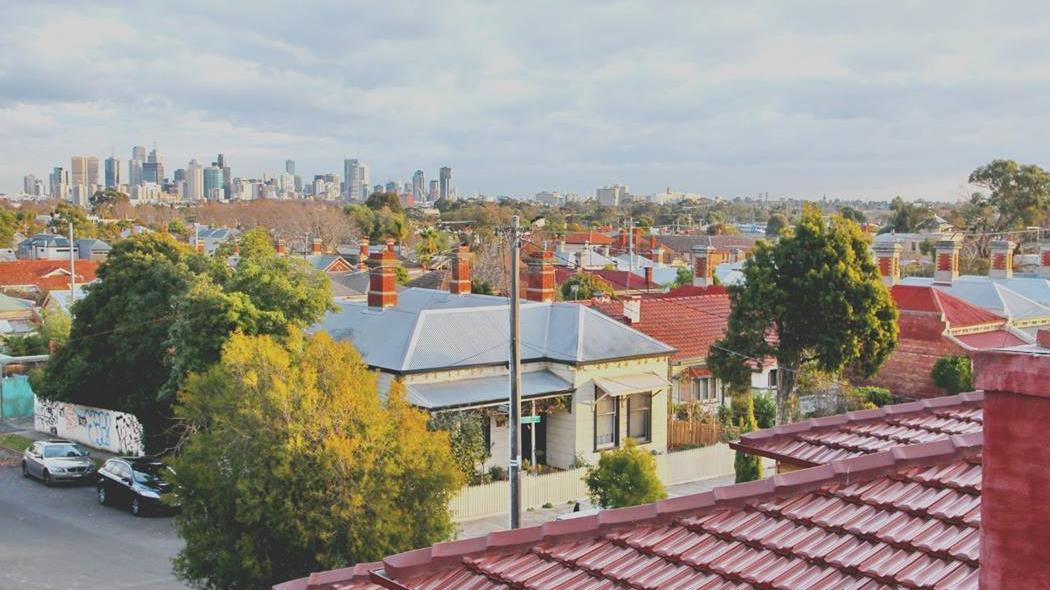 Aug 29, 2022
The property market continued its transitional flow on from the first quarter, with both buyers and sellers scrambling to adapt to the changing conditions. A great disparity developed between vendors expectations and the market's perceived value, as many chose to hold out for last quarter's price guides. It has remained a difficult realignment for many, after adjusting to the great fall from bull market prices of last year then saw them drop a further 5-10% from the first to second quarter.
As was the case at the start of the year, the war in Ukraine continued to strongly impact this market, with the cost of materials and services, as well as the increased timelines on delivery and execution, all influencing consumer confidence. The lack of clarity around the onset and level of interest rate rises translated to increased caution around bidding at auctions, with the feverish bidding of last year seeming very long ago. Investors began offloading their C & D grade properties, flooding a low demand market with lower quality stock, resulting in many passing in at auction. B grade properties that were compromised, whether by location, position or level of renovation required, also struggled as auction clearance rates dropped from 80-85% in the first quarter to 75-80% this quarter. Property value continued its fall. Vendors became reluctant to list A grade homes, the scarcity of which saw any quality available stock hold its value and sell well.
In a very Melbourne move, 95% of agents went back to live auctions on the street after a long hiatus through the many disruptions of Covid. In a sign of the times, offers prior to auction were negotiated via zoom, replacing boardroom auctions. As the quarter came to a close, there was a growing ground swell of buyers opting for off market.
The sales shown below compare first quarter sales with second, showing that in the first quarter agents still had multiple bidders at auction, though the results did not yield much beyond the reserve despite the A grade stock in desired pockets of the best suburbs in the area. In the second quarter of the year, results stayed within the price range or just above, as more auctions were passed in with less registered bidders.
Inner North

Inner North East

Inner West
Inner North
Balanced Market
The Inner North remained a strong section of the Melbourne market with a high turnover of stock and 100% clearance rate. Suburbs like Richmond, Brunswick and Reservoir did experience a reduction of A grade quality real estate. Due to a lack of quality government or private schools in the area, many vendors owning A grade homes sought to upgrade to properties closer to these resources in the East or Inner West areas. Due to the downturn affecting the gap between selling and buying, many found they were priced out of the market and chose to hold on to their properties and renovate rather than sell.
This quarter showed the average number of days on market as 27, up significantly from 22 in the first quarter. Sales in Northcote of over $2m stayed consistent from one quarter to the next, rising ever so slightly from 21 to 22. In comparing sales in this suburb from one quarter to the next, 20 South Crescent, was quoted at between $3m-$3.3m. Passed in at auction, it sold after within the price guide for $3.25m. The top sale for this quarter, 11 Ilma Grove, was a rare property in the heart of Northcote. Attracting 3 bidders and offering a price range of $3.1m-$3.3m, it pushed $565,000 above the reserve and sold for $3.865m.
Days on Market: 27
House Median Price:
Northcote, Thornbury, Brunswick, Coburg: $1.404m
# of Transactions: 200
# of Auctions: 132
Fitzroy, Fitzroy North, Carlton, Carlton North: $1.725m
# of Transactions: 189
# of Auctions: 116
Inner North East
Balanced Market
The Inner North East remained buoyant despite the widespread market downturn, with properties in Eaglemont, Alphington and Ivanhoe holding their value. With quality A and B grade properties in good supply, and a competitive buyers attitude, prices remained relatively unscathed with a mild adjustment of 5% the only outward sign of the changing conditions in the rest of Melbourne Inner North as a whole.
The days on market increased from 24 in the first quarter to 28 in the second. In Ivanhoe, sales over $2m decreased from 23 in the first quarter to 16 in the second.
In the first quarter in Ivanhoe, the top sale was at 1 Young Street. With three bidders competing for the property, and a price guide of between $1.95m-$2.1m, it sold for $217,000 above the range at $2.317m. The second quarter saw the off market sale of 33 Waterdale Road for $3.4m.
Days on Market: 28
House Median Price:
Ivanhoe, Ivanhoe East, Eaglemont $2.36m
# of Transactions: 118
# of Auctions: 61
Inner West
Buyers Market
There was a dramatic decrease in the quality of stock on the market in the Inner West this quarter, which in turn translated to a 5-10% drop in the market. Properties within the range of $3m-$5m were few and far between, while the availability of unrenovated properties within the $1.2m-$1.7m bracket increased in suburbs such as Yarraville, Ascottville, Moonee Ponds, and Essendon. Many vendors placed their rental properties on the market in light of the changing financial conditions.
Average days on market remained the same as last quarter, at 27. In Yarraville, sales over $1.5m rose from 15 last quarter to 20 this quarter. While in Essendon, sales over $2m rose from 24 through January-March, to 28 during April-June.
Standout sales for 4 bedroom 2 bathroom properties in the Inner West were in Yarraville and Essendon. For the first quarter comparison in Yarraville, with a price range of $1.875m-$2.05m, 47 Fehon Street was passed in at auction before selling for $2.05m. In the second quarter, 35 O'Farrell Street was quoted at $1.95m-$2.1m and sold with two competitive bidders for $100,000 above the range at $2.2m. In Essendon during the first quarter, a standout sale was at 4 Locke Street. With a price guide of between $3.2m-$3.4m, agents had a competitive auction on their hands with three registered bidders vying for the property, selling for $3.635m. In the second quarter, 61a Price Street had a price range of between $2.9-$3.1m. With two bidders it achieved a sale price just over the range at $3.17m.
Days on Market: 27
House Median Price:
Essendon, Moonee Ponds, Strathmore $1.705m
# of Transactions: 200
# of Auctions: 130
Looking Ahead
The prospect of war is one of the variables we never expect to happen. With the uncertain state of the world, and its impact on the supply and cost of goods and services here in Australia, combined with inflationary and interest rate rises affecting borrowing power and buyer sentiment, we can expect changes to be far-reaching. Prior to Christmas, buyers were borrowing the whole amount of their loans. This trend has already altered dramatically. With rates predicted to continue to rise, a 10% difference in borrowing capacity would mean that a buyer searching around $2.2m will start looking around $2m, which will decrease the volume and quality of properties available to them, and perhaps eventually move them further out by one suburb. Vendors will be looking to beat the clock on these increases, to mitigate the changes to borrowing capacity and catch those buyers before they adjust their searches.
Inner North Area Specialist
Suzana Hristovski
Get in touch with Nuno to find out more about the Northcote and Inner North market, or make an appointment to discuss your requirements and see how we can help you get into your ideal home sooner.
Read more about Suzana Hristovski
Free Consultation
The first step in your property journey, whether it be buying or selling, is gaining clarity on your situation.
Book a Free
Consultation
Or fill out a form