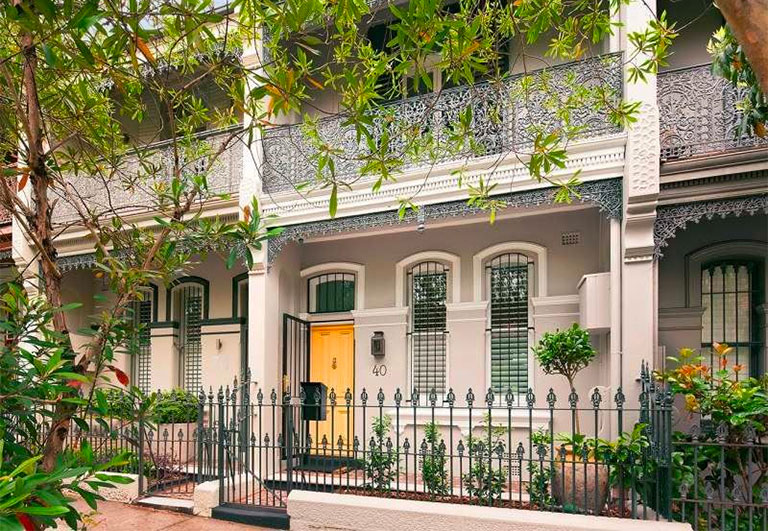 Jun 09, 2023
The Stonnington market could not be seen as a whole this year, but instead more as markets within markets. Some are strong, others are not. Everything has slowed down. The stock levels, the buyers. In a parallel market with this current level of buyers combined with higher stock levels, this would be a disaster. The decrease in stock has kept the prices from toppling, though one wonders what would have happened with prices if the stock levels had returned to 2022 levels.
The demand in the top end of the market ($10m+) has bounced back dramatically from zero last year. For every property at auction there were 2-3 serious buyers, assisted by the easing of restrictions and increased immigration over the past 6 months. Renewed strength has been injected as a direct result of the easing of immigration restrictions over the past 6 months, with a large population of UHNW Chinese re-entering the market. With a financial fluidity and no need to borrow money, they remain unaffected by interest rates or other current conditions impacting much of the market. Michael Armstrong from Jellis Craig said, "It is a simplistic comment, but there seems to be a new $30m buyer into the market every week at the moment. The "emerging wealthy" are becoming a real force in this part of the market and they are not as understated as the previous generation – they want the postcode, the street, the property and are prepared to pay".
The middle of the market ($4m-10m) had a less positive result this quarter. From Jan-May 2022 Stonnington had 77 disclosed transactions, while in the same period this year there were just 24. Interest rates do not perturb this sector of high income individuals, so this obvious downturn was likely more a reflection on buyer sentiment. Sellers are reluctant to sell into a choppy market. With the gap between renovated and unrenovated bigger than ever due to the ongoing effects of covid on the supply chain, material and labour costs, there is still a strong preference for paying a premium for completely renovated properties. This market within the middle market still attracted high demand with buyers.
First homebuyers, with the government scheme still in place to assist, were active this quarter. Driven largely by the rental crisis, buying became a more attractive alternative for many. With a fickled market, increased land tax, stamp duty and compliance costs, investors completely abandoned the market, albeit temporarily. Rents will only continue to rise, so as returns improve, investors will be drawn back. The single front/townhouse market showed some resilience, as young executives with good job security were still happy to take onboard the higher interest rates. Purchases of unrenovated properties in secondary locations however did not shift this quarter. They are always tricky to sell, and in these current conditions were of no interest to buyers.
Regardless of the drop in many sectors, it is clear that the significant uptick of international buyers has created opportunities for the Stonnington market. Likely due to the increasing housing affordability crisis and the return of international workers and students to the city, offshore searches for property in the region have been the highest on record over the past 9 months, particularly from India, the United Kingdom, China, Europe and Singapore. International buyers are outpacing local buyers in terms of purchasing power, with a significant amount of unsatisfied capital identified particularly in the Asian market, and a strong appetite for purchasing in 2023.
The outlook for rates has become more certain, prompting many who previously lacked the confidence to enter the market to now step forward. With Melbourne clearance rates hovering in the 70%+ range for the entire quarter, there is enough evidence for both sellers and buyers that there is still value to be found if they take a patient and rational approach. Though the complex and layered nature of the market this quarter makes it difficult to accurately define it as a whole as either a buyer, seller or balanced market.
An example of a top end sale this quarter, listed by Forbes Property, was a quintessential modern classic 6 bedroom 4 bathroom 4 garage 1400sqm home. Superbly curated, and featuring a north-south tennis court, picturesque pool and elegant gardens, 26a Linlithgow Road in Toorak attracted 4 offers above $20m throughout the sales campaign, ultimately being purchased by a Melbourne family with young children for close to $21m.
An elegant executive townhouse featuring 3 bedrooms, 2 bathrooms, and 4 car garage spread over three luxurious lift-connected levels totaling 400m2, 12 Somers Avenue in Malvern recently sold under strong competition. With 3-4 interested parties bidding between $3.5-3.8m, culminating in a boardroom auction with the eventual sale price believed to be above $4m, under the guidance of Marshall White's Fraser Cahill and Mark Harris.
Looking ahead to the second half of 2023
If we are to believe that interest rates are nearing their peak, coupled with reasonable solidity in the rental real estate market, and an over 70% success rate at auction, the market appears to be shifting. While interest rates rise, people sit on their hands. This uncertainty greatly affected downsizers, with many reluctant to put their major asset on the market through this period, preferring to wait for better conditions. This sector has now re-entered the market ready to sell, and will continue to increase over the next six months.
The land tax increases in Victoria have impacted lifestyle properties, whereby if you own an investment property or beach house you are taxed on the value of that land, not on your principal place of residence. This has seen tax on these investments double, for homes worth $10-15m that can mean $200k per year. The emerging trend to avoid these excessive taxes has seen people turn these lifestyle properties or beach houses into their principal place of residence, while selling their inner-city home and downsizing to an apartment, meaning that the land value of the apartment is then much less than the land value of the lifestyle property on the coast. As the state government finds new ways to tax older people with properties, this trend of flipping their primary residence and downsizing their secondary to reduce land tax will likely strengthen.
Because of the delay of homeowners moving from fixed interest rates to variable, the true impact is yet to affect many. There is imminent financial pain ahead for those on a five year rate at 2% that matures this year. With increased interest rates and land tax, beach houses and lifestyle properties will be the first thing these people will look at shifting.
Michael Armstrong from Jellis Craig summed up, "There is no herd mentality, the market has not moved as one this quarter, so it has been down to the individual motivation of each buyer/seller. Therefore, results will continue to be varied for a little while longer. One thing I think there is enough evidence to dispel is the "cliff" some people are barracking for – there is just too much money still under the surface for the market to fall in a heap in the inner / city fringe municipalities". Though lead indicators such as number of appraisals, conversations with potential sellers, internet traffic, etc, all point to a much busier back half of the year, with so many variables creating inconsistency across the market it is difficult to determine with great accuracy a definite forward trajectory. Watch this space.
Boroondara & Stonnington Area Specialist
Tim Picken & Andrew Smith
Get in touch with Tim to find out more about the Boroondara and Stonnington markets, or make an appointment to discuss your requirements and see how we can help you get into your ideal home sooner.
Read more about Tim Picken & Andrew Smith
Free Consultation
The first step in your property journey, whether it be buying or selling, is gaining clarity on your situation.
Book a Free
Consultation
Or fill out a form