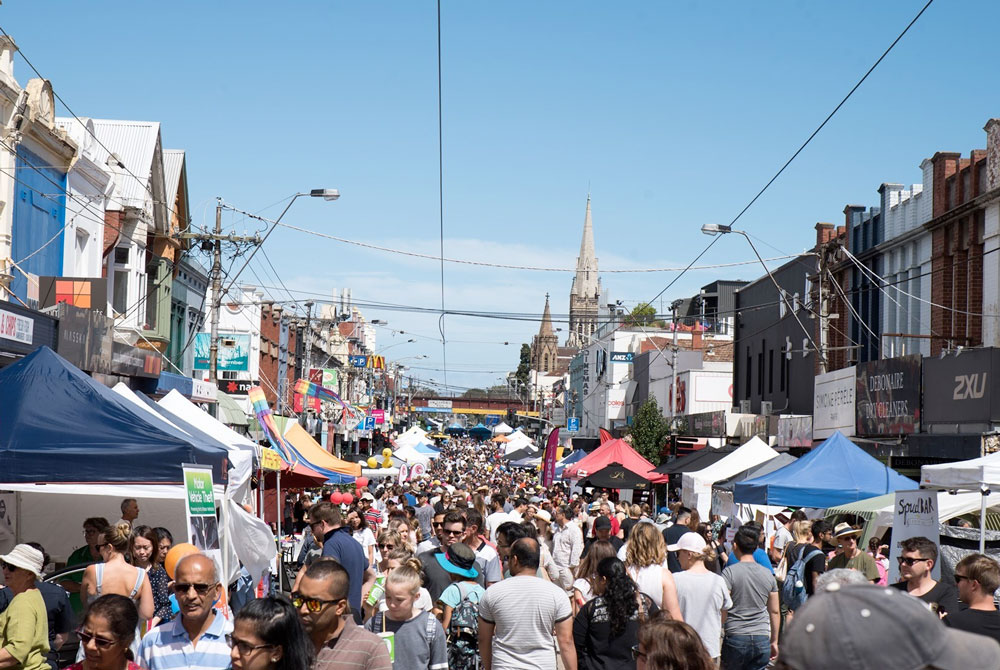 Nov 23, 2022
Boroondara experienced a cooling of the market across most price points and areas this quarter. However, due to the buildup of buyers that did not secure good quality homes in the last 6-12 months, we still witnessed some strong results for quality homes underpinned by a lack of supply. The general perception was that it was a buyers-market, though A-grade stock remained firmly a sellers-market. This two-speed scenario was very evident the entirety of the quarter.
We purchased a beautiful home for clients at 14 Christowel St, Camberwell, sold by Scott Patterson of Kay and Burton. This lovely 5 bedroom home was fully renovated, on over 1100 sqm and located in a great street. It sold for $6.7m with a reserve of $6.2m and 5 bidders competing hard for it around the mid $6m's. Another home that we acted as vendor advocates for, at 8 Maling Road, Canterbury, was sold by Mike Beardsley. It was also beautifully renovated, had 4 strong bidders, and sold for $4.92, $500k over the reserve.
In the middle tier homes, we transacted two properties in Surry Hills, sold by David Banks at Jellis Craig. A period style, fully renovated family home sitting on 500sqm at 65 Croydon Road, had a price guide of $2.6m-$2.7m. It sold with six bidders for $3.31m. This was evident of the manner in which buyers were factoring in the replacement costs of purchasing a property that needed renovating versus one ready to go. This property would not have achieved much more price wise earlier in the year, as the current short supply ensured good prices for rare properties like this.
Two streets away in 1 Guilford Road, opposite a park and on 570sqm, was purely land value. With a price guide of $1.7m-$1.9m, it sold for $4000sqm at $2.16m, quite high for this location. It would cost a further $2m plus to build a good house, and although it was basically land it was quite unique, north facing rear, off a very nice park. It had all the fundamentals so sold well.
A unit in 1/15 Hatfield St in Hawthorn, the front unit one of two, had a price guide of $1.5m-$1.65m. Located in an outer area at a lower price point, front unit one of 2, it sold well for $1.958m.
Listings that stemmed primarily from young families that that leveraged themselves heavily to buy properties during the boom took a massive hit, with their confidence and ability to borrow greatly reduced due to rate hikes and the banks tightening up. The price point in Hawthorn and Kew, especially for homes that required further work, came back 10-20% since the peak. The market just rose too quickly and the impact was felt as certain sectors took a swing in the opposite direction this quarter.
An example of this was shown in Hawthorn, where 8 Johnson St was sold by Shammit Verma of Marshall White. Twelve months ago it went for $2.7m, and recently showed a significant drop in a short time by selling for $2.3m. Also, at 13 Faversham Road in Canterbury, a 700sqm home, compromised on an corner block easement, was purchased during the strong market earlier this year for the inflated price tag of $3.01m. It resold through Bradley Cooper from Ray White for $2.7m in September. In a position where they had to sell, wearing the $200k in stamp duty and selling costs, they felt the loss of $500k net in 5 months. Similarly, a house in Hawthorn went for $2.85m a year ago and sold this quarter for $2.3m.
Pricing became subjective, as depending on how the agents quoted and where the expectations of the vendors sat, it would appear to be a good price with large number of bidders but in actuality it was often under quoted and the owners were too realistic in their price point. The primary takeaway was that this quarter was price sensitive, selective and highly inconsistent. People with serious money dealt in cash or shifted around assets, so they continued to transact relatively unaffected. They were only interested in uncompromised A-grade listings and were willing to pay premium to secure. The lack of this high level stock translated into results well above price guides, despite transaction levels getting lower across the board. Though the media's negative slant on the market, combined with the cost of labour, interest rates, and a slew of other knock on effects, certainly dented market sentiment. Many weren't willing to take the risk, preferring to postpone their buying or selling until conditions stabilize. Unless there was a driving force behind their need to buy or sell, such as deceased estates, divorce, moving for children, etc, that speculative trading and moving ceased this quarter. Last year we were in a market that was as strong as the late 80's. It was a very artificial environment, everyone was in lockdown, no-one could go on holidays, interest rates were at a record low, and there was a real fear of missing out as the market went through a dramatic surge. The problem was that it was crazy good and it was only natural for it to drop back, albeit at a faster rate than many were prepared for. FOMO has transformed into a generalized fear of transacting.
While interest rates keep shifting, the market will continue to sit at two speeds. Good quality homes above $3m will still attract strong interest and sell well, while anything between the $1-$3m mark, compromised or in B and C grade locations, will stay within this very price sensitive low demand buying environment. If rates start to level as they are predicted to do, people will develop more confidence and clarity around what it will cost them, and the market should begin to flow once again. There is light on the horizon, as David Banks from Jellis Craig said, "I predict that when interest rates settle in 2023, we'll see increased buyer confidence and possibly 5% growth in house prices".
Boroondara & Stonnington Area Specialist
Tim Picken & Andrew Smith
Get in touch with Tim to find out more about the Boroondara and Stonnington markets, or make an appointment to discuss your requirements and see how we can help you get into your ideal home sooner.
Read more about Tim Picken & Andrew Smith
Free Consultation
The first step in your property journey, whether it be buying or selling, is gaining clarity on your situation.
Book a Free
Consultation
Or fill out a form