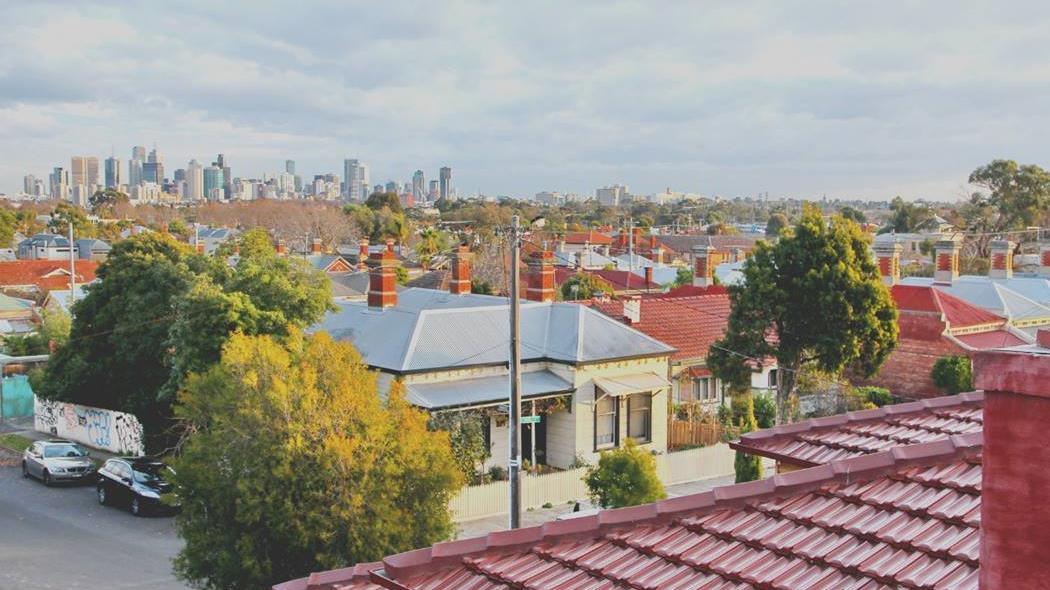 Sep 15, 2021
Friends, family, new clients, and current clients ask me this question on a daily basis. Well, the answer is simple, there is no sign that the market is slowing down. If anything, post-lockdown 6.0 it might go up even further.
There are a number of variables that can impact the strength of the market. Interest rates, unemployment, job creation, property supply, buyer demand, population growth, investor appetite, the economy and many more.
Supply and demand are the two main factors in the current market, especially considering the others are "steady" (population growth excluded). Lockdowns 4.0, 5.0 and 6.0 have skewed the flow of stock to the market. Vendors have had their selling campaigns interrupted by the constant changing of rules on inspections and auctions.
Agents and vendors have been used to the normal steps for so many decades, even before I started 20 years ago. You want to launch your property to market, it's all pretty simple. You select an agent, choose a method of sale (usually auction), market your property, take photos and within one-two weeks, you're online and ready to go. Host seven-nine half hour open for inspections over four weeks and voila, it's auction day and you let the buyers compete for your biggest asset. Done.
Well, how times have changed! I must commend sales agents and how quickly they have adapted to the "new normal". Inspections have been done one on one, at opens people must wear a mask, only 10 people in the house at any one time, Zoom auctions, and virtual inspections.
Who would've believed me if I told them that people are buying a home sight-unseen? From a virtual inspection and a building inspection, that's it. I spoke to an agent only last week and he had a Zoom auction for a single front in Brunswick where four buyers participated. None had walked through the property, which sold over $100,000 above reserve. WOW!
So, you ask, are people crazy? Well, there is some reasoning to their perceived "madness". They have missed out on so many and inspected enough properties to know what to expect. Their perception of value is based on the properties they have missed, and all they are doing is trying to get into the market and not keep chasing it upwards.
I get it – there is a sense of need to move, upgrade, buy before banks reassess their lending parameters. Maybe the pandemic baby boom is forcing you to have more room for your family, maybe you've sold and need to transact in the same market or is it simply 'FOMO'? I think the latter fear of missing out is the big reason.
The inner North and inner West market that we specialise in has quite simply exploded. Suburbs like Northcote, Thornbury, Brunswick, Coburg and Essendon have been in high demand, increasing in value to record figures
| Suburb | Quarterly Increase | Median House Price |
| --- | --- | --- |
| Northcote |  5.5% | $1,640,000 |
| Thornbury |  6.3% | $1,380,000 |
| Brunswick | 5.7% | $1,220,000 |
| Coburg | 6.6% | $1,200,000 |
| Essendon | 4.7% | $1,680,000 |
You'll note that some outer suburbs have kept pace with their southern neighbours due to the lack of stock. Note the Brunswick and Coburg median prices and how close they are.
Coburg has been a very interesting suburb over recent years, it has really come to its own and offers all that a young couple or young family desire. Close to the CBD, plenty of transport options, and now the up-and-coming jewel in the crown is (believe it or not!) the old prison.
Pentridge offers cinemas, restaurants, and shops. The train line has had a major upgrade, with sky railway, new stations, amazing bike paths and parklands, while Sydney Rd just keeps evolving.
We recently represented a young couple who were looking for a single-fronted home in Thornbury. The brief was two bedrooms, some land, preferably detached, with parking a bonus. Budget up to $1.4million. Our search was not initially successful, especially when there was no Northcote stock, so all the Northcote buyers were blowing everyone out of the water in Thornbury.
It was time to pivot and think more long-term. My advice was to consider Coburg, as long as it was close to the action and not too far north. Long-term, the plan was to buy something we could add value to, more land and a home that the family could grow in, without having to transact in the next five years.
The first auction we pursued was 10 McPherson St, Coburg, a nice home, well- presented, three bedrooms, freestanding and in a cul-de-sac close to the train and Sydney Rd. The home did need some work and the land was only 296 sqm. This held us back and our advice was to bid to just over $1,350,000. Location great, land not so much. We missed out, and the property sold at $1,360,000.
We then decided to pursue a gorgeous home that also needed work, but which was in a renowned lovely street, still close to the action but importantly, with more land. 99 Phillips St, Coburg was three beds, a very appealing façade, side drive to the garage and loads of room to add value, on land of 460m2. At a competitive live auction with four bidders, we secured the property for $1,305,000.
Yes, we need to spend some money updating, but land is "king" and since that purchase in July, we have seen similar properties fetch $1.4 million-plus. With settlement approaching, the right asset has potentially earned my clients Priya and Llew around $100,000 before they have even settled.
We recently also pursued a large land offering in Northcote, which has been by far the most dynamic and highly competitive market in the inner North. Northcote is cool, appealing to a myriad of demographics with great cafes, restaurants, and proximity to all the amenities. Plus, as of recently, the Northcote High School has made the suburb as appealing as being in the Princess Hill zoning as Carlton, for less money.
The property at 26 Jenkins St, Northcote offered 820m2 of land with a unrenovated period home of three beds and one bath. Sure, the land was the appeal, but the home needed immediate work, especially for my family of six  who were upgrading from Thornbury.
Priced very low on a quote of $2-$2.2m, recent comparable sales over the previous six months would suggest that the home would fetch between $2.5-$2.7m in this very buoyant market. A similar property with more accommodation had sold in Bastings St for $2.7m.
The auction was attended by seven serious bidders, and considering the lack of accommodation, we bid to $2.625m and were far from close to the mark. Two buyers fought it out past our budget and the home sold for $2.9m. The buyer had just sold a property himself for $2.85m in Derby St, Northcote on only 544sqm and needed more room for his family.
A strong result, which has now set the benchmark. The same agents now have two properties available off-market on similar land and accommodation, which now have price tags at similar levels.
Will they get it? Maybe, but with such a strong, cashed-up buyer now off the market, will they achieve similar prices without the competition?
The west still offers great value in our opinion. Prices in Essendon and surrounding suburbs are transacting strongly, with numerous large family homes selling in the $2.5-$3.5m price range.
But you do really get bang for your buck, with fully renovated homes offering 600-1000m2 of land, amazing family accommodation with four-five bedrooms, a study or what is now a COVID-era 'work from home' office, and even swimming pools and double garaging. With well-renowned private schools and a great sense of family community on offer, the west still makes lots of sense for young and teenager families who are looking to upgrade.
So where will it end up? I foresee the market to open strong post-lockdown and continue to grow for the next four to six months. Agents have lots of properties ready to launch once vendors are confident that buyers will be able to walk through their properties and they can again conduct their sales campaign in a normal way.
Fortunately for agents, there will be more decision-ready buyers than available properties for sale and ultimately, these are the only two factors that will have an effect on this market.
What buyers need to consider is if are they ready to make the right decision, select the right property, and if will they be paying the right price. This is definitely the strongest and most abnormal market I have ever seen, but I'm confident my experience will ensure that my clients will be making the right decision and securing the best asset for them, now and for the future.
Inner North Area Specialist
Suzana Hristovski
Get in touch with Nuno to find out more about the Northcote and Inner North market, or make an appointment to discuss your requirements and see how we can help you get into your ideal home sooner.
Read more about Suzana Hristovski
Free Consultation
The first step in your property journey, whether it be buying or selling, is gaining clarity on your situation.
Book a Free
Consultation
Or fill out a form