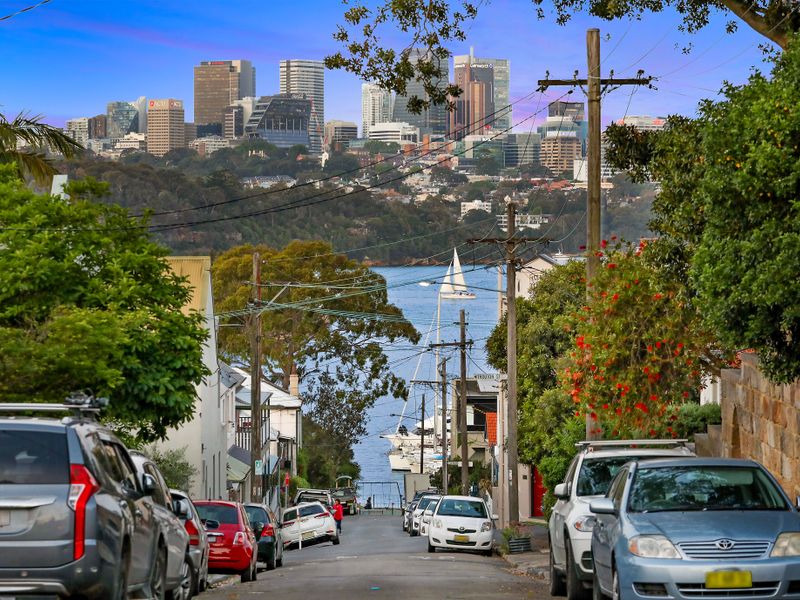 Aug 30, 2021
For some it's been a tough few months, for others it's been great. Many buyers I speak to are struggling to find a way into this crazy market, while most vendors are listing to take advantage of this current lockdown with ultra-low stock levels, making buying competition rampant.
Naturally with the current lockdowns, a lot of property is trading pre and off market, with vendors insisting on not disrupting their tenants. We are also minimising the number of people walking through homes, as a safety precaution against COVID. I often find myself and just a handful of buyers agents having the first (and sometimes only) opportunities to buy a property.
This leaves what does go to market extremely competitive for the rest of the buyer pool. In the last few months, we have seen many street records toppled, along with suburb records, and median price rises monthly.
We saw the beautiful home at 29 Keith Street, Earlwood, sell at auction by Alexandra Stamatiou-Buda, outdoing everyone's expectations to sell for $5,975,000. The property was fought for by families from all over the inner-west and eastern suburbs.
I stood in the pre-lockdown crowd of some 100 people to see 9 Lorne Street, Summer Hill, sell at auction by Hudson McHugh's Youseff Chmait and Peter Vassilis for a street record of $3,790,000.
321 Marrickville Road, Marrickville, sold by William Pereira of Adrian William, was $400,000 above the previous suburb record set by 52 Thornley Street in 2018. It sold ahead of auction for $800,000 above the guide at $3.4m.
10/14-16 Keith Street, Dulwich Hill, also sold by Adrian William, went for $960,000, showing even the apartment market is moving strongly.
Adrian Oddi of Bresic Whitney sold this 3-bedroom tri-level Birchgrove home for $5.7m at 192 Short Street, Birchgrove, NSW.
Adrian also sold this home at 12 Breillat Street, Annandale, with a two-week auction campaign. The guide was revised from $2m to$2.1m, with the property sold at $2.67m.
Matthew Hayson of Cobden Hayson shares "In Annandale we broke the suburb record, selling 114-116 Trafalgar St off-market for $8.7m. At the time the previous suburb record was $5.5m, so that's a big lift. 11 Simmons St, Balmain East sold quietly for $15m, setting a new suburb record.
"2-4 Phoebe Street, Balmain broke the highest non-waterfront sale, at just under $9m. I also sold 63 Alexandra St, Drummoyne for just under $7m several weeks ago, with that suburb going through huge growth," said Hayson.
In Abbotsford, 26 Fitzroy Street was sold for a huge $4.74m by Chris Wilkins and the team at Ray White Drummoyne. And lastly, the property at 44 Canonbury Grove, Dulwich Hill, sold for $3.7m, flying past the previous long-standing suburb record of $3.25 million set in 2016 by 17-19 Herbert St.
From blue chip Balmain to the outskirts of the inner west, price expectations are being exceeded daily. Even properties passed in at auction are trading in the preceding days for huge numbers. As most people are struggling to buy in their preferred suburbs or locations, I'm seeing a lot of buyers migrating from the eastern suburbs into the inner west, where they're finding a whole lot more bang for their buck!
Moving into Sydney's lockdown has seen buyer appetite actually increase, as people need an improvement in liveability more than ever during prolonged 'stay at home' orders. The number of active buyers may look like they decreased because we can't see people out on Saturdays, but I'm noticing the serious buyers are out in force trying to get into the market irrespective of the current lockdowns. The inner west has been seen a rapid decrease in listings, which only leads to more demand and an extremely difficult market to buy into.
In the last two weeks I have managed to transact on three homes, one off-market with very limited competition from just myself and a few other buyers agents. The other two were negotiated pre-auction. With a collective sigh of relief, all of my clients' first words are "thank god we're finally not competing anymore".
If you also want to cut out the competition, please send me an enquiry and we can discuss your search.
Inner West Area Specialist
Hamada Alameddine
Get in touch with Hamada to find out more about the Inner West market, or make an appointment to discuss your requirements and see how we can help you get into your ideal home sooner.
Read more about Hamada Alameddine
Free Consultation
The first step in your property journey, whether it be buying or selling, is gaining clarity on your situation.
Book a Free
Consultation
Or fill out a form