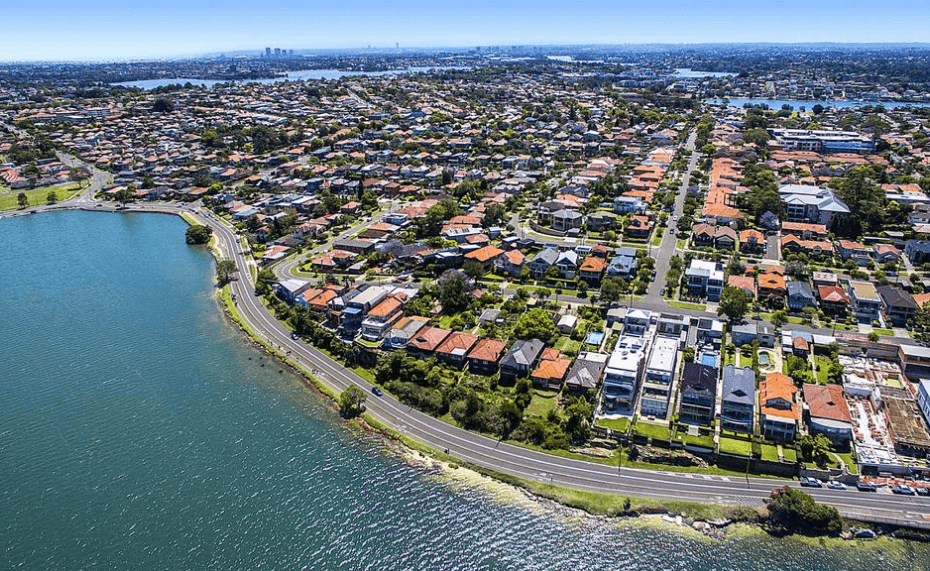 Oct 27, 2022
Following on from the turbulence of the previous quarter, the Inner West property market continued to be largely dictated by the RBA. After five consecutive rises of 0.5%, and further rises predicted to come at a reduced level, more pain is likely to come. Although vendors weren't at the point of feeling pressured to sell out of mortgage stress, as in the case of the global financial crisis back in early 2000, a shutdown of sorts did occur. Prices and stock levels took a downturn, and a necessary reset was triggered. The price gap between buyers and sellers closed, bringing about a recalibrated, more robust market than three months prior.
Where last quarter days on market and clearance rates were driven down by sheer uncertainty, this quarter saw most properties sell prior to auction, provided they were priced correctly. Matthew Hayson from Cobden Hayson offered this market overview, "The market remains volatile but we're seeing signs that conditions are starting to moderate. No question buyers and sellers are acclimatising to the adjusting market and higher rate environment. Mortgage brokers have suggested most clients have had 20% slashed off their borrowing capacity and at ground level many price points have accordingly experienced 10-15% price adjustments. That said, we're starting to find some pricing balance that is motivating buyers to commit and our transactions are improving".
No matter the conditions, there is always strong demand for great property in lifestyle locations, and the Inner West offers exactly that. The AAA+ properties held well and in some cases delivered strong growth. Anything, from the best 2 bedder in the area, through to the pinnacle trophy homes, the cream rose to the top. Adrian Tsavalas from Adrian William Real Estate offered this insight, "Near new or brand new homes, as well as development sites that are DA approved for dual occupancy, or opportunities for a complying development torrens-title subdivision, all sold well. There was a lot of heat in the market for turn-key and derelict properties, though the best buying opportunities were for homes that have higher guide prices".
Unlike 12 months ago where vendors were selling purely because they could make a lot of money, the primary transactions came from upsizers and downsizers. David Eastway from Hudson McHugh shared, "It has never been a better time to up-size, especially if you are going from a unit to your first torrens title home. We also saw that investors were getting great deals to add to their portfolios with even better rental returns as rent creeps up". While downsizers are also a solid demographic, willing to pay up for the right asset. These buyers have been through enough cycles to know that this downturn is just a moment in time rather than a sustained long-term trend. With rental returns on the rise and potential for solid long term capital growth, investors began to make their way back into the market.
Poorly presented, compromised homes proved harder to sell as B-grade properties dropped 10-15% but starting to stabilise by the quarters close. C-grade properties had minimal demand and decreased by 20%, and properties requiring a lot of work remained mixed given construction costs, weather and poor builder availability. Smaller assets sub $2m, such as 2-bedroom houses and apartments, were hit the hardest and did not sell unless they offered something special.
The end of the quarter brought a calming as people adjusted to the idea that interest rate rises were up towards as far as they would go, as buyers returned to and found their groove for the market again. Where there was barely any attendance at opens at the beginning of the quarter, three months later was bringing on average 10-15 groups through. Whether this renewed fire will drive prices back up any time soon is doubtful. Therefore it will continue to be a good time to buy, provided you can source what you are looking for amongst the low stock levels.
Lower Inner West

The Bay Area

City Fringe
Lower Inner West
Balanced market
Overall, the Lower Inner West was a buoyant balanced market where quality homes and small modern apartments performed well. Days on market decreased significantly from last quarter, falling from 37 in May to 28 in August. Despite the uncertainty surrounding interest rates steady improvements were evident, as Adrian Tsavalas from Adrian William Real Estate concurred. Their sales rose from 17 in May to 22 in August, with their clicks per listing on Domain jumping from 2,418 to 2,519 respectively.
A significant sale for the area was 25 School Parade, Marrickville, with a selling price of $3.26m.
The Peninsular
Balanced Market
The sentiment definitely shifted gear this quarter on the Peninsular as seller uncertainty faced off against an already cautious buyer market. Clearance rates were circa 40-50%, days on market pushed out to up to 4-5 weeks, and stock levels tightened dramatically. This left a mixed market, with a buyer advantage sub $2m, balanced between $2-3m, and a seller advantage from $3-5m.
Regardless, good returns were still made. Notable sales included two Balmain properties, the first at 44 Curtis Road. Purchased three years ago in the same condition for $3.1m, it was auctioned with a guide of $4m, had 5 bidders and sold for $4.727m. A prestigious 1856 built sandstone residence with harbour views, 42 Birchgrove Road had an auction guide placed at $3.5m. This 4 bedder stunner sold in 2021 for $3.78m and went under the hammer again for $4.225m. Another 4 bedder, this time a stylish 4-bedroom Birchgrove home positioned on a corner block with dual street frontage at 77 Phillip Street, was listed for auction with a guide of $3.75m and sold prior to for $4.1m. A Lilyfield classic with size, position and duplex potential, a four-bedroom home at 3 Emmerick Street had a price guide of $2.5m and went under the hammer for $2.8m. 16 Ferdinand Street, Birchgrove, a contemporary style 3-bedroom entry point terrace home, sold prior to auction at above the guide of $1.95m for $2.12m. The last worthy mention was the sale of a one-bedroom boutique style waterfront apartment that went pre-auction for $975k, $75k above the reserve.
The Bay Area
The Peninsular
Balanced market
The Bay Area continued the balanced market of last quarter as stock levels remained low and buyers began to return to the market. Fiona Hellams from Ray White summarized their experience, "Our days on market may have been a bit different to others but ours averaged 35 days, with an average of 22 buyers coming through opens". While Anthony Picasso from Dib Chidiac offered theirs, "Our days on market didn't prolong, however we were running less auctions with more sold prior to. We withdrew more properties than normal as some owners couldn't meet the market. We are still in line to sell more properties than last year".
Many notable sales were made in Concord, with a record price of $7.7m achieved for 22 Tripod Street. A standout September sale came at 41 Davidson Avenue, selling for $3.535m, while a 4 bedroom high end luxury duplex at 38a Coreys Avenue sold for $3.25m. The final highlight was for a 3-bedroom torrens title home in Cabarita, 5 Rosemeadow Drive, which sold for $3.4m.
City Fringe
Balanced market
The Inner West City Fringe market has undergone significant changes over the past twelve months, shifting from a sellers advantage last year to buyer focused the first quarter, to now becoming balanced. Demand increased as a flurry of old and new buyers came up against a significant drop in stock levels. An average of 8-9 groups per property at auction last quarter doubled to roughly 18 three months later. Premium quality stock continued to perform well, and a decrease in prices of over 20% opened up opportunities for buyers within the medium 2 bedders between $1.3-1.5m market. While punishing results came for properties requiring work.
Many of the key sales this quarter came from Leichhardt and Dulwich Hill, including the sale of 20 Rosedale St for $3.205m, a 27% increase in price without any significant improvements since its purchase 3 years prior. A strong result was achieved for 65 Francis Street at $3.01m, with many previous sales of homes on comparable land in the weeks prior to sale falling short of the $3m mark. A good home on a good street, 41 Wetherill Street sold well above the price guide of $2.5-2.7m for $2.97m. An off-market sale at 12/10 Emma St increased by 18% within two years, achieving a great result of $2.123m. An unrenovated 2-bedroom unit at 65/3 Williams Parade in Dulwich Hill sold in July for $918,000. Another strong result sold to a downsizer wanting a great walkable location to shops, village & transport.
The Inner West – Looking ahead to the run into Christmas 2022
Looking forward, while the market may dip marginally for some price sectors, it has likely reached a plateau point. Having already experienced the rollercoaster of emotional pricing, the uncertainties surrounding interest rates and its carefully crafted media coverage, as well as the necessary mindset restructuring, the market appears to be holding strong and ready for what comes next. Simone Azzi from Belle Property said, "Stock will be leaner than markets we have seen over the last few years but this may mean buyers are fighting for good quality stock and we will see some great results. The savvy buyers aren't letting the media narrative sway them as they understand when you are buying and selling in the same market it's all relative". Buyers will continue to benefit from the price downturn, while sellers will need to make the concessions to meet demand and secure sales. Matthew Hayson from Cobden Hayson went into more depth, "Aspirational buyers moving into marque price points in any area are still out and about. There is clear evidence that the best opportunities in the market aren't coming up much now, so many of these buyers are sitting poised to make a play. Buying opportunities through our market are for anything under $3m. We've seen value for many properties back at 2020, 2019 and even 2018 levels for certain assets. No question in our mind, that if you currently have around 2.5m to spend, you have plenty of options, value is on display and sellers are willing to negotiate".
As people come to terms with the predicted interest rate rises, set to increase another 1% in the next 6 months, the fallout continues. "Banks are tightening lending, reducing borrowing capacity and the term of many buyers pre-approvals to as low as 4 weeks compared to the standard 90 days we have seen previously", said Simone Azzi from Belle Property. Demand, as always, will remain in the upper sector, as Michael White from Bresic Whitney stated, "At the higher end of the market where people have significant equity gains in their own current property, they feel more comfortable to compete for the rarer and more renovated homes noting the time it often takes to find such a home can often be months or years for the one that suits".
With skyrocketing construction costs, delays in planning approvals and lengthy turn-around times for builders likely to continue for some time, it is expected that home owners will continue the recent trend of ditching their plans to extend on their existing properties in favour of buying a finished home they can move into immediately. While apartment buyers and first home buyers will remain cautious about over-spending.
While it has been a slow Spring start, both vendors and buyers are adjusting to the changing market conditions. As Brandon Nguyen from Bresic Whitney shows, the sentiment is optimistic, "I feel like there's opportunity everywhere in the right locations. Overall, the market has come off anywhere 5-15% since the peak late last year, but good homes in good locations are always going to see capital growth and the market will recover in time". So the advice is that if you are out there looking, be out there looking. There are definitely opportunities out there but you need to be persistent and across everything that is there. Don't disqualify something just because the agent's guiding you now because agents can be wrong too. There is value to be found in a solid buying strategy and a quality buyers agent.
Sydney Inner West Area Specialist
Hamada Alameddine
Get in touch with Hamada to find out more about the Sydney Inner West property market, or make an appointment to discuss your requirements and see how we can help you get into your ideal home sooner.
Read more about Hamada Alameddine
Free Consultation
The first step in your property journey, whether it be buying or selling, is gaining clarity on your situation.
Book a Free
Consultation
Or fill out a form