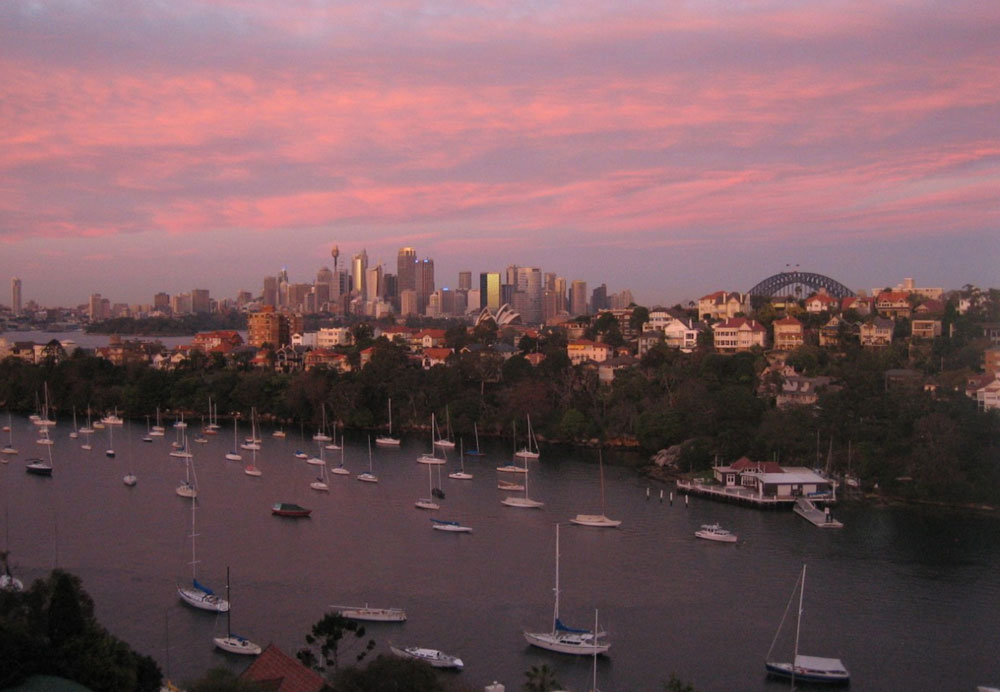 Sep 01, 2020
A wise real estate agent in Mosman called Adrian once told me that "Looking for property is an endurance sport and then it's a race to the finish". While I agree with this analogy, I also believe it's like panning for gold – you need a lot of time, but eventually a nugget appears. Yes you may get lucky early on, but the odds are against you.
The property market at the moment is a hot topic as everyone wonders "will it or won't it" tumble and become a bargain hunter's paradise. I am asked this daily and give the same answer, that the property market is like a scrambled egg, some is lumpy, and some is smooth. Some areas of the market will continue to perform while others will decline, due to a different demographic.
Spending most of my time reviewing property on the North Shore and specifically Mosman for this commentary, this provides market familiarity. As Buyers Agents, it is our role to inspect as many properties as possible to get a feel for the market and work out the true value of a property, presenting it to a client so that a fair price is paid.
Mosman is a good example of an area with low supply and strong demand, caused by a strong demographic that isn't needing to sell urgently…at least not yet.
In addition in this COVID-19 environment, there is the need to 'nest' and be settled in a home, so you are not caught out in-between houses in case a six-week lockdown occurs in this area. There is a two-speed economy in some North Shore suburbs, with units and houses performing differently, as well as varying growth at different price points within the house or unit market.
Today we will address $3-6m houses in Mosman in particular, as everyone expected these to decrease most strongly in price, as they have further to fall.
In a market like Mosman at present, most buyers are hard pressed to find a good quality property, let alone buy it for under its value, due to the sheer number of interested parties.
These times are well past the end of the peak in late 2018. We have short memories and when waiting in line with 20 other people for a first open for a home, the memory of almost empty opens at the end of that market peak is a distant memory. A quality A-grade property located in a desirable pocket of Mosman is promptly identified by buyers as they all view the Friday downloads of new weekend stock online and join the queues the next day.
There are many different desirable zones in Mosman, each with specific local characteristics. One such area is the Windward Avenue/Amaroo Crescent neighbourhood, which has its own social ecosystem, with all home-owners communicating via a group called the Valley Folk, creating an enormous sense of community. Above Balmoral Oval and surrounded by trees, the area could be anywhere, but is only a few miles from the CBD.
Upon arriving at an open for inspection, the buyer is advised of a price guide, which in most cases is a fair appraisal of the property, with recent sales as supporting evidence. If A-grade and highly sought-after, the property is often sold at auction or before, at a level well above the reserve due to market competition.
An example of a rare property that attracted strong interest was recently sold at 12 Windward Ave with a set of unapproved DA plans for a large house. The current home was liveable but from the 50s era, with a northerly view over Balmoral Beach and amazing potential.
An unbelievable 147 groups attended the open, with 13 bidders and a sale result of $730,000 above reserve, with a final price of $4,630,000. With potential and rarity, buyers were happy to pay more – that is supply and demand.
Another such example of a quality A-grade property that sold at a premium was a north-facing beautifully renovated semi on a fair sized block with parking in Mosman (address undisclosed). This sold for over $3,000,000 and was one of best semis I have ever inspected, with almost no negatives. The price guide was lower, but the price was pushed up by a rare property that everyone fell in love with. That is A-grade.
29 Dalton Rd is a grand Federation house on a large block of land which was marketed at a high-level price point which other agents considered hopeful. While there was not a high volume of buyers, it sold exceptionally well for $6,850,000, because it was a rare property in size and renovation quality.
This property was the opposite of the last few properties discussed above, having a high price guide and expectation and selling at a high level as a buyer saw it's rare attributes and high value. Not much demand at the higher price level, but a quality A-grade property.
100 Awaba St had large groups of people looking when I attended on two Saturdays, as it had a pool, good layout and a family 'vibe'. It sold above the price guide for almost $4,000,000, as there were not many properties with pools on a good sized block of land at the time.
These recent examples show the current market is strong and showing no signs of weakness in Mosman and neighbouring Cremorne. A-grade homes are in short supply, which makes it more difficult to buy and competition even stronger without professional help.
We have access to homes not listed online and have been recently successful in buying these for our clients in this current market . With so much data freely available, most people have equal access to information. However, we are aware of properties in their pre-listing phase, so can get our clients at the front of the queue to have a better chance of securing their next family home.
Let us do the endurance part and help you cross the finish line as the winner!
North Shore Area Specialist
Nuno Raimundo
Get in touch with David to find out more about the Lower North Shore market, or make an appointment to discuss your requirements and see how we can help you get into your ideal home sooner.
Read more about Nuno Raimundo
Free Consultation
The first step in your property journey, whether it be buying or selling, is gaining clarity on your situation.
Book a Free
Consultation
Or fill out a form