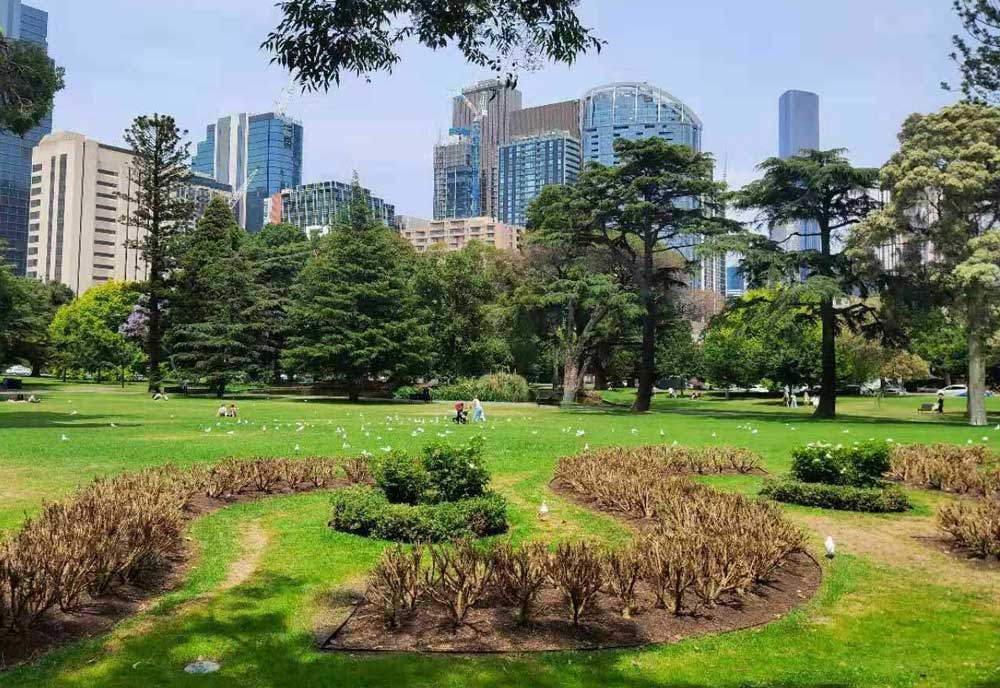 Aug 02, 2023
As the Winter of 2023 unfolded in Melbourne's inner northern suburbs, the property market experienced unexpectedly buoyant dynamics. The predicted short-term fallout after 12 interest rate hikes, with price growth constraints and significantly impacted buyer and seller sentiment, calmed as the overall economic performance nationwide showed strong movement toward recovery. Consumer confidence rose, prompting increased activity in the real estate sector. The region's reputation for cultural diversity, excellent amenities, and proximity to the CBD kept demand robust. However, the supply of properties was moderate, with new listings balancing the market somewhat, creating a favourable environment for sellers looking to achieve strong results on their properties. This has been a consistent trend all year and will continue into Spring.
This supply versus demand dynamic saw national auction clearance results in Winter hover above 70%, whereas last winter Melbourne clearance rates sat at 60%. Australian housing values moved through a fourth month of recovery with CoreLogic's national Home Value Index rising 1.1% in June, decelerating slightly from the 1.2% gain recorded in May. The latest auction results continue to support the prospect of rising confidence and activity through 2023.
While building costs were still a major deterrent to buyers, data was showing signs that these costs are easing, having reduced by 10% from last June. If this drop continues it will likely encourage buyers to shift their interest back to purchasing homes that need work, creating sales opportunities for properties that previously lingered on the market.
Unemployment sat low at 3.6%, and wage growth was on a historically unseen swift upward trajectory. Still, only a small portion of households are sensitive to interest rate increases. Higher interest rates only put downward pressure on home values, due to buyer borrowing capacity being reduced.
For over a year, buyer sentiment has been one of concern; keen to buy but waiting to see how the interest rate rises impacted the market. If the last few months are anything to go by, this increased pent-up demand will make this Spring a very competitive market. With this 'Wait and See' trend now behind us, and the peak of the market near, the signs are there that the public is busily preparing their finances ready to enter the Spring market with conviction. The question remains, will the supply increase to match the rising demand this Spring?
Region Roundup
Darebin

Yarra

Merri-bek

Banyule
In Darebin, there was an increase in listings of homes needing work this Winter, though these still sold within range or just below. Turnkey listings were very strong.
A beautifully presented home that drew on the buyers' emotions, ready to move in immediately and live life, 61 Kendall Street in Preston presented a surprisingly positive result at auction. Quoted for sale at $1.6m-$1.7m, 6 bidders competed at auction for a sale price of $2.09m.
A large crowd gathered for the auction of a property at 20 Darling Street in Fairfield. With a $2.3m reserve, it sold for $2.6m. What made this sale interesting was that it was available 'off market', yet the buyers were not willing to commit to putting in an offer at the reserve price. They effectively could have saved $300k if they had access and/or the confidence to back themselves in putting in an earlier offer.
This home wasn't the only example this quarter of buyers occasionally needing social proof. A property at 56 Bradley Avenue in Thornbury was listed for sale off market earlier this year, with an asking price of $1.35m. However, when the agent was not able to sell or get a reasonable offer, the property was listed for public sale. It went to auction with 4 competing bidders and achieved a final sale price of $1.485m.
Yarra had many homes requiring work listed for sale this quarter, all of which sat on the market for long periods of time. As buyers continued to favour turnkey properties, quality listings performed well and sold above range.
Several beautifully restored Victorian terraces in Fitzroy were highly sought after. Their historical charm, coupled with convenient access to trendy cafes and boutique shopping, attracted strong buyer interest. An example of this, 46 Bennett Street in Fitzroy North was packed with heritage charm, selling for $2.607m, $407k above the reserve.
With exceptionally low stock levels in Richmond, a home located in this highly desired pocket saw people spending above market value to secure school catchment zoning, which in the long run was considered well worth the extra $150k paid at auction. With a reserve of $1.68m, and over 100 buyers attending open homes, a double-fronted Victorian at 4 Survey Street in Richmond was snapped up at auction within a matter of minutes. Bidding increased in increments of $50k+, and the property sold for well above reserve for $1.97m.
Renovated homes were in short supply in Merri-Bek, and performed well when on the market. Listings in homes needing work increased and sold within range or below range. Homes showing scarcity will always perform better than the market average. A picture-perfect Victorian home at 25 Station Street in Coburg sold for $1.875, well above the top range of $1.7m.
A property at 17 Church Street in Brunswick demonstrated how having access to 'off market' can allow the buyer the chance to secure a home without competition while saving a significant amount. Our team came across this home when it was listed off market circa $1.1m. Unfortunately, it did not suit our clients' needs at the time, but we knew that if this uber-cool and very Brunswick home was brought to market it would appeal to the locals. So, it was no surprise when it was launched to the wider public and sold for $1.23m.
In an example of properties falling short in some areas, 32 Clarence Street in Brunswick East sold well below anticipated market value for $1.55m. The floorplan and cost needed to improve the property may have been a deterrent to many buyers. If the new buyers choose to invest in improving the home, capital returns will come in the future.
Some of these results are above the expected market value, but as we saw during Covid 19, FOMO (fear of missing out) and low stock levels resulted in higher sales. My hope is always that the buyer does not overcommit themselves or need to sell in the short-term future, because recouping costs may be difficult. For example, 495 Canning Street in Carlton North was purchased in July 2021 for $2.37m and only recently resold for $2.15m. Including stamp duty costs, that is a loss of over $350k.
Banyule had low stock levels of quality family homes this quarter, an exception to this was a large family home at 25 Warncliffe Road in Ivanhoe East. Previously purchased in June 2021 for $3.435m, the vendors invested in a quality cosmetic renovation which led to 6 bidders competing at auction this July, resulting in a final sale price of $4.021m. A great result considering property prices had decreased on average 9% over the last 2 years nationally.
Looking Ahead
Stock levels have been relatively constrained during winter 2023, with a limited number of available properties for sale. This scarcity has contributed to the competitive nature of the market and increased buyer interest in securing properties. The sales forecast for the remainder of the year remains positive. As the economy continues to improve and demand persists, it is likely that property prices will continue to see steady growth. However, as supply adjusts to meet demand, the market may find a more balanced footing.
The latest auction results continue to support the prospect of rising confidence and activity through 2023. The supply/demand issue was a direct reflection of the recent underbuilding and resumption of migration, though the housing market has rebounded significantly sooner than most predicted.
The outlook on inflation remains clouded – will interest rates peak lower and earlier than estimated? Whilst we still have a booming national economy, one can think that the City of Yarra, Darebin, Banyule, and Merri-Bek are well-positioned to absorb higher rates. Not so much the case for investors, as recent government tax changes and increased interest rates are making it cost-prohibitive to hold onto assets. Not a great situation for renters, when rents have increased over 16.7% and 33% in Melbourne homes and units respectively. Less rental properties in the market will only further increase costs.
As we approach the Spring market, buyers can equip themselves to succeed by being well-prepared. Buyers looking to gain an edge in the spring market can do so by taking a few strategic steps; getting pre-approval of finances, engaging the services of a knowledgeable and experienced buyers agent with access to off-market opportunities, being willing to act swiftly when a desirable property becomes available, and offering flexibility on the settlement date for sellers who might need a faster or more extended settlement period. All signs point to a promising remainder of the year for the property market.
Inner North Area Specialists
Suzana Hristovski
Get in touch with Nuno & Suzana to find out more about the Northcote and Inner North market, or make an appointment to discuss your requirements and see how we can help you get into your ideal home sooner.
Read more about Suzana Hristovski
Inner North Area Specialists
Nuno Raimundo
Get in touch with Nuno & Suzana to find out more about the Northcote and Inner North market, or make an appointment to discuss your requirements and see how we can help you get into your ideal home sooner.
Read more about Nuno Raimundo
Free Consultation
The first step in your property journey, whether it be buying or selling, is gaining clarity on your situation.
Book a Free
Consultation
Or fill out a form