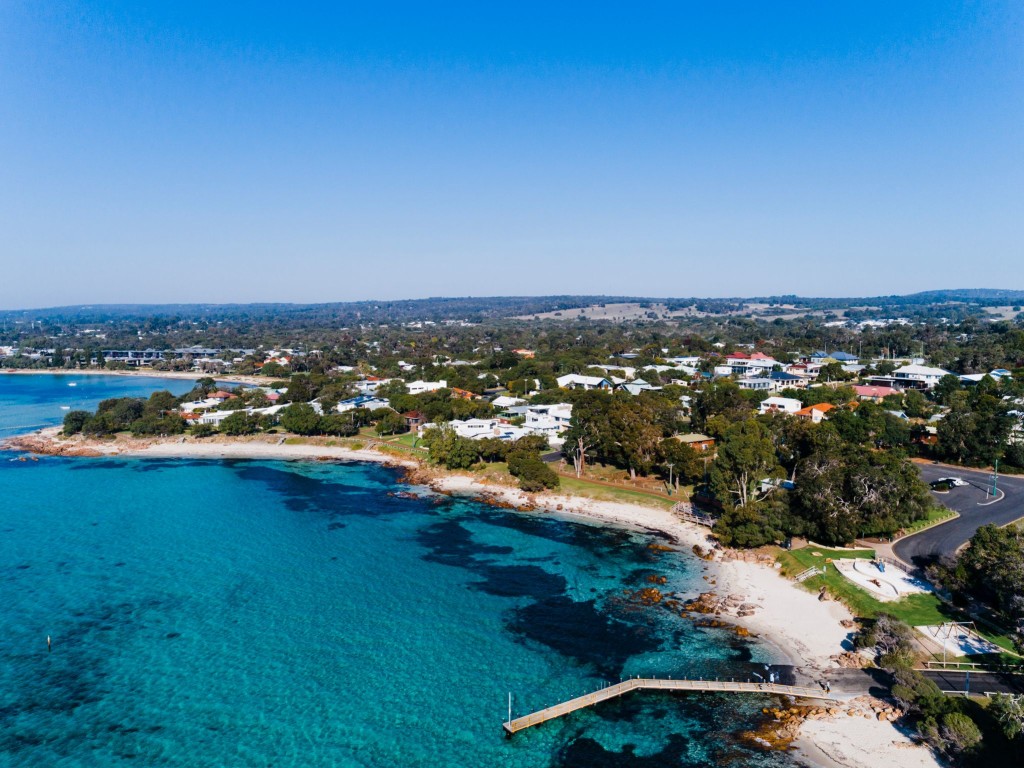 Jul 13, 2021
The South-West Property 'Perth Tax'
It's been a bullish 12 months in the South West, with the strongest growth recorded in over a decade. On the back of COVID restrictions, there has been a significant surge in activity, particularly from Perth buyers looking for a lifestyle property.
Those venturing down Kwinana Freeway are coming into town eager and uneducated and are getting caught up in the hype.
There has only ever been three sales on the Hill in Yallingup fetch north of $3,500,000, and we have now had 3 in 3 months. One of these being 62 Wardnaup which sold in March for 4,500,000 after being purchased in 2016 for $3,750,000.
The same can be seen in the rural residential space, with those in Perth paying big dollars to secure tranquillity. Ben Jecks from JMW said, "pricing on the rural stock has surged significantly over the last 12 months, which I do believe has been driven by COVID. Having a rural residential, 5 acres block, they are 100%, and those with the capacity are paying for them."
A recent example of this is 27 Bronzewing Road, Quedjinup, which sold for $2,590,000 In March, that had previously been purchased for $2,030,000 in 2017.
The Numbers
The top end of the market produced the highest level of growth for the 12 month period, with Yallingup recording a median uplift of 47.6% from 27 sales and Eagle Bay 33.7% from its 18 sales. Understand that such limited
This is on the back of notable sales, including 16 Gypsy Street, Eagle Bay for $6,500,000, 62 Wardanup Crescent Yallingup for $4,500,000 & 52 Wardanup $3,700,000.
Louis De Chiera, Stocker Preston
My good friend, Louis De Chiera, highlighted the surge in transaction activity in 2021. "More locally in the Bunbury SA4 region (Bunbury, Busselton, Dunsborough & Margaret River), the market has had a strong start to 2021 with over 550 sales in the first 11 weeks (72% higher than 12 months ago and 122% higher than 2019)."
The market continues to remain strong leading into the winter months. Typically, seasonal cycles reduce activity levels during this time. However, with the level of pent up demand and scarcity of stock available, I don't forecast an intermission in activity.
Ben Jecks, JMW
We spoke to Ben Jecks, Principle at JMW who said who shared a similar view on the forecast.
"We have significant shortages of stock across the board. There has been a surge in pricing that has moved at such a pace valuers are having trouble stacking them up.'
It's not one particular market segment. All properties from your $500,000 Dunsborough Lakes, right through to the premium beachfront on the Hill and Eagle Bay, are performing extremely well.
Buyer activity
There is no doubt the surge in activity has been driven by Perth buyers, particularly those who reside in the Western Suburbs. Some of these buyers are too eager and are paying a 'Perth tax' on what locals are prepared to pay.
"All the buyer activity is coming from Perth. The locals are too scared to make changes because obviously, they would have to sell before they buy, and there is such limited stock, there are a lot of people too nervous about doing it."
There has been some East Coast and overseas activity, a few examples of site unseen. However, this is not the driving factor. It is Western suburbs residents buying up houses from all category's from Beach blocks on the Hill to Rural Res in Yallingup siding.
"It wasn't that long ago you could buy a rural residential block for circa $500,000, and now we are talking upwards of $800,000. To give an example, a recent sale of an average block sold in the low 800s, which would have battled to get $520,000 18 months ago.
We haven't seen a dip activity now that we are in the winter months. Buyer demand is still extremely strong. The only slowdown in transaction activity is occurring from the shortage of stock available to sell. Now that we have seen growth in the market, people are holding to property, and what we manage to list is sold within a week."
Western Suburbs Area Specialist
Rowen Powell & Grace Foley
Get in touch with Rowen to find out more about the South West market, or make an appointment to discuss your requirements and see how we can help you get into your ideal home sooner.
Read more about Rowen Powell & Grace Foley
Free Consultation
The first step in your property journey, whether it be buying or selling, is gaining clarity on your situation.
Book a Free
Consultation
Or fill out a form