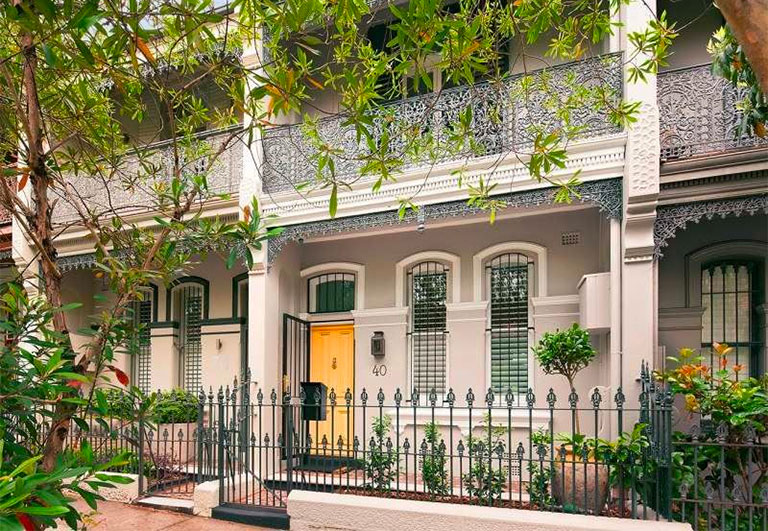 Apr 13, 2023
Keeping apprised of the property market through the media of late has been an overwhelming business of varied dooming statistics and opinions, some factual, many fearmongering. While some view the fluctuations in Australian property prices as going through boom and bust phases, others see it as the less dramatic ups and downs that indicate a healthy property market, just like the expansion and contraction of an entire economy. Whichever your take, it is undeniable that the current financial conditions have presented some of the biggest challenges thrown at the property market in a very long time. With prices falling nationwide, there is naturally a mounting wave of speculation about when this downward pattern will give way to the next cyclical upswing.
With the RBA's tenth consecutive interest rate rise in March lifting the cash rate by 25 basis points to 3.6 per cent – the highest cash rate since June 2012, it has been a time of great uncertainty. This monetary policy tightening developed a two-stage dynamic, as variable-rate mortgage holders who were already impacted by the changes were due to be joined by those with fixed-rate loans. The estimated 800,000 homeowners who took on one of the record-low fixed-rate mortgages circa 2022-2021 will soon face a massive repayment cliff. With loans averaging $600,000, these repayments will rise by an estimated $16,500 over a twelve-month period. In an inevitable knee-jerk reaction this quarter, many stretched homeowners began switching to cheaper interest-only payments.
It's an understandable response, with an estimated 1 million households needing to make significant spending cuts to keep up with repayments. With 10% of Australian households experiencing financial vulnerability, it is no surprise that we are seeing the true impact of these changes within the lower price bracket property market. Many buyers have had to step back and become renters. An unabated surge in demand for rentals has taken hold with the lifting of Covid border closures, as these residents found themselves competing for living arrangements with returning overseas students, travellers and working holidaymakers. Ron Bauer from Ray White elaborated, "Our country is facing a housing crisis. In over 30 years, we have not seen such a tight market. Rental demand is substantially outstripping supply, with zero vacancy rates across the board. Important changes in legislation means that agents can't ask you for a higher offer than what was advertised or inform you that they have received one. But higher offers are being made so that's an option in your arsenal if you particularly want a place and it appears to be popular". This necessary adjustment to the mindset of renters has left many wondering how they will cope with the increase in living costs. For those in a position to buy, properties under $1.5m are currently seeing the biggest price drops and are prime investments when combined with the largest rental increases. This rental crisis unfortunately looks set to be long term, so there is an incredible opportunity for buyers who are able to get ahead of the inevitable increases these properties will garner as interest rates decrease.
As buyers agents, our hands-on experience and learned observations provide us with a great insight into our specific areas and how the trends and trials are impacting us directly. What we know for sure is that Sydney price changes tend to begin within premium suburbs, then flow outward to the less expensive suburbs, then onward to other capital cities and regional areas in a ripple effect. Eastern Suburbs premium status places us in an ideal position to interpret these early changes as they unfold. The indicators of increased levels of price discounting this quarter therefore point to a still declining market, with the steepest discounts in the Eastern Suburbs where houses sold for an average of 11.8% below their advertised price, up from 5% the previous year. That would equate to an almost $370k discount for a house first advertised at the region's median house price of $3.13m. Analysts are in general agreement that there's further falls to come before the market stabilises.
It is forecast that the cash rate will reach its peak somewhere between 3.85% and 4.1% by June this year. While the full effect of the mortgage cliff and immigration have not yet arrived, the growing sentiment that we are through the worst of the downturn is beginning to change the landscape. Buyers who placed purchases on hold through the period of financial instability are now preparing themselves to be financially and psychologically ready to buy. The alternative of risking entering the fray on a rising tide has translated to our market awash with buyers keen to transact quickly both on and off market.
Levels of buyer enquiry were on the increase, particularly in the $5m+ category in the Eastern Suburbs. The demand for quality family homes outweighed the limited supply, while older style strata title properties in good locations with positive attributes traded in a balanced market. Generic apartments in higher density pockets sold at a discount or were withdrawn from the market. While the $3m+ market was stronger than it was at the end of last year, days on market for properties under $2m were also up from last year to now. The upsizer and downsizer market were big performers this first quarter, as smaller terraces outgrown by expanding families made way for first home buyers and those shifting across from apartments in the inner city. We received strong enquiry from harbourside and north shore downsizers looking to move back into the area to take advantage of the lifestyle. Many buyers no longer see undertaking a renovation project as a viable option due to the cost of trades and materials, and the lengthy lead times. So opportunities were present in the renovator market for those with access to trades.
In a clear show that the upper markets are less affected by the larger market dynamics, Paddington had a positive quarter firmly in favour of the seller. Luke Hogan from McGrath Estate Agents elaborated, "Sentiment remained very strong in Paddington. 50% of our buyer pool live either in Paddington or within 2km of the suburb so the area will always be highly aspirational and sought after. We continue to receive unprecedented enquiry on our listings which translates to strong numbers through our open homes at all price levels". Stock levels remain limited, which is driving up competition, " In Paddington specifically we have struck a number of off-market transactions since the start of 2023 which reflects the deep pool of buyers that are ready, and that's something we're noticing across various price points, not only at the more luxury end of the market," added Maclay Longhurst from Bresic Whitney.
With its smaller residential blocks, Paddington recorded the highest median price per square metre of land in Sydney at $25,755. While houses in Darlinghurst and Surry Hills sold for upwards of $20,000 per square metre. In the eastern suburbs, prices in Tamarama and Bronte range from $10,000 to $40,000 per square metre, depending on their proximity to the water and views. Most interest remained from locals, with buyers valuing lifestyle, location and proximity to amenities and infrastructure over block size.
A noteworthy sale, the prime positioned newly built designer residence at 1107/71 Macquarie Street featured sweeping panoramic views of the Harbour Bridge and city skyline. Offering a decadent harbourside lifestyle, this property sold for $6.5m. Within this same 'Opera Residences' location, and exclusively positioned on Bennelong Point, this prized real estate at 1301/71 Macquarie Street was also sold for an impressive $6.5m.
The Sydney auction market showed strength with a steady clearance rate above 60% most weeks – in fact, the rate for the month of February was 69%. Though what this indicates remains to be seen, a rise in the first quarter can be partly attributed to seasonal impact as this time of the year always performs well regardless of market conditions. Clearance rate will likely drop over the next few months, with renewed weakness by the June quarter. If borrowing power continues to be impacted by increasing rates, we could see more distressed selling.
Looking towards the next quarter of market activity
The Eastern Suburbs will forge ahead and continue to be a desirable real estate market, as developing surrounding infrastructure adds further depth to the lifestyle offered to its residents. As Craig Donohue from Ayre Real Estate Sydney said, "There is excitement around the transformation of Sydney into the luxury lifestyle centre of Australia. The major revamps to Barangaroo, Circular Quay, Hyde Park, Darling Harbour are all major draw cards".
As buyers agents, for the past three years while the bull market was spurred on by Covid lockdowns amongst many other contributing factors, the buyers pool came to us. Now the market is far more nuanced, and as it evolves we continue to learn anew. The broader real estate market focus has begun to shifted from finding listings and sales opportunities, to zoning in on the needs of the buyers themselves. Perhaps they are starting to understand what we as buyers agents have known all along; that it is the buyer that ultimately controls the success of any sale. Dedicating time, respect and genuine care to these relationships is the key to strengthening the future of our market.
Eastern Suburbs Area Specialist
David Turnbull
Get in touch with David to find out more about the Eastern Suburbs market, or make an appointment to discuss your requirements and see how we can help you get into your ideal home sooner.
Read more about David Turnbull
Free Consultation
The first step in your property journey, whether it be buying or selling, is gaining clarity on your situation.
Book a Free
Consultation
Or fill out a form