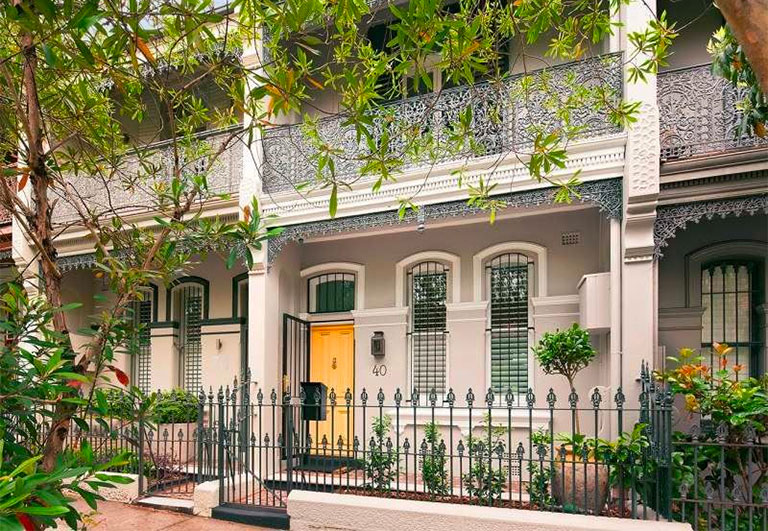 Mar 10, 2023
This past quarter has been uniquely challenging, with many homeowners having bought or refinanced their homes during the pandemic when mortgage rates were at history-making lows. As reduced buyer spending forced vendors to slash price expectations, properties were discounted by their largest sum in years.
The average discount for Sydney homes increased every month since its low of 4.9% in the three months to July 2021. Homes were discounted by an average of 7.9% this quarter, the largest drop since the three months to July 2019, when the property market was emerging from its last downturn. In this declining market, when discounting is on the rise, overall prices will always decrease. Historically, this trend tends to have more exaggerated results in higher priced areas. It is little surprise then that the Eastern Suburbs experienced the largest discount, with houses selling for an average of 11.8% below their advertised price, up from 5% 12 months prior. That equates to an almost $370,000 reduction for a house first advertised at the region's median house price of $3.13m.
Despite the Consumer Price Index rising 1.9% this quarter, the overall inflation rate remained within the RBA's target range and the economy continued to show healthy signs of stability and growth. This growth is measured by what enters the market, what is offered off-market, and the depth of buyers. The Eastern Suburbs continued to top the national best sellers list for both houses and units. Suburbs such as Rose Bay, Double Bay and Bronte made the top 10 most expensive houses in a capital city, whilst Darling Point and Double Bay made the top 10 for the most expensive units. Clearly, the Eastern Suburbs were still transacting.
The declining market and increased price revisions provided opportunities for buyers unable to meet the bull prices of 2021 to now enter the market. As vendors took time to readjust to the new pricing reality, about one in six vendors dropped their expectations mid-campaign. Though with diminished borrowing capacity for buyers, it was all a balancing act.
Since rates doubled in 2022, many homeowners put their plans to move on hold, not wanting to lose the low mortgage rate they secured on their current house. Today, 93% of outstanding mortgages have a rate at or below 5%. That means a strong majority of homeowners with mortgages have a rate below what they'd get if they moved right now. But often extenuating circumstances beyond the mortgate rate are at play in the decision to make a move. With 21% wanting to be closer to loved ones, 11% moving due to retirement, 11% sourcing a better fit for their current needs such as better schooling, 10% upsizing and 9% downsizing, the reasons are many and varied.
Overall, it was a strong quarter, as Darren Wyatt from Di Jones Eastern Suburbs said, "We saw buyers more committed to purchasing, with less uncertainty in the market. Buyers finance approval expired after 90 days, so this put a deadline on their decision to buy, as their borrowing capacity would continue to go down with each interest rate rise".
Under $1m open homes were a strong vehicle, driven by first home buyer schemes. The upper end $4m+ properties performed well with limited stock, as Oliver Lavers from TPG Woollahra said, "Higher end of the market has been consistently strong. Many buyers inspected properties with multiple bidders at auction". With rents skyrocketing, inner city apartments came down dramatically, creating some good opportunities. Lower quality properties, or homes with existing tenancies or strata issues, were more likely to see discounting. Though this was dependent on how realistic or not the vendors were. Sellers needed to meet the market, or face longer sales campaigns. The longer the home sat on the market, the deeper the discount, so sellers needed to be open to accepting a lower offer.
Looking ahead
As we start the new year, our appraisal and listing trends are following the typical seasonal incline, heading through into late summer. Currently, our new listing numbers are around 10% lower than this time last year, but almost in line with where they sat at the same time in 2021. Our appraisal numbers are 10% up on this time last year, which is an indicator that more new listings may come to the market.
February through to the Easter break is usually the second biggest selling season of the calendar year. Why this period is so busy probably has to do with many buyers and sellers resuming their plans around moving on to their next chapter, which may have started in late 2022 but didn't quite come together. Similar to the summer break, the Easter holidays see a lot of Australians taking time out and this tends to act like a deadline to decision-making. Some sellers have a perception that selling in spring and autumn can be advantageous due to weather and gardening conditions, but in reality there's no 'wrong' time to buy or sell property. As discussed, the factors that trigger buying or selling a home typically have nothing to do with seasons but are driven by much larger factors such as work or family dynamics.
The current disconnect between vendor expectations and buyer spending power, and the expected decline in borrowing capacity, will be primary factors moving forward. Vendors will need to consider the merits of holding out too long for a better offer. While the market has been steady, many will need to prepare for fixed rates due to expire in the coming months. It is predicted that these existing 1.79%-1.99% fixed rates will shift to around 5%, which on a property worth $1m could equate to paying over 100% more on their monthly repayments.
While interest rate rises will no doubt continue to restrict some buyers' borrowing capacity, there are still a few factors putting pressure on housing availability. Add this to fewer new-builds due to supply chain issues with building materials, and we will continue to have housing supply issues.
So, who will be buying?
Traditionally the Eastern Suburbs vendors are slow to follow the broad market trends, with pockets of quality and higher end properties consistently selling for well above the median price. While the lower budget market may suffer, this sector will continue to prove attractive to prestige buyers. The change from stamp duty to a choice of this or annual property tax for first home buyers will add some buoyancy to buyer activity. Many investors made good equity gains over the past years through increased rental yields, they too will be included in the buyer pool. International migration provides the final piece of the puzzle, with low employment encouraging government and businesses to attract highly skilled workers to the area. With the continued uptick of rental prices, purchasing a property becomes more appealing.
Despite the changes to financial conditions, it will continue to be a buyers market, with Mark Yeats from Raine and Horne Double Bay adding, "Anywhere is looking good at the moment for purchasers considering where prices were 18mths ago. There is more opportunity to get into the market than what it has been for some time. I'm seeing some properties sell for 20-25% off what some comparables were selling for 18mth-2years ago. My advice is that if you are in the market and a property is an 8 out of 10, buy it".
Many of us took a well-deserved break over the summer. Whether travelling overseas, domestically or simply enjoying taking it easy at home – as 2022 was a year of ups and downs – it felt as if a collective recharge was very much needed. We are now ready and waiting for what comes next.
Eastern Suburbs Area Specialist
David Turnbull
Get in touch with David to find out more about the Eastern Suburbs market, or make an appointment to discuss your requirements and see how we can help you get into your ideal home sooner.
Read more about David Turnbull
Free Consultation
The first step in your property journey, whether it be buying or selling, is gaining clarity on your situation.
Book a Free
Consultation
Or fill out a form