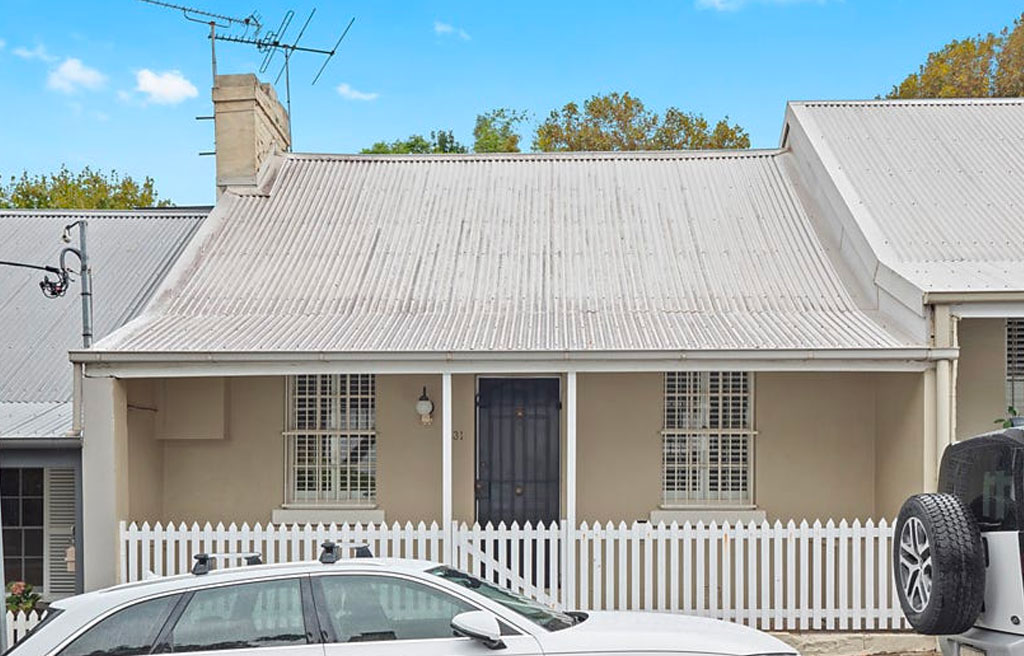 Jun 23, 2023
How does one address the market conditions when all prior trends and patterns are out the window? As a Buyers Agent talking to buyers and sellers all the time in the Eastern Suburbs and Lower North Shore, I am all too well aware that these suburbs do not reflect Sydney as a whole as far as price movements are concerned. However, coming from a financial background (mainly in cashflow and property purchases), I found myself smugly confident three months ago that I understood how Paddington to Mosman would perform after coming off Covid highs nine months previously. That my view of the next six months would be pretty close to the mark.
In my view, as I proclaimed to anyone within earshot who would listen, with up to 70% of two year fixed mortgages coming off the low sub 2% rates and increasing to up to 6% for interest-only loans, the market would be full of distressed sellers and the law of supply and demand would dictate that it would become a buyers market again. Paddington has supposedly come off 15% in the past twelve months, so this would flow onto an even greater softening of these markets. With the result being, as we approach winter mid-2023, more stock than usual as properties were prepped for sale due to tightening cashflow.
Wrong!
As the last three months have unfolded, it has been clear that there was less stock on the market, and the first wave of potentially stressed sellers was just a trickle. Stubbing your toe results in that blissful three seconds of no pain as your brain processes the actual pain to come. A loose parallel I know, but perhaps an apt one. The reality in current property parlance is that the delay in financial pain was largely caused by offsets acting as a buffer as the balances increased during low-interest rate periods. Funds that were likely drawn from other savings accounts, parental loans, or selling of holiday homes or smaller properties such as studios. Possible gifts to children were held back as the scramble to fund a threefold increase in repayments loomed.
The notable increase in recent sales of studio units in the inner suburbs and Potts Point may be all the confirmation we need.
Secondly, serviceability issues have played a large part. Not the simple servicing issues of current loans, but the serviceability of future loans. Take the example of a terrace purchaser three years ago in Paddington, who paid $3m with a $2m three year P&I (Principal and Interest) loan. Using round numbers and a P&I of 2%, the loan interest was $40k pa plus 2% principal payments. This resulted in loan payments of $80k, which require $145k of pre-tax income assuming the highest tax rates (estimates for illustrative purposes). If rates are then 6% later this year upon moving to variable 6% + 2% principal, then loan repayment becomes $160k pa post tax or $290k pre-tax.
Under the current loan conditions, if this owner decided to downsize their home to reduce their loan repayments, or in fact chose to apply for a bigger loan to upsize, there would be a high chance they would not be approved. With new serviceability based on increased rates, many existing loans or reduced loan requests wouldn't pass the criteria. Leaving the owner to either sit tight and not downsize or upsize, to simply deal with increased rates, or make the call to sell and walk away from the property market. As discussed, this is a last resort, after other sums of cash have been sought to alleviate short term cashflow stress. This is based on numerous discussions with owners who have confirmed this theory, stating that their existing loan wouldn't be approved in current loan conditions. Hence the lack of stock. Therefore, when quality properties come onto the market, there is an increasingly large demand and small supply resulting in parts of the market rapidly increasing. This is relevant when specifically focusing in on Paddington, for example, which has reduced 15% in median price in the past twelve months since the peak.
When asked about current market conditions and stock supply in the Eastern Suburbs, three leading agents with high profiles and consistently high stock levels all admitted on the condition of anonymity that their listings are very low, appraisals are as rare as hens teeth, and it's a fight to secure listings as they are few and far between. When pushed, they admitted that good properties are selling fast for high prices, though the common feeling was that winter would see further stock level restrictions that would pervade into a very expensive Spring. This correlates with the theory that owners aren't in a position to borrow with the same authority as two years ago, hence reducing their purchasing power and enthusiasm to list for sale.
As the property market in Sydney is not homogenous, more a varied combination of lumpy and smooth even within individual suburbs, parts of Paddington are bucking the trend by pushing upward again due to less stock. Though every Agent I have spoken to has reported a death in listings, downward trends in market appraisals, and a general lull in selling numbers over the past 3 months, they have agreed that despite it all the sale prices being achieved are definitely not lethargic. A case in point is 31 Spicer Street Woolharah, a 2 bedroom 1 bathroom and no car park, very wide cottage on a good sized land parcel with a price guide of $2.6m-$2.8m and a reserve just above, selling for $3.31m. The writer was the underbidder and genuinely surprised by the spirited bidding by the eventual purchaser, as the guide was backed up by comparative recent sales. Properties at 33 Underwood Street and 54 Cascade Street sold for $3.95m and $4.25m respectively on almost 150m of land and no parking. Six months ago $3.6m may have been an expected outcome.
This theme has carried through this particular price point, matching the $3m illustrative price point mentioned earlier in the article. What has been quite surprising is watching the $3m price point for a 3 bedroom 2 bathroom 1car park terrace on 125m in Paddington suddenly increasing to $3.5m. This is a classic example of shrinkflation, where chocolate blocks decrease from 200g to 180g instead of prices increasing. A 3 bedroom 2 bathroom no garage terrace in Paddington on 108m of land is now the same price as a 3 bedroom 2 bathroom 1 car park on 125m land six months ago.
Currently there are only a handful of three bedroom terraces on the market in Paddington with parking, at 11 Olive Street, 13 Bent Street and 5 West Street. Price guides are low to mid $3m. Interestingly, the same large group of buyers are competing enthusiastically for the same few properties they were looking at for a much lower price only a few months ago.
There is also a bridesmaid effect in Queens Park and Bondi Junction, across the road from Woollahra and Paddington fringes, as despondent buyers move to surrounding suburbs in reaction to the price points pushing upwards.
Let's now discuss off markets…Buyers Agents 'secret sauce 'are the lists of off market properties that regular buyers can't access consistently. These numbers are at an all-time high, based on my own observations and those of many of my colleagues. These properties tend to be owners aware of the upcoming November interest rate increases who prefer to test the market more surreptitiously rather than go to market with a fully funded marketing campaign. Typically,off market can alleviate some of the stress associated with neighbours seeing a seller needing to sell as they are the softer option with less visibility or intrusion.
One final point is the sheer numbers of clients Buyers Agents are carrying. The general consensus around local Buyers Agents in the East is that numbers of clients are at a record high as buyers seek alternative methods to secure their dream home in an environment of increased demand and small supply. Of my past ten purchases in the last two months, seven have been off market, with my clients being one of a handful viewing the properties, and quick offers securing their successful purchase.
Looking ahead to the next quarter of activity
The burning question is, what will happen when the balance of fixed loans expire in November 2023? It really depends on the next three months as we go through Winter and enter the Spring season. Supply and demand have been the only consistent financial dynamic that has been tried and tested over the past three to six months, so the indicators are limited. As the majority of commentators have been proven wrong to this point, and banks suggesting 25% decreases by the end of this year, in reality it is a lottery to predict.
Eastern Suburbs Area Specialist
David Turnbull
Get in touch with David to find out more about the Eastern Suburbs market, or make an appointment to discuss your requirements and see how we can help you get into your ideal home sooner.
Read more about David Turnbull
Free Consultation
The first step in your property journey, whether it be buying or selling, is gaining clarity on your situation.
Book a Free
Consultation
Or fill out a form