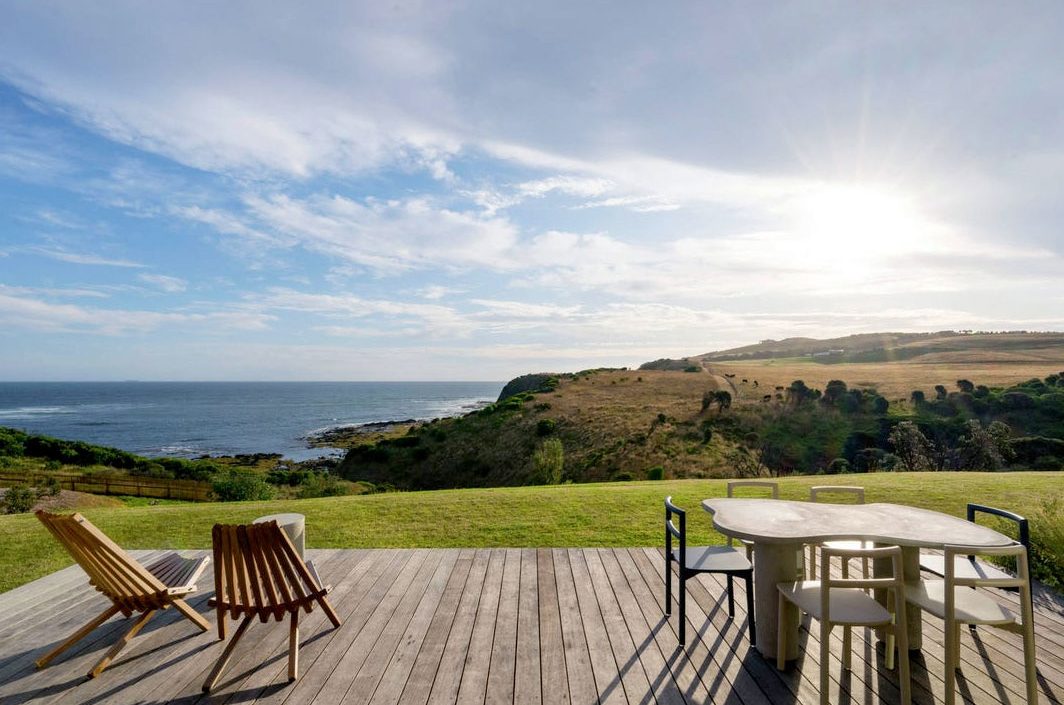 May 04, 2023
Coming off the back of a punishing series of interest rate hikes and its softening impact on the property market, it could be argued by looking at recent results that the tide is starting to turn. Though there's a long way to go. While we've all been waiting for the bottom of the market to hit, which it arguably has this quarter, not all suburbs have reached this point. Will we reflect upon March as the month that the Mornington Peninsula market pivoted? Are we now seeing vendors meet the market, buyers regaining confidence, or a combination of both?
Low stock levels have largely dictated this quarter, and I predict it will continue to do so for the next three months. Stock levels will impact our market in one of three possible outcomes. Low stock will continue to keep prices firm with slight increases, normal stock volumes will test the market and create a supply issue, or a flood of stock will cause a correction. Analysing the stats for March, the last outcome seems unlikely. Fifteen $2m+ sales that sat longer than three months on the market all sold in March, with another twelve $2m+ sales that were on market for less than thirty days, including six within fourteen days, demonstrates a resumed confidence from buyers, as well as a willingness from vendors to meet the market. A turning point in my opinion, but not necessarily a tipping point.
Land tax has begun to bite hard on holiday home and hobby farm owners. The sudden increase in the value of land across the Peninsula was reflected in the 2022 statutory valuations, catching many owners off guard when they received their land tax bill this year. Anecdotally I've heard horror stories of bills doubling and even tripling, particularly on homes with a large land-to-value ratio. The date to challenge valuations has now elapsed, so I would expect to see more homes surfacing on the market throughout 2023 and beyond due to land tax pain.
Buying a lifestyle home on the Peninsula is a discretionary decision and as such, interest rates, land tax, share markets, and the economy play a role in the buying decision. Still, the market remained strong for high-quality homes that presented well, new or fully renovated. As Alex Corradi from Danckert Real Estate said, "We have seen several homes in the area that have sold for $5m+ all sell to holiday home buyers. We recently set a record in Martha Cove with the property selling north of $8.5m. We note that buyers are taking more time to do their due diligence when searching for the right home and negotiations on sales are taking longer as buyers are not rushing into make offers at a premium price point and want to test the Vendor's motivation to sell". Anything that requires work, and blocks of land, were not moving even at reduced prices. Emil Foller from Jellis Craig gives his perspective, "This is likely to get worse before it gets better. We have seen an influx of older style homes and land coming on to the market since the land tax certificates started arriving. This issue is likely to compound over the coming years and holding underdeveloped properties may not be viable".
Where does this all leave the local markets, and is it the same across the board?
Northern Tip

Around The Hill

Southern End
Northern Tip
Balanced market
Mount Eliza
Buyers market
Jan – Mar
# of Transactions: 57
Total: $107,169,000
Median: $1,700,000
Max: $3,500,000
12 Month rolling median house: $1,750,000
Days on Market: 64
The market in Mt Eliza seemed to shift into gear along with Mt Martha, in that March saw sales occur quicker than what was experienced across summer. It was back to thirty-five days on market in March, once the two overhanging sales of one hundred-plus days were removed. In fact, looking closer at the data shows that fourteen of the fifty-seven sales occurred on properties listed at an average days on market of one hundred an twenty-two, the rest averaging just forty days. Mt Eliza has one benefit over Mt Martha however, and that is the supply remained consistent. The 10% quarter-on-quarter increase in stock levels across last year appeared to have stabilised, and so too did the median price. If this pattern continues, I would expect Mt Eliza to return to a balanced market by mid-year. The golden mile remains quiet, with less than a handful of sales in the period, as vendors sit tight and await a confirmation in market confidence.
Key sales included 54 Glen Shian Ln for $3.5m by Quentin McEwing of McEwing & Partners, and two on Old Mornington Rd at 118 for $3.35m by Candice Blanch of Homes & Acreage, 64A for $3.6m by Michelle Skoglund of Aqua Real Estate, and 7 Jerula Ave for $3.05m by Jayme Lee of Black Fox Real Estate.
Mount Martha
Buyers market
Jan – Mar
# of Transactions: 75
Total: $145,551,500
Median: $1,600,000
Max: $5,200,000
12 Month rolling median house: $1,700,000
Days on Market: 51
This quarter's data showed Mt Martha on the edge of recovery, with an increase in the number of sales, however, the increased stock volume weighed heavily on this market. We noted eight of the twenty-two sales for March alone were on the market for greater than three months. Removing those sales from the sample, we have a market that sat at twenty-two days for the average sale, six of which sold within the first two weeks. The only stat holding back Mt Martha from being balanced is that the stock level has continued to outpace the sales volume. We now have an oversupply of one hundred and seventy-one listings, some 40% higher than the rolling twelve-month average. The median price fell to $1.6m for the quarter, yet we did see some bigger quality offerings sell. In fact, twelve of the seventy-five homes sold were above $3m. Overall, however, the lower quality of stock and increased number of highway-side listings brought the quarterly median price down, as price falls beachside appeared to have stabilised in Mt Martha, signaling what I believe is the bottom of the market.
Some sales highlights included 28 Lempriere Ave for $4.4m, 10 Sinclair Ct for $4.85m, and 61 Glenisla Dr for $5.2m, all by Trent Cameron of Warlimont & Nutt. It is also worth mentioning that 28 Lempriere Ave for $4.4m, 6 Bay Rd for $4.42m (Chelsey Gibson, Marshall White) and 32-36 Osborne Dr for $5.2m (Vicki Sayers, RT Edgar), with respect to their vendors, were all development sites. Bucking the trend of the wider Peninsula, where builders and developers are largely inactive buyers.
Mornington
Balanced market
Jan – Mar
# of Transactions: 72
Total: $102,891,550
Median: $1,150,000
Max: $4,500,000
12 Month rolling median house: $1,180,000
Days on Market: 50
Continuing to be the market barometer in some respect, the decrease in days on market for March to thirty after treading water in the high forties for the past six to nine months, indicated to me that we've seen a slight recovery in Mornington. Stock levels and sales volumes remained the same as the previous quarter, although a greater urgency from buyers appeared to emerge. The median price remained stable at $1.15m. In beachside Mornington we saw the luxury home at 24 Morell St sell in two weeks for $4.5m by Dean Phillips of McEwing & Partners, 10 Grange Rd within a week for $3.05m by Nicholas Lynch, 8 Morell St for $2.63m in seven days by Dean Phillips of McEwing & Partners, and the side-by-side luxury townhouses at 42 & 42a Albert St by Michelle Skoglund of Aqua Real Estate for $3.1m & $2.85m in seven and seventeen days respectively. Quality builds or rare land offerings in exclusive positions sold well and quickly.
Around The Hill
Balanced market
Jan – Mar
# of Transactions: 17
Total: $35,515,166
Median: $1,846,666
Max: $3,975,000
12 Month rolling median house: $3,050,000
Days on Market: 64
Coming off the back of a strong summer period and some luxury acreage sales, the market was more subdued in the early part of 2023 around the hill. A spattering of entry to mid-level township sales occurred across Flinders and Shoreham. A few small acreages sold in Red Hill South and Main Ridge, with the latter recording the sale of a property off-market which was the highest sale price for the period at 404 Main Creek Rd, Main Ridge for $3.975m by Belle Property Mt Eliza. The top end of the market looks more discerning, with quite a few larger offerings remaining unsold. The clifftop luxury new home listing at 88 King St by Oliver Bruce of Marshall White with a guide of $15-$16.5m, the 52 acre Merimendie Estate at 101 Old Cotton Tree Rd, Flinders with views to Phillip Island by Tom Barr-Smith for $15-$16.5m, and closer to the village in Flinders at 14 Bass St, the Stephen Akehurst designed Meroo which missed its expression of interest deadline in the $9m vicinity. The exception of the top end however was 1721 Mornington-Flinders Rd in Flinders, now under contract with a price guide of $10m-$11m by Rob Curtain of Sotheby's International Realty.
Southern End
Balanced Market
Sorrento's listing volumes across the past quarter swelled to the highest in over twelve months. With only eighteen sales in this period compared to thirty for the same time last year, coupled with 20% more stock on market, the pendulum was still swinging in the buyers' favour.
Portsea & Sorrento
Slight buyers market
Portsea Jan – Mar
# of Transactions: 5
Total: $17,290,000
Median: $2,790,000
Max: $7,500,000
12 Month rolling median house: $3,300,000
Days on Market: 12
Sorrento Jan – Mar
# of Transactions: 18
Total: $54,993,000
Median: $2,262,500
Max: $6,007,750
12 Month rolling median house: $2,295,000
Days on Market: 71
The average days on market jumped to seventy-one, although two overhanging sales between nine and twelve months skewed this, where realistically it sat at around fifty days. Even with this correction, that was still more than twice the average days on market compared to the same period last year.
Some notable sales this period included the auction of 8 Keating Ave for $4.225m by Liz Jensen of Kay & Burton, the luxury new build at 233 Ocean Beach Rd for just north of $6m by Rob Curtain of Sotheby's, and another coastal contemporary luxury new home at 28 Canterbury St for north of $4m by Clayton Smith of RT Edgar.
Shelley Beach came to life with activity this quarter, although we only recorded sales in Cambpells Rd and two in Hemston Ave. However, there are three in Macgregor Ave, and one each on Wattle Grv and Limeburners Way, all now on the market. Note we still await a result on McColls Way (circa 18M) which hasn't yet moved. With only five reported sales for the quarter, days on market and median are less relevant. Nevertheless, this market is still holding its ground on low stock volumes and is slightly in the power of the buyer.
Blairgowrie
Buyers market
Jan – Mar
# of Transactions: 16
Total: $31,492,000
Median: $1,905,000
Max: $3,750,000
12 Month rolling median house: $1,800,000
Days on Market: 51
With just sixteen reported sales for the first three months of the year, and stock volumes remaining a very similar level, there appeared to be a standoff between buyers and sellers in Blairgowrie. The median price recovered somewhat, on low sales numbers, but some quality returned to the market. The days on market figure crept out to fifty-one, although March appeared to be trending lower into the high 30s.
Standout sales included 6 Brooke Cr for $3.75m, and 3 Sinclair St for $3.25m, both by Clayton Smith of RT Edgar.
Looking ahead on the Peninsula in 2023
The unknowns we face in land tax pressure and further rate rises/mortgage cliff could be a problematic headwind, or simply a red herring. From this point forward I would expect most holiday homeowners and investors to be factoring in land tax rises to a degree, and be in a position to find the additional money required ongoing. Vicki Sayers from RT Edgar feels that buyer sentiment is strong, "We are finding increased numbers of buyers coming back into the market at all price points. Whilst it is still a price sensitive market, if a property is priced right, the buyers are coming and quite often competing". While those that over-extended and dove in too deep will be forced to refinance and draw down equity or sell. Thankfully, most in this position will have equity from the previous period of strong growth.
The Mornington Peninsula market is still reliant on quality stock, and in-demand property types, as buyers are shunning homes that require major work or rebuilds. Therefore, an increase in these types of listings that require works, or inferior quality stock, will continue to sit and become stale. Those buyers who are looking for a longer-term project, and are happy to absorb holding costs or opportunity costs elsewhere, will look back and see this period as the optimum time to buy. Said Samuel McNeilage from Marshall White, "The best time to buy is when others aren't and this becomes evident in today's market with strong success rates at auction and EOI closure. Despite the negative commentary in the media, Flinders and the southern morning Peninsula continues to be in strong demand. Savvy investors, retirees, and holidaymakers still have a desire to purchase in this stretch of coastline".
Other cashed-up buyers who are in many ways agnostic to rate rises after selling down the Melbourne family home for a more relaxed Peninsula lifestyle or retirement, will continue to look for renovated or new homes in blue-chip positions along the bay from Mornington to Martha Cove, and then McCrae, Blairgowrie and Sorrento. This bracket will likely have the most competition as the year rolls on.
Andrew Hines from Kay & Burton sums up, "Ongoing strong economic conditions and a surge in international migration into an undersupplied housing market will positively impact the local market throughout 2023. Domain recently reported 'the areas to watch will be the ones that offer the ultimate liveability; they may be the ones that are gentrifying, offer a certain lifestyle or have easy access to everything' – and the Mornington Peninsula continues to be at the apex of liveability".
Mornington Peninsula Area Specialist
Michael Sier
Get in touch with Michael to find out more about the Mornington Peninsula property market, or make an appointment to discuss your requirements and see how we can help you get into your ideal home sooner.
Read more about Michael Sier
Free Consultation
The first step in your property journey, whether it be buying or selling, is gaining clarity on your situation.
Book a Free
Consultation
Or fill out a form