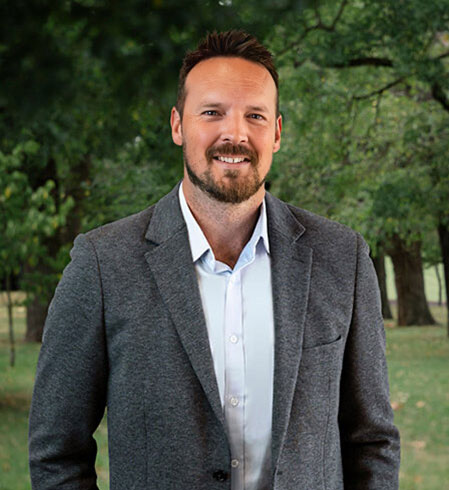 Michael Sier
Position:
Director, Principal Buyer Advocate
Michael Sier is a licensed Mornington Peninsula Buyers Advocate specialising in the family home and holiday house markets along the bay. Being a Mount Martha local with a family of 4 children, he is immersed in the Mornington Peninsula community.
Please feel free to give Michael a call and talk through your plans and objectives. He will give you a brief overview of the market in that location you are seeking, and help you work out the best course of action to take for your budget and requirements. When you call Michael, you are speaking to a real person who knows the market and he will give you genuine honest feedback on the likelihood of achieving the outcome you want.
Personal Experience
A buyers advocate on the Mornington Peninsula is critical to finding and securing the very best homes. Michael's close relationships with selling agents ensures he receives access to many homes off-market, as the more exclusive suburbs such as Mount Eliza, Mornington, Mount Martha, Red Hill, Flinders, Blairgowrie, Sorrento & Portsea are very tightly held.
When selecting a Buyers Advocate in the Mornington Peninsula, it is important to make sure they are actually based and live there, with local roots, relationships, experience buying homes in the area, and actually knowing the best streets and precincts. You cannot be a fly-in fly-out advocate, it just doesn't get the results you need.
Michael only ever takes on a small amount of clients at any given time. Our business focusses on a low volume, high service model, ensuring the client is the number 1 and the outcome is exceptional.
Having studied a Bachelor of Information Technology, Michael also holds a full Victorian Real Estate Agent licence and is an active property investor with 17 years in the real estate industry working alongside some of the most prominent buyer advocates in Australia. Michael also formerly built, and sold, a well known and award winning national property advisory & property management business, which achieved more than 1500 property purchases.
When he isn't immersed in property, Michael enjoys being involved with his kids' sporting teams, playing local football for the Peninsula Raiders, working on his golf swing, and visiting the many wineries & beaches across the Mornington Peninsula region.
Michael has been involved in over $500M of real estate transactions across his 17 year career. Some significant achievements for clients are:
| | |
| --- | --- |
| $6.75M | Flinders |
| $6.175M | Mount Eliza |
| $5.5M | Mount Martha |
| $5.05M | Mount Martha |
| $4.44M | Brighton |
| $4.41M | Mount Martha |
| $4.3M | Portsea |
Here's what our clients have to say
Michael Sier was amazing to work with. He is professional, knowledgeable, approachable and his knowledge of the Mornington Peninsula housing market and real estate in general is extensive. He worked closely with us on our brief and helped us refine the specifics of what our home would include and where in the area would meet our needs. Michael is diligent and his attention to detail and contacts during the entire process of inspection, exchange, settlement and after settlement made the entire process seamless and stress free, which in our case occurred two days before Christmas. Additionally, nothing is too much trouble and Michael went above and beyond to ensure that everything up to our move was smooth and professional - critical for us as we were interstate purchasers. We would not hesitate to recommend Michael Sier from BuyerX Mornington Peninsula.

Majella Fowler

Michael Sier knows the Mornington Peninsula! I've been going down there for nearly 60 years so I'm pretty cluey but Michael takes it to a whole new level. We wanted a house in the right place and had an extensive checklist. By the time we were done, all of them were ticked. He's totally professional and was communicative through the whole process. The house we finished up buying started off market and was soon categorised as investment grade by Michael so we had total confidence in proceeding. Couldn't be happier with the BuyerX experience and Michael in particular. No hesitation in recommending him to anyone looking on the Peninsula. Do yourself a favour and let Michael do it for you! 5 stars.

Mark Brownley

Highly recommend Michael. He found us a beautiful place in Flinders during a crazy market. Nothing was too much or too hard for him. Very attentive to our needs. Always on the end of the phone if needed. A family man who knows what a family home needs. Never gets stressed. Gets the job done. We plan to keep in contact and would definitely use him again in the future.

Tim Dickson

Thanks Michael for your amazing knowledge, professionalism and attention to detail. You filled the brief we gave you perfectly and found us a beautiful costal family beach house in Sorrento. Your fee was the best money we have ever spent, allowing us to complete an off-market acquisition we could never have achieved ourselves. Also, your diligent care, attention and follow through is testament to why you are so well respected with agents, clients and trades people. We are very happy to recommend you to anyone.

Sue & Tony McCormick
follow BuyerX on Instagram.
@BuyerX - Buyers Advocates

Real Estate Agent