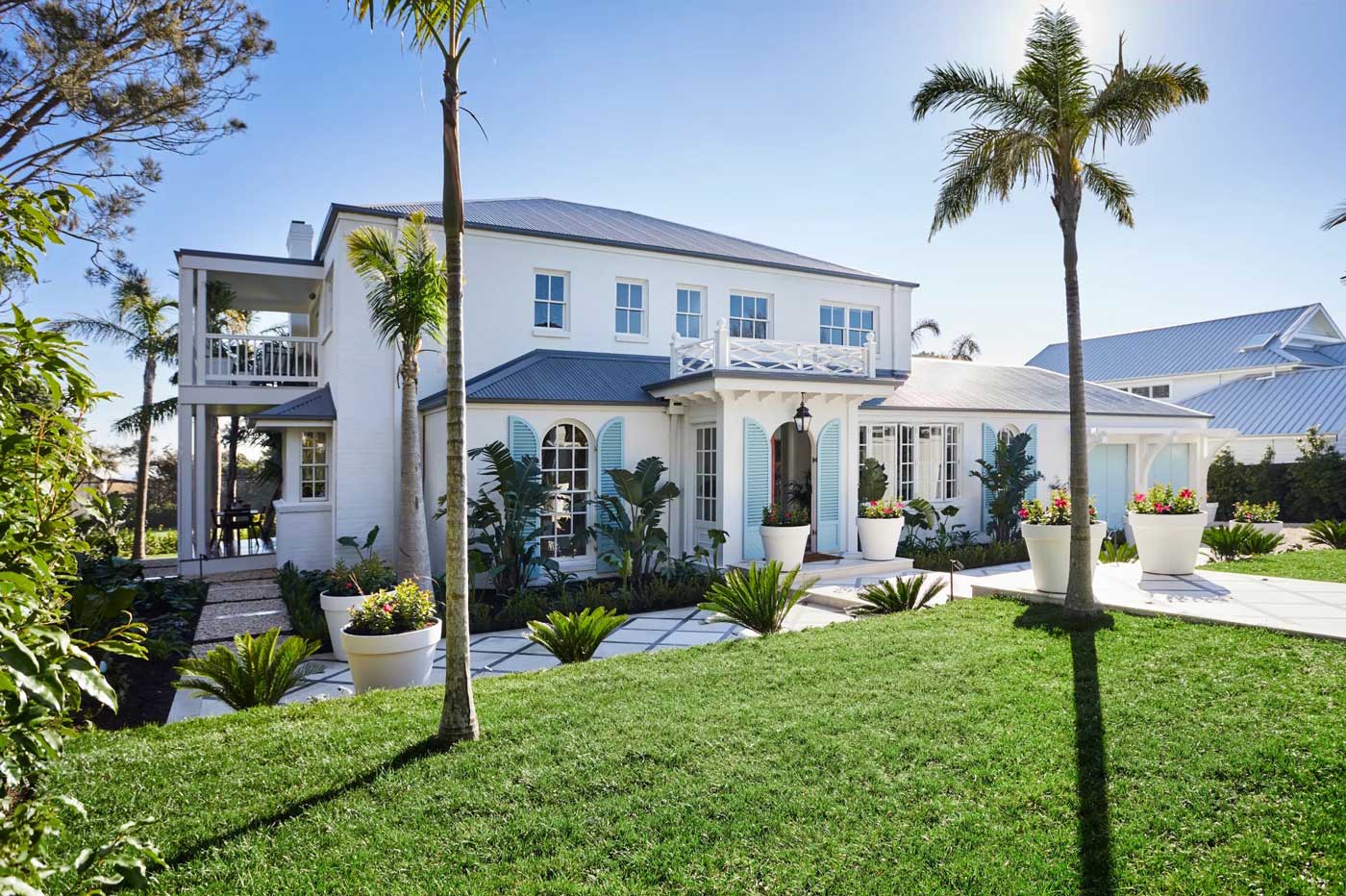 Aug 14, 2022
The real estate market within the Mornington Peninsula is seasonally dependant, with the colder months reflecting lower activity than normal. So, a quietening across the board this quarter was no real surprise. However, it was unforeseeable that inflation would blow out to more than twice that of the RBA's target, requiring successive and aggressive cash rate increases to adhere to their monetary policy. With uncertainty on how high and how long inflation will continue to stay above the RBA target, both buyers and sellers have become apprehensive to make decisions, resulting in an already seasonally low volume market further impacted by seller reluctance.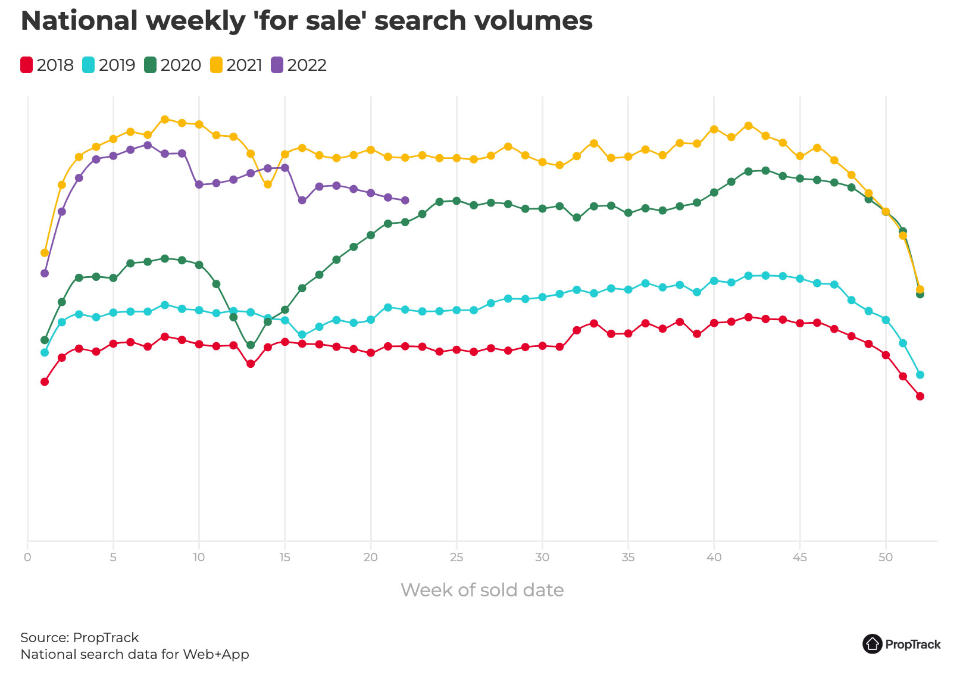 There are, however, advantages to be found in this market shift. With increased flexibility in vendor expectations, offer conditions and less competition, for buyers looking to upgrade the reduced gap between their sale price and purchase price provides for optimal conditions.
Unlike last year, when coming out of lockdowns saw properties selling within a matter of days forcing buyers to take a punt or buy after one inspection, the slower pace of this year presents the opportunity for a more considered approach. Quentin McEwing of McEwing & Partners elaborated on this sentiment, further explaining that markets can alter quickly, and trying to time an entry and exit can be difficult. "We are seeing a division in the property market. The higher end discretional spend is still strong. We have buyers looking for premium waterfront homes with buyer budgets up to $15-$20m. However, the enquiry on the middle to lower market has stalled. Buyers are wanting to wait and see the ramifications of the RBA's counter measures to inflation. Hoping the increased costs of borrowing and subsequent serviceability issues that it will have on current debt will bring property prices back. With that we are now seeing stock levels replenish and days on market extended. If I was a buyer in today's market, I'd be out there now taking advantage of less competition and greater choice."
Northern Tip

Around The Hill

Southern End
Northern Tip
With its close proximity to Melbourne and easy access to jobs and facilities, the Northern Tip has a higher proportion of owner occupiers to holiday homes. Because of this largely residential population it follows more of a year long cycle, as opposed to the seasonal cycles of the more isolated holiday home suburbs down the southern end. This region experienced yet again a higher day on market this quarter, with properties selling in the middle to bottom of the expected price range. Negative sentiment is highly contagious, and despite the reality that some of the buyer pool and price points are less affected by credit, as a whole it has dampened activity across the board.
Mount Eliza
Buyers market
April – June
# of Transactions: 77
Total: $143,670,267
Median: $1,740,000
Max: $5,203,000
12 Month rolling median house: $1,810,000
Days on Market: 40
Activity within the Northern Tip further slowed through Autumn, with just 77 sales in Mt Eliza between April and June compared with 99 the same period last year. The quarterly median dropped to $1.735m across these reported sales, however the rolling 12-month median house price maintained the $1.8m mark. The level of stock on the market sat roughly at the same amount as last winter, despite not having to endure the constant lockdowns or interruptions to the real estate market. This time last year the days on market figure sat in the low 30s, and with a pervasive FOMO buyer attitude buyers were prepared to act quickly. Now, the days on market has crept up to 40, almost doubling the sale time of the previous summer.
Mount Martha
Buyers market
April – June
# of Transactions: 69
Total: $118,879,900
Median: $1,650,000
Max: $7,600,000
12 Month rolling median house: $1,855,000
Days on Market: 37
It's not only the weather that has turned cold in Mt Martha, as the volume of sales has also taken a turn for the worse. Down nearly 40% from the same period last year, sales volumes have now been in a steady decline since January 2021. This trend was in line with a steep decline in listings, so demand remained consistent as reflected in 2021's median price growth and short days on market. However, this quarter saw an increase in listings, with a widening gap of listings between 30-60 days on market. What does this change tell us? Demand is losing strength and prices are starting to soften. Vendors who failed to adjust to the market had their properties sit for sale for greater than 40 days, before either changing agents, taking their properties off the market, or introducing a reduced price. Stock levels have now returned to pre-covid levels, and for lucky homeowners the median price has increased dramatically since. It may be the case that some buyers have now become priced out of Mount Martha, affecting the market depth.
An interesting statistic that did not correlate with this weakening trend was a decrease in the average days on market figure to 37, dropping from 39 last quarter. In my last article I had mentioned that the real days on market figure in Mt Martha was more accurately around 30, if you removed the over-hanging sales listed the previous year but selling in that period. I am now of the opinion that Mount Martha has entered a buyer's market, with the increase in trend of 30 to 37 days on market mirroring the increase in listing volumes mostly due to a reduction in sales activity. Like Mornington, we closed the quarter with less than 40% of the stock levels we had when interest rates last peaked in 2012, so it is no cause for panic stations. As Quentin McEwing inferred, trying to pick the bottom of the market can be dangerous, as markets bounce back quickly and once sentiment changes again, buyers will be back to compete with.
As touched in my last market update, Mt Martha achieved a record sale price back in April of $7.6M for Kate Walker of KWD for her "Biscayne" project as pictured above. Sold by Alex Corradi of Danckert Real Estate.
Mornington
Buyers market
April – June
# of Transactions: 129
Total: $153,787,000
Median: $1,168,000
Max: $6,050,000
12 Month rolling median house: $1,200,000
Days on Market: 38
There was minimal change in the Mornington property market this past quarter. My opinion is that this is in direct relation to it being the first suburb that reached its peak in April 2021, therefore it has had more time to stabilise than its neighbours who are still experiencing a period of softening. Only 137 properties were sold this quarter compared with 159 for the same period last year. The median price in comparison to last Autumn grew 18%, and the rolling 12-month median sat at an even $1.2m. Beachside, that figure was much higher again. The days on market barely moved, sitting at 38 days at close of quarter, putting the suburb into a slight buyers market. Stock levels are still extremely low at 10% less than last years figure, which was 10% less than the year before, and 10% less than the year before that. This is not uncommon when the market is rising, but as interest rates are now also rising, I don't expect the stock levels to remain this low for long. If history serves, we experienced similar circumstances in 2012 after 3 years of rate rises, where the variable rates hit the high 7%'s, and stock levels grew 30% above the norm which is 2-3 times higher than at present. This time also saw 20% of listings sit on the market for more than 180 days, compared to around 10% currently. This tells me that despite the negative sentiment the market is still in pretty good shape, having largely returned to the pre-covid 2018/2019 trend of supply and demand, though with 40% higher prices.
Around The Hill
Balanced Market
Though there appeared to be a blanket cooling on sales this quarter amongst the majority of suburbs throughout the Peninsula, the same could not be said for the acreage or the coastal markets Around the Hill. Strong buyer demand was evident in well located offerings, and waterfront or water view properties still attracted strong competition. Other properties though with challenges such as location, land size, lack of privacy, or being overpriced, were problematic with buyers in this price level unwilling to compromise.
Seller's market
April – June
# of Transactions: 27
Total: $90,265,000
Median: $2,865,000
Max: $13,250,000
Madeline Kennedy of RT Edgar noted the change in stock levels, "We saw a definite slowdown in terms of the volume of property on offer and buyer activity. This is standard over winter when people head north or overseas for holidays. We anticipate the market will recalibrate in September and likely increased buyer enquiry and activity with people keen to line up their purchase with a pre-Christmas settlement will drive activity again. Based on our recent appraisal activity, we anticipate a busy spring in terms of volume of listings, however given we are working in a tightly held, blue chip area we don't anticipate a flood of property onto the market".
While levels remain low, demand for blue-chip locations held high, with auctions in Flinders proving to remain a successful sale method. One of the strongest suburbs throughout the Autumn season, it continued to show great buyer depth within the a $2m-$3m price point. Results far exceeded the quoted price range in some cases by more than 20%, as was seen with two properties at number 20 and
40 St Anns Rd
, alongside
18 Gordon St and 24 The Avenue
. That method of sale continued across Shoreham and Red Hill with good results under the hammer. Newcomer to the lifestyle market, Whitefox Real Estate,
looks poised to try to take some market share away
(edited 5/6/23 – Whitefox now looks to have retreated from their Peninsula foray) from the Kay & Burton / RT Edgar dominated landscape, and it appears Marshall White are hot on their heels too with plans underway to open a Flinders office.
Southern End
Buyers Market
A large proportion of buyers in the Southern End fit the profile of retirees and downsizers, with readily available funds and less vulnerability to interest rate movements or other property market influences in comparison to younger families. It was unsurprising then that this region showed little drop in demand over the last quarter, with most properties selling particularly in Portsea and Sorrento within the normal days on market for this time of year. The Southern End is a holiday maker market heavily reliant on the warmer months.
Portsea & Sorrento
Balanced market
Portsea April – June
# of Transactions: 8
Total: $14,950,000
Median: $3,250,000
Max: $3,400,000
Days on Market: 40
Sorrento April – June
# of Transactions: 16
Total: $45,265,000
Median: $2,525,000
Max: $6,300,000
Days on Market: 38
It's hard to get a true read on the state of the market in Sorrento & Portsea at the moment. Sales volumes have plummeted this year, markedly more so this past quarter. Listing volumes remained very low, though still on par with the same period last year. Consequently, the days on market figure has jumped from the low 20s to the high 30s in Sorrento, and 40 in Portsea. Though on such a low sales volume of 8 properties this figure is not a reliable gauge. The top end of the market took a breather without any willing sellers, though with a healthy first quarter I haven't seen a strong enough trend to suggest concern so will reserve my comments on that segment for the time being. The very entry level properties were in low supply but appeared to still generate interest, and if located well were sold at auction. The middle market moved steadily, and prices appeared to hold their ground. The median price further consolidated throughout this quarter, now at $2.525m for the calendar year, showing resilience in the market. If stock levels increase, the buoyancy of the market may be tested.
According to some agents I spoke with, vendors opted to wait until the warmer months for more active buyers to surface before committing to a sales campaign. Vendors will soon be spoilt for choice of agencies to list with, now that Marshall White and Whitefox Real Estate are both (edited 5/6/23 – Whitefox never did open a Sorrento office, and now appear to have no Peninsula agents left in their team) set to open new offices in Sorrento.
Geoff Hall from RT Edgar shared his thoughts on the Sorrento/Portsea market, "I see the Sorrento/Portsea market being insulated somewhat from the macro factors at play in the Melbourne metro market. As we know Portsea and Sorrento are very tightly held and as we move through this cycle, that stock shortage will be exaggerated. Vendors will only go to market if they have a need to sell, with discretionary selling to upgrade becoming less frequent. Prices will hold, with many buyers not dependant on borrowings or concerned about rising rates. The current extreme stock shortage at the tip of the Peninsula will continue through the rest of calendar 2022, with buyers waiting in the wings for good property to become available. An example of this is the water front land we have listed on Tideways beach which will go to campaign in Spring with expectations in excess of $20m."
Blairgowrie
Slight Buyers market
April – June # of Transactions: 28 Total: $52,107,500 Median: $1,725,000 Max: $3,830,000 Days on Market: 38 With the average days on market in Blairgowrie now touching 38 days, this suburb has joined the cusp of the other buyers markets on the Peninsula. Possibly a consequential result of being one of the first markets to go hard and fast at the start of the covid boom, with the ripple effect of Rye and unexpectedly Sorrento both playing catch up to the runaway Blairgowrie during the boom market of 2020 and 2021. With affordability hitting a ceiling, it was no surprise that buyers thinned out and agents had to work harder to get offers in. Sellers were reticent to list, preferring to try their luck off market with agents. The top end of the market in Blairgowrie, above $3m, proved particularly difficult, with properties in that bracket sitting in the 45-90 days on market territory and either selling under or at the bottom of the initial quoted range. Some examples of this were
65 Macfarlan St
($3.6-$3.8M quote, sold $3.56M after 47 days),
77A Revell St
($2.9-$3M quote, sold $2.75 after 86 days), and
17 Revell St
which passed in at auction in May and is now under offer more than 100 days since listing. However, the story of the past 30 months in Blairgowrie hasn't been all that gloomy, with capital values soaring 50%+. While the stock volumes remain low, most of that growth should be safe. Properties that are in scarce locations, well presented, and priced competitively, will continue to attract buyers, and buyers are still there waiting for a signal to buy again.
What can we expect on the Peninsula for the rest of 2022?
Moving forward, the next quarter will probably be more of the same as we wait and see how changing conditions will reflect on the market. The pervadingly negative market sentiment present this quarter will likely continue due to sensationalised media reporting. A common occurrence following a rising market such as this, is the constant dissemination of information broadcasting the skyrocketing rate rises, mixed with every single slight drop in prices, creating heightened buyer and seller reluctance.
It is important to note that median price falls do not necessarily translate to the value of a specific property falling, only that the mid-point of a collective of properties selling in that time period is less. It would be remiss to pay too much attention when it is "dropping" by a few % and the media reports the market has fallen 2 months in a row, particularly when the sample size of sales is so low. The proportion of higher or lower value properties, i.e., the quality of the properties from one month to the next might be vastly different. The Peninsula is not a high supply market, so regardless of these circumstances it's unlikely we will be flooded with properties if rates continue to rise.
As Madeline Kennedy, of RT Edgar, pointed out, scarce listings will continue to be in demand, "As always, if you find a property that ticks the right boxes for you and is reasonably priced, don't hang out for the market to drop. Doing so will mean you'll probably have more competition from other buyers and either pay more or miss out! Sellers who invest in presenting their home well, choosing the right professional adviser to represent them and pricing it to the market will be rewarded with a successful sale." So, while price growth will likely track sideways from here until Christmas, if rates stay at an affordable level there is every potential for more activity and even some price growth as the warmer weather arrives. If you are a buyer on the sidelines, the best opportunities will be before you in this low activity period, as once the market starts to recover, buyers will return quickly and you'll be having to compete once again.
Mornington Peninsula Area Specialist
Michael Sier
Get in touch with Michael to find out more about the Mornington Peninsula property market, or make an appointment to discuss your requirements and see how we can help you get into your ideal home sooner.
Read more about Michael Sier
Free Consultation
The first step in your property journey, whether it be buying or selling, is gaining clarity on your situation.
Book a Free
Consultation
Or fill out a form