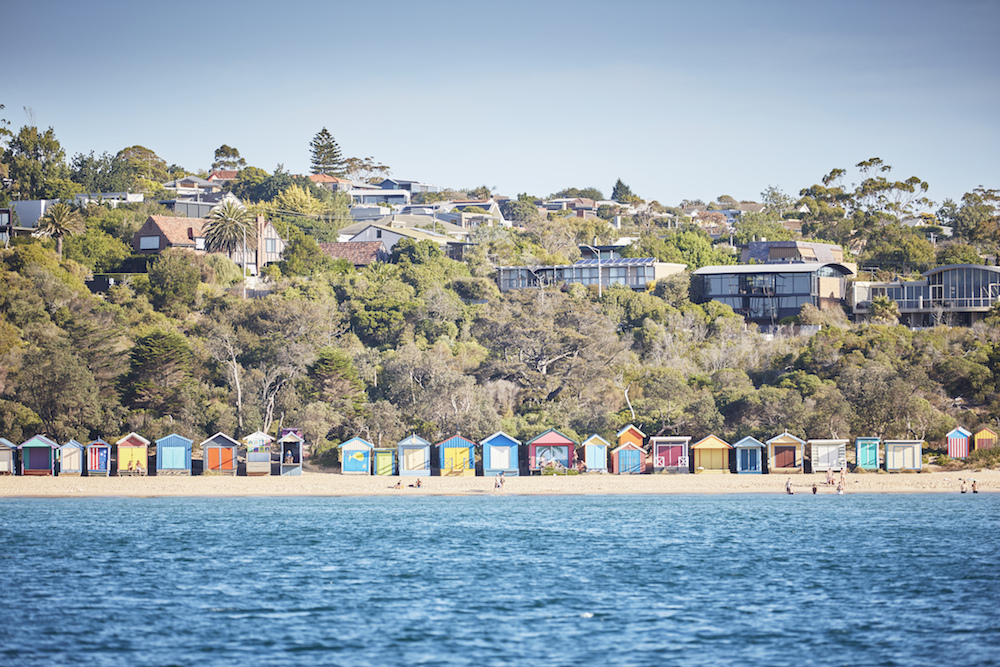 Nov 25, 2019
What a difference a month makes! We saw the writing on the wall with low stock levels and increased buyer demand in winter but needed confirmation it wasn't just a knee-jerk reaction to greater Federal government stability and interest rate cuts.
September really kick-started the spring market right across the Peninsula. We saw properties that had been sitting on the market for a few months start to sell, some with appropriate price reductions and others with a change of agent and a freshened campaign.
September's sales volume was hard to match in October and November, due to a lack of stock coming on to replace what has been mopped up. Buyers are out in numbers waiting for listings to show up in their searches, while selling agents are fielding numerous calls from buyers who can't find anything on the market that suits their needs. You know the market is running hot when real estate agents don't call you back!
Some of the properties that sat unsold for up to 12 months and finally did sell were 22a Morell Street Mornington by Dean Phillips of McEwing & Partners for $2.510M, on the market for 310 days; 8 Orchard Lane Mount Eliza by Jonathan Rivett of Eview Group for $1.8M, on the market for 332 days; and 19 Rockleigh Drive Mount Martha by Fergus Nutt of Warlimont & Nutt for $2M, on the market for a whopping 378 days. Some very patient vendors there.
It would also be remiss of me not to mention a couple of notable sales, "Beechwood" at 70 Bay Road Mount Martha by Trent Cameron of Warlimont & Nutt, a beautifully renovated farmhouse by renown interior designer and decorator Kate Walker. After holding out patiently for her price for four months, she appears to have gotten it from an out of town buyer. Trent has now been involved in multiple large sales in Mount Martha this year north of $4M. Lastly, the historically significant three-quarter-acre European beachside manor at 15 Marathon Drive Mount Eliza by Liz Todd of McEwing & Partners at the very top of the range of $4.05M in just a week on the market.
The scarcity of stock is now becoming a real problem. Yes, we are seeing new properties hit the market, but they are being snapped up very quickly – some in less than a week – especially homes that are priced correctly and well-styled, or rare offerings. In such an aspirational location to live, buyers need to feel that inspiration and lifestyle translate inside the home as well. In my opinion, this is more so here than anywhere else in Melbourne, so vendors – having your property styled is crucial.
Some of the properties that were snapped up quickly were 65 Fawkner Avenue Blairgowrie by Jellis Craig for $1.2M, in just 4 days; 4 Pearse Road Blairgowrie by Jacobs & Lowe for $2.25M, in 7 days; 719 Esplanade Mornington by McEwing & Partners for $2.7M, in 4 days; 11 Mount Eliza Way Mount Eliza by RT Edgar for $1.26M, in 7 days; 7 Walara Drive Mount Martha by Bonaccorde (undisclosed at the top of the range) in just 4 days; 35 Kilburn Grove Mount Martha by Warlimont & Nutt for $1.782M, in 7 days.
And let's not leave out 14 Charlton Court Portsea and 18 King Street Sorrento, both with Kay & Burton and selling within 14 days. Most of these sales, and plenty of others just like it, have been in late October and early November. Is this a tale of things to come?
We've had an exceptionally cold, wet and windy start to spring, which hasn't helped the local tourism bring in potential sea-change buyers from Melbourne. The Peninsula really starts to come into its own from now onwards, with holidaymakers coming down and holiday homes being sought. We have had a number of enquiries in November from clients about holiday home and potential Airbnb properties to purchase, from Mornington right through to Portsea.
The question on every potential vendor's lips right now is, "have prices risen?". We can see there are more buyers than sellers, and days on market coming right down, but are we seeing price increases?
I'm going out on limb here, but my data shows Flinders (albeit on a low sales volume) and Sorrento have recovered any 2019 falls and will potentially reach new median price highs, Portsea back to where it was at the last peak back in January, and suburbs such as Mount Eliza, Mount Martha, Mornington and Blairgowrie recovering more than half of their price falls since their last peaks.
Perhaps the difference in the market for vendors between winter and spring isn't so much being nervous about selling, but now wanting to see new price highs before going to market. As we approach summer, the Mornington Peninsula market appears set to continue seeing strong buyer demand with low stock available to choose from.
This further highlights the need for a buyer's advocate to uncover off-market properties and access pre-release homes before they go to market. We talk daily with our network of agents and have a database of off-market properties, ensuring you are getting access to all properties that may suit your requirements.
Please drop me an email below and start the conversation.
Mornington Peninsula Area Specialist
Michael Sier
Get in touch with Michael to find out more about the Mornington Peninsula property market, or make an appointment to discuss your requirements and see how we can help you get into your ideal home sooner.
Read more about Michael Sier
Free Consultation
The first step in your property journey, whether it be buying or selling, is gaining clarity on your situation.
Book a Free
Consultation
Or fill out a form