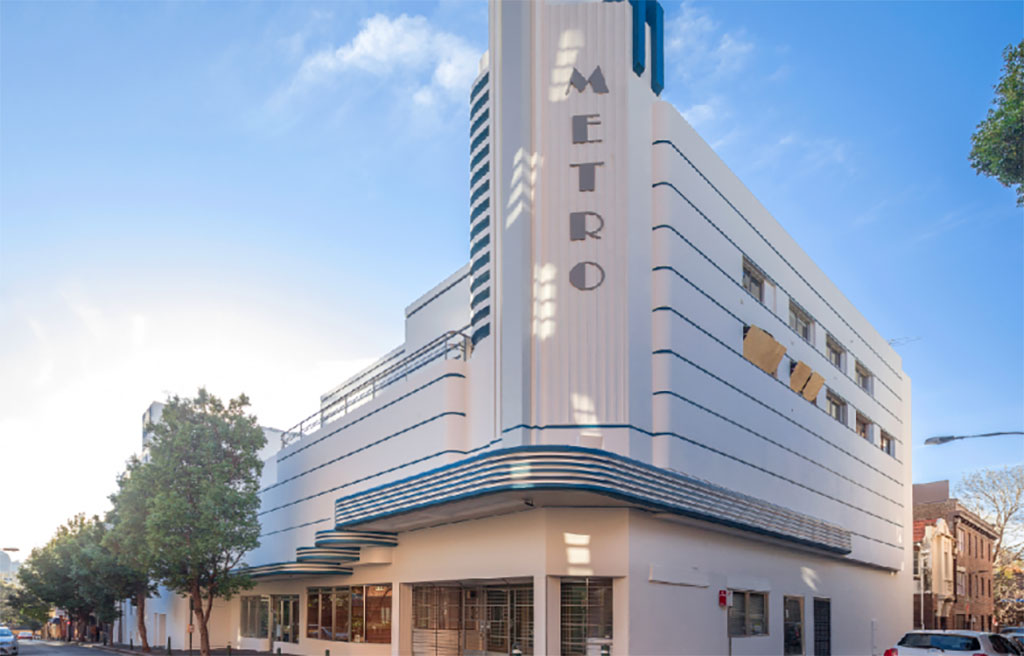 Nov 14, 2023
The Eastern Suburbs lay claim to an architecturally unique cluster of buildings, with Potts Point and Elizabeth Bay featuring over 70 Art Deco apartment blocks, more than 30 Modernist apartment buildings, and 9 Colonial villas. Carefully and sensitively constructed, these suburbs feature a minimum of modern high towers so as not to disrupt the overall feel of the area. Having undergone many iterations over the decades, it has shifted from a suburb of grand villas in the late 1800s, to a workers town in the 20s to 40s, to a base for bohemian types in the 50s. It took a darker turn in the 90s, becoming a flow over of drugs and organized crime from Kings Cross, to today where it has become a highly sought after prestige property destination.
A unique demographic consisting of 90% residents living in apartments and 10% in houses, the Eastern Suburbs is the exact opposite to the rest of the nation's statistic of 90% in houses and 10% in apartments. 66% of Australians own their own home whereas in the Eastern Suburbs 60% rent, with only 29 houses, 386 semi-detached, terrace house or townhouses (mainly in Potts Point) and 288 multi-storey apartment blocks. The bulk of living is in 6,000 apartments with an average of 20 apartments per block. The average persons per household in Australia is 2.6 whereas in this area it is 1.5. All of these defining differences make it near impossible to compare this sector with other markets.
This was never truer than this past quarter, as the Eastern Suburbs experienced such a high energy that it was difficult to equate it to the dip that the Sydney property market as a whole had been talking about over the past 18 months. Quality properties across Potts Point, Paddington and Woollahra were not selling at fair prices. Provided they were level access then they perfectly suited the downsizing baby boomers, and to a degree some Generation X home owners, and were achieving large multiples on purchase price from 30 years ago. Nick Thompson from Ray White Double Bay added, "Apartment buyers numbers were strong but qualified buyers ready to transact weren't many. House market was still strong, particularly at the high end market $10m+". Ted Pye, Belle principal of property in Surry Hills, said, "Upgrading is strong currently. Lots of people are selling their underperforming investments and upgrading their homes". The top end performed well with a limited supply over $15m. Select owners also took advantage of the pent-up demand to capitalise on long held large family homes typically not fully occupied.
The short supply of desirable premium properties within this strong economic environment continued to drive prices up, particularly in the downsizers sector. The buyer demographic in this area can easily afford to spend too much on the perfect level large unit or home, and their eagerness fuelled this upward trend. An example of this within Paddinton was at 8/11-15 Young Street. Highly desirable for its close proximity to Oxford Street and its elegant European design, this 2 bedroom 2 bathroom 2 garage apartment had a $1.6m guide that sold closer to $2m due to spirited bidding between multiple parties.
Potts Point showed a similar downsizing pattern. An opulent 2 bedroom 2 bathroom 2 garage sub penthouse in the famed Ikon building at 81 Macleay Street shared the same panoramic harbour view, but was 30m smaller than, a unit 3 levels below purchased 18 months earlier. It sold for $900k more, at $8.2m. A 1 bed 1 bath 1 garage at 402/1A Tusculum Street in the elite Rockwall Gardens Building, with Harbour Bridge, Opera House and city views, attracted a $1.8m price tag. The 1928 art deco landmark building 'Franconia', designed by renowned architect Walter Leslie Nielsen, recently sold two units. Prime real estate at number 19 and 23, 123 Macleay Street, both 2 bedroom 1 bathroom 0 garage, went for $2.1m and $2.2m respectively.
Across to Elizabeth Bay, and an E/NE facing 2 bedroom 2 bathroom 1 garage home set over two storeys in the renowned Encore Building at the old Sebel town house. Located at 805/21 Elizabeth Bay Road, with level access close to the action, this property sold for $3.4m.
Looking ahead to the next quarter of activity
This top end of the market, with buyer sentiment high and very few distressed sales, is a very different picture than Sydney or the nation as a whole. As is always the case, the Eastern Suburbs is a high demand area that moves on its own separate trajectory. With 800,000 low fixed rates on home loans ending this year, we expected the market to be severely impacted, and inevitable financial instability to ensue as costs dramatically increased. This has not been the case, with 'distressed sales' so far stemming primarily from investment properties, accounting for a low 0.4% of sales in the north, and 0.7% in the south. Whether the predicted mortgage cliff does have an impact is yet to be seen. Though it is highly unlikely. The Eastern Suburbs is our nation's most prestige property market and attracts primarily local buyers that generally purchase without the need for a mortgage, and are therefore minimally affected by wider fluctuating financial conditions.
It is typical of a spring market to experience an increase, though August stats rose 23% on the same time last year. Nick Krasnostein from Ray White Double Bay said, "Buyers finally have a little more choice and they are aware of this. Sensibly priced properties are well received and ambitious sales are not preforming as they were 18 months ago. There is now stability in the environment providing comfort for those looking to buy". Ted Pye, Belle principal, had a similar sentiment regarding the Surry Hills area, "With about 50% more buyers compared to last quarter, it will be much more competitive. I think there will be a steady flow of stock but lots of buyers wanting to secure properties before Christmas".
So it seems to remain true, home buyer or investor, if you can afford to enter the Eastern Suburbs market there is always a solid long-term investment to be found.
Eastern Suburbs Area Specialist
David Turnbull
Get in touch with David to find out more about the Eastern Suburbs market, or make an appointment to discuss your requirements and see how we can help you get into your ideal home sooner.
Read more about David Turnbull
Free Consultation
The first step in your property journey, whether it be buying or selling, is gaining clarity on your situation.
Book a Free
Consultation
Or fill out a form