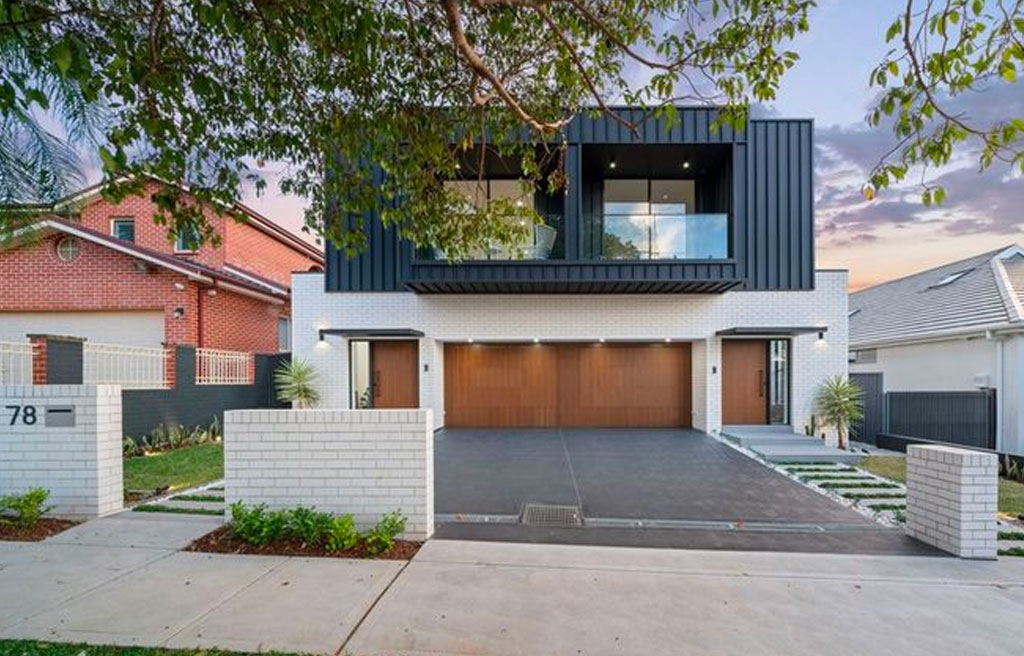 Nov 03, 2023
The spring home selling season started with some cracking results across the Harbour City, with just under 1700 auctions across Sydney in the first two weeks of the quarter. As the property market seemed to rebound strongly, home values surpassed previous price peaks reached during the last market boom, quickly recovering from the downturn, and climbing further as buyer demand outstripped the supply of homes for sale. Jack Tinworth from Cobden Hayson expanded on this, "Although conventional wisdom might imply that a threefold increase in interest rates, from 2% to 6%, would substantially restrict borrowing capacity, it appears that the perception of the rising interest rate cycle coming to an end, coupled with a notable upswing in the rental market, has prompted many buyers to re-enter the market, with a suspicion that some are receiving financial support from their parents".
With Australia's housing market currently only 1% below the previous high in April 2022, persistently increasing despite four rate rises through the early stages of the year, the uptick in seller sentiment became a key driver in the increase in sales listings as property owners decided it was a good time to sell. Sydney-wide, dwelling values were 6.2% below peak levels, up 8.8% from their January low. Sydney house median prices were at the top of the list nationally, sitting at $1.11066m compared to $777k in Melbourne and $692k in Adelaide.
Rapid increases in population and a drop in new housing continued to place strain on Sydney's rental market, with the vacancy rate dropping from 1.6% in July to 1.4% in August. Fast approaching the $1k mark for average weekly rent, it sat at $977.65 a week, by far the most expensive across the country. With not enough houses and units to cater for record migration levels, and 160k builds in the pipeline for the next 5 years falling well short of the 240k required to account for the estimated population growth, homelessness will unfortunately worsen under these conditions.
Taking a look at what performed well this quarter, downsizers, young executive couples and first home buyers led the pack. There was a noticeable presence of investors re-entering, suggesting that a broader range of market segments experienced positive outcomes. While investing in properties requiring renovation generally always offers promising opportunities with reduced competition, allowing savvy buyers to unlock hidden potential and customize their investments, this process necessitates careful planning and strategic execution to ensure a successful and profitable outcome. This quarter, inflated building costs continued to negatively impact these properties, which took extensive renovations largely off the table and made turn-key homes more attractive to the majority of buyers. Still, there were ample opportunities to be found, as Ralph Daher from Belle Property said, "Buyers will find opportunities if they are flexible with their requirements and willing to compromise on certain aspects of a property. Being open to compromise can be key to finding the right property and securing it (and also getting in touch with Hamada to represent them in this process can certainly make the journey much smoother and less stressful)".
Bayside

The Peninsula

City Fringe
Bayside
Balanced market
The market in Bayside was primarily balanced, with many buyers looking to upgrade from a unit/townhouse to a bigger, more modern home. Duplex sites performed extremely well, developers targeted non duplex sites to build luxury homes, and the high end market softened. For certain property types there were less buyers looking, which meant buyers had a better chance at securing the property for true market value or even prior to auction. As long as the right questions were asked, and buyers did not choose to ait for the market to change. Paul Caradonna from Dib Chidiac summed up the Bayside market, "Days on market remained steady. Most owners opted to sell prior to auction as opposed to running it straight to auction due to the unknown and low buyer numbers. Stock levels last quarter were still quite low. Over July/August sales were slower, picking up as the quarter progressed.
A notable sale was a home held by the same family for more than 50 years. This sizeable 3 bedroom 2 bathroom brick home at 10 Station Street in Concord was purchased as a duplex development. With over 25 registrations, its sale set a street record, going at auction for $3.5m.
A 20 year old 5 bedroom 4 bathroom premium property at 28 Landra Street in Concord West was cleverly adapted for modern living by its previous owners. Passed in at $3.6m, this generously proportioned full brick home sold post auction at a street record for $3.8m.
An architecturally redesigned and extended 4 bedroom 3 bathroom home at 513 Great Northern Road in Abbotsford garnered a suburb record for a semi detached. This modern, spacious two-storey residence with seamless indoor outdoor entertainment sold prior to auction for $3.2m.
The Peninsula
Balanced/Sellers market
The market dynamic within the peninsula were balanced but shifting in favour of sellers, as a surplus of eager buyers outweighed the limited number of available properties for sale. Stock levels were lower this quarter than three months ago through Winter, keeping the demand high and days on market at around 3 weeks, as overpriced or over guided properties continued to be snapped up. Brandon Nguyen from Bresic Whitney added this, "The majority of price points are still performing well due to low stock. For context, there are currently 0 x 2 bedroom properties up to $2m on the market on the Balmain peninsula.
A sales highlight was the spacious 3 bedroom character filled terrace at 171 Beattie Street in Balmain, recently renovated and freestanding at one side, held an auction guide of $1.8m and sold for $2.17m within a week.
An absolute waterfront apartment at the northern tip of Balmain, 7/10 Gow Street holds a prized corner position in a landmark security block next to Elkington Park and Dawn Fraser Baths. This oversized 2 bedroom 1 bathroom home, reconfigured from a three-bedroom layout to create an inviting indoor/outdoor entertainer with 180-degree views over Cockatoo Island and Balmain Sailing Club, sold for $2.2m.
With all the hallmarks of a classic terrace in a low-upkeep strata house of modern convenience, a 3 bed 3 level townhouse in a premium location at 52 Waterview Street in Balmain sold off market with no advertising for $2.2m.
Build c1860 and award winningly renovated, 75 Evans Street is one of Rozelle's Victorian Georgian treasures. Capturing panoramic city skyline views from the upper levels, and opening to a landscaped entertainer's terrace and secret garden, this 4 bedroom 3 bathroom three storey former corner store sold for near $7m.
City Fringe
Balanced Market
The city fringe market was a bit of a mixed bag this quarter, though predominantly balanced. While it seems circa $800k was seller focused, Michael White from Bresic Whitney said this about the broader market within this sector, "It feels fairly level headed, not in favour of buyers or sellers, whereas last quarter felt in favour of sellers. A couple of interested parties on most, however they aren't afraid of missing out, or feeling the need to act urgently, sitting back and waiting before completing due diligence. Clearance felt like it reached a peak in the past few months, but as some slight stock increases appear it's taking the edge off". James Cahill from Belle Property added to this market breakdown, "Part of our market delivering sellers stems from investors paying high land taxes. 1/3 of the annual rent for some of the homes we manage are being paid to land tax, and for some of our vendors this is not sustainable".
As buyer sentiment experienced a modest improvement, most properties sold before their scheduled auctions. Typically, spring brings with it a surge of property listings, what was observed was a more consistent flow of listings per week rather than an influx of properties all at once. Opportunities were found within the $3m-$4m market, as larger, rarer, grand homes were renovated or reconfigured to cater for tenants or split into multi-unit dwellings. The 2 bedroom strata market performed well, as did the $4m+ market. Studios and 1 bedroom properties were highly desirable in line with the current demand on the rental market. Joseph Fenech from Hudson McHugh added this insight, "Unlike the predominant market leader consisting of 2-bedroom, 180m2 homes, we witnessed a significant increase in the availability of 3-bedroom homes. This shift indicated a notable surge in the number of individuals or families looking to upsize their living arrangements. In addition, another noticeable development was the resurgence of investors, standing in contrast to the previous half of the year, during which investors were predominantly divesting themselves of units and apartments. This influx demonstrates a renewed enthusiasm and confidence in this particular market".
A sales highlight within the city fringe was at 11 Cross Street in Forest Lodge. One for renovators, this mostly original home ticked a lot of boxes in its current form: a generous 5.9m wide block, corner position, NE-to-rear orientation and a garage/loft at the side/back via Foss Street. It offered a range of period features intact from floorboards to fireplaces, with the sandstone facade and high chimneys adding street appeal. This classic Victorian home attracted 11 registered bidders and sold for $1.825m.
A three bedroom 2 bathroom duel level torrens title home at 1 Whiting St in Leichhardt was purchased in 2020 for $1.55m, with minimal updates since that time (new kitchen and flooring). Perfect for young families or professional couples as a downsize option with an appealing lifestyle choice in a much admired location, this three bedroom 2 bathroom home sold for $2m.
Beyond a classic facade in keeping with the vintage streetscape, 'Melrose' at 8 Albert Street in Leichhardt showcased all-new architecturally crafted interiors, open plan living, and indoor outdoor entertainment. Taking luxury to another level, this 3 bedroom light filled contemporary residence on just over 200sqm sold for $2.72m.
The standout sale by far for the quarter was "Oedenard", a 5 bedroom 3 bathroom grand family residence, and the centrepiece of three stunning Federation homes constructed by Patrick O'Reilley in 1895. Situated at 7 Arcadia Road, arguably Glebe's finest tree lined boulevard, this comprehensively renovated high end property was owned by the one family for many decades. Setting the record for Arcadia Road, owner occupiers from the Northern Beaches became the new residents of this prestigious home for over $6m.
The Inner West – Looking ahead to the last quarter of 2023
In a simple matter of demand versus supply, property prices will likely reach new highs next year, predicted to rise 7% this year and another 5% next by Commonwealth Bank chief economist Stephen Halmarick. With too few new residences being built to cater for the post-COVID surge back in net migration, and despite mortgage payments as share of income being likely to increase, the market is under pressure. While the pace of price gains picked up speed last month, and auction clearance rates have been strong, affordability challenges could yet put more pressure on household budgets, limiting future growth. Jack Tinworth from Cobden Hayson said, "Tight supply levels continue to be the primary driving force behind the sustained strength in prices, as there was limited news of properties entering the market, given there's only a few weeks remaining to run an Auction campaign before getting to close to Christmas, it is likely that the scarcity of supply will persist until year's end".
Sydney as a whole may continue to experience these low levels of stock, though within the Inner West these levels are higher than three months ago, indicating a potentially busy year end and creating an elevated sentiment for the rest of spring. While the market is in a balanced state at quarters end, it is clear that there are more buyers than sellers. This suggests that there is competition among buyers, which could lead to favourable conditions for sellers. James Cahill from Belle Property said, "Looking at our pipeline I'd suggest it is going to be a strong finish to 2023 as the 96 days left until Christmas. We have some great stock coming up from Studios to beautifully renovated family homes".
Sydney Inner West Area Specialist
Hamada Alameddine
Get in touch with Hamada to find out more about the Sydney Inner West property market, or make an appointment to discuss your requirements and see how we can help you get into your ideal home sooner.
Read more about Hamada Alameddine
Free Consultation
The first step in your property journey, whether it be buying or selling, is gaining clarity on your situation.
Book a Free
Consultation
Or fill out a form