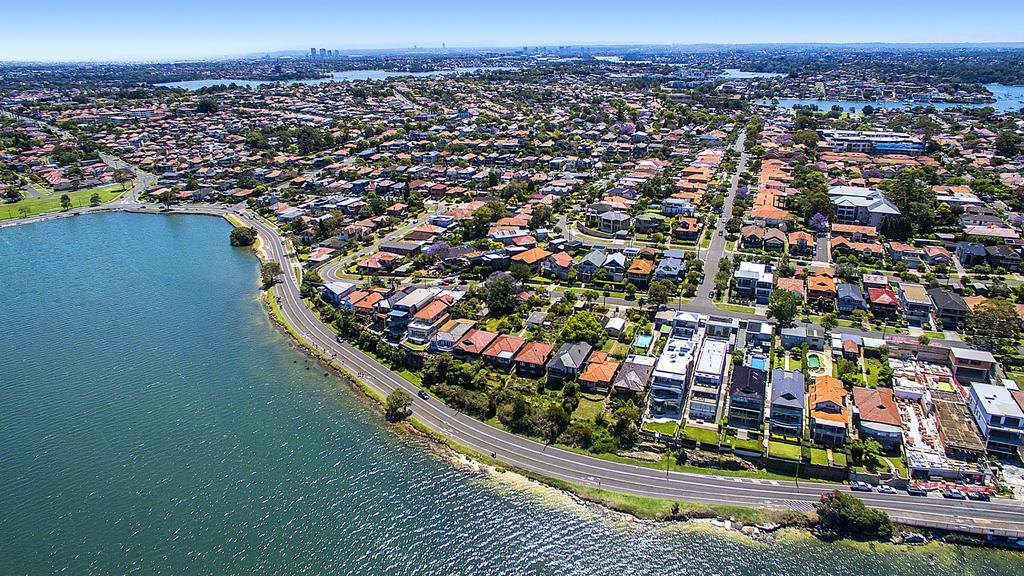 Jan 29, 2023
The NSW property market, like much of the country, has been quite the rollercoaster ride of late. Last year's record low interest rates fuelled extreme buyer demand and an unprecedented dizzying pace of home price growth. The never-ending lockdowns saw hoards flee the city in favour of coastal or country lifestyle living. But the reintroduction of rising interest rates this year brought about a dramatic rebalance, tipping the scales in the opposite direction. As buyers held out for the cash rate to stabilize, Sydney prices fell nine months in a row after peaking in February, falling 6.44% by November.
As the year progressed, life largely returned back to normal post pandemic, and buying a home close to the CBD was back on the wish list for many. Though rising inflation and interest rates impacted buyers budgets, causing consumer confidence to take a major hit. The nation's cash rate hiked up eight times over the past twelve months from a historic low of 0.1% to the current ten year high of 3.1%. As maximum borrowing capacities reduced by close to 30%, buyers were forced to rethink their investment choices.
This reduced affordability meant buyers no longer had the capacity to pay the prices they did before the interest rate increases, translating to a renewed demand for comparatively cheaper properties. The Inner West delivered, as this quarter the cheapest suburb falling within 10 kilometres of the Harbour City's centre was none other than Inner West's Sydenham, where the median house price sat at $1.335 million. For units, Canterbury was the cheapest, with a median unit price at $650k. Prices in these more affordable areas will likely continue to perform well as further interest rate increases impact mortgages and affordability.
As always, A-grade properties were largely immune to the fallout, continuing to outperform the rest of the market with buyers less sensitive to external factors such as interest rates. Additionally, renovated properties ready for immediate occupancy also performed well, as buyers paid premium to avoid the inconvenience and time constrictions on increased building and labour costs. Michael White from Bresic Whitney backed up this sentiment, "Premium end of market did well all year, as did the renovated larger family homes. With the advent of the FNB stamp duty the under $1.5m also saw a late surge".
Economic concerns weighed heavily on the minds of potential buyers and sellers as the nation as a whole faced an affordable housing crisis with no clear end. Under these uncertain circumstances all parties opted to hold onto their property or deposit in favour of weathering the cost-of-living storm. NSW property sales crashed by 38% in the year to November, with October proving the worst month for property buying activity since May. As Jack Tinworth from Cobden Hayson said, "The property market typically slowed down toward the end of the year as both buyers and sellers prepared for the holiday season. There is very little new inventory coming onto the market at this time, so buyers are taking a break and plan to return to the market when more properties become available in the new year". The hope is that calmer times are on their way, with Brandon Nguyen Bresic Whitney stating, "While stock levels were down 30-50% throughout Spring, sentiment has improved as rates have shown signs of steadying".
Lower Inner West

The Bay Area

City Fringe
Lower Inner West
Buyers market
As the market in the Lower Inner West slowed toward the close of the year in preparation for January 2023, $2m+ homes still saw high demand. Properties that were initially over price guided by agents, or sold by out of area agents, provided opportunities to buy well.
Sales continued to exceed expectations, a property at 3/42 Grove Street, Lilyfield, had a price guide of $1.9m and garnered an impressive sale price of $2.38m. Similarly, 25 Cove Street in Birchgrove was given the guide of $2m, and sold well above for $2.35m.
The Bay Area
Balanced Market
As we bring the 2022 selling window to a close, November delivered yet another month of adjusting market conditions that impacted buyer and seller behaviour. In most cases sellers were adjusting their expectations to match buyer demand in order to lock in a sale. However, it has become increasingly evident that buyers are seeing improved value which we hope will continue as we enter the 2023 selling season.
A 3-bedroom 2 bathroom apartment with incredible views at 3/8 Gow Street in Balmain sold off market for near $4.7m. The sales highlight came in the form of a 5-bedroom 3 bathroom landmark Birchgrove terrace on 505sqm land. Located on 8 Rose Street, this stunner sold for a premium price tag above $9.1m.
City Fringe
Balanced Market
While the City Fringe was predominantly a balanced market, the breakdown showed varied results. The a-grade homes were very much a sellers market, studio and one bedroom apartments were the opposite end of the spectrum as a buyers market, with renovated, unrenovated and 2-3 bedder apartments all falling under the balanced banner. Stock levels through this quarter were tighter than anticipated, and clearance rates rose slightly from last quarter. Apartment buildings with a history of remedial works and homes on busier streets were trading at a discount.
The standout sale in the City Fringe area was at 48 Linthorpe Street in Newtown, with a price tag of $2,325m. A home placed on a block size of only 82sqm, 49 Forbes Street in Newtown sold for $2.15m. Another notable sale was a 2-bedroom Surry Hills property, 304/148 Goulburn St, an off-market sale at $1.775m.
The Inner West – Looking ahead to the first quarter of 2023
Looking forward to the next quarter, Jack Tinworth from Cobden Hayson had this to offer, "Many buyers are looking forward to seeing new properties on the market in the new year, after taking a break from their property search during the holiday season. We may see renewed interest from buyers in the early part of the year, as they look to secure a new home and start the year off in a new property. It is possible that this renewed energy in the market could lead to increased activity and more sales in the early part of the year". Adrian Tsavalas from Adrian William Real Estate believes the upper end of the market will continue to flourish, saying, "The well-heeled are still quite bold when it comes to their lifestyle choices".
Transitioning into the new year will be a lot about mitigating buyers increased weariness of their future expenses and potential holding cost increases. Michael White from Bresic Whitney gave his overview of the quarter ahead, "We'll experience six more months of murky waters and hesitancy, of people starting to wrap their heads around a 5-6% variable climate and their affordability. Lack of supply in both the buying and rental market will keep some stabilisation if employment remains comfortable. Avoid the inconvenience and time constrictions on increased building and labour costs".
The government is doing its part to support the affordability crisis by implementing a first home buyers property tax scheme in the new year. Under the legislation, buyers will be able to choose between paying a land tax rather than costly stamp duty for properties under $1.5m. For the purchase of vacant land intended for the construction of a first home, the price cap will be up to $800,000. Fingers crossed this provides a truly beneficial avenue for first home buyers to enter the market.
Sydney Inner West Area Specialist
Hamada Alameddine
Get in touch with Hamada to find out more about the Sydney Inner West property market, or make an appointment to discuss your requirements and see how we can help you get into your ideal home sooner.
Read more about Hamada Alameddine
Free Consultation
The first step in your property journey, whether it be buying or selling, is gaining clarity on your situation.
Book a Free
Consultation
Or fill out a form