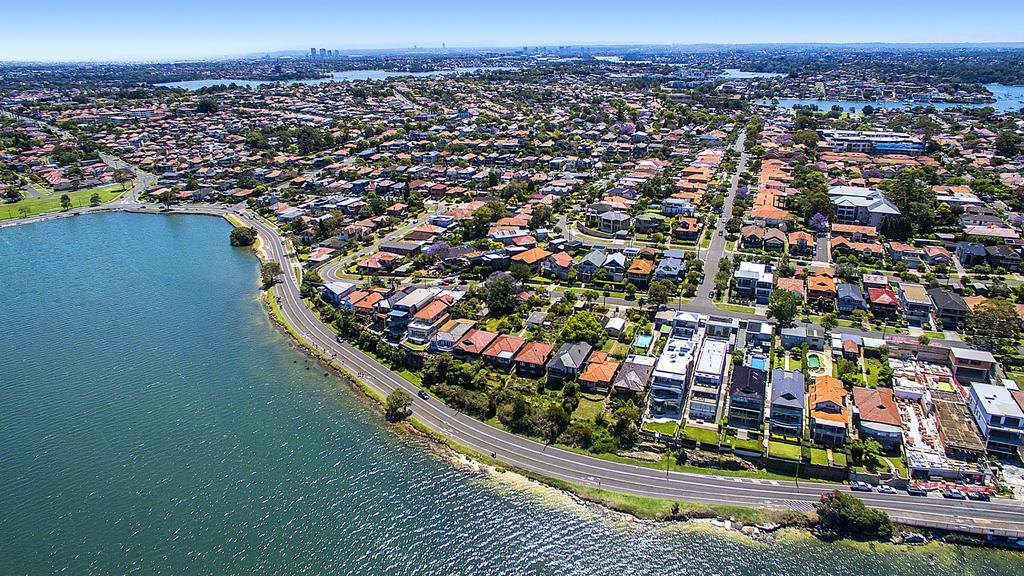 Jul 21, 2022
Another turbulent quarter has passed, with the property market seemingly at the mercy of the RBA. As it began to front load rate hikes, the tone and stance throughout the market went through a belt tightening of its own. Though context is key, as price gains throughout the 2021 bull market could not be sustained long term regardless. After Sydney property prices surged by up to 25% during this period of record low interest rates, it was a natural expectation to see a contraction in property prices on the back of the reintroduction of interest rate rises. Sydney's average home prices topped the national statistics at a decline of 1% in May.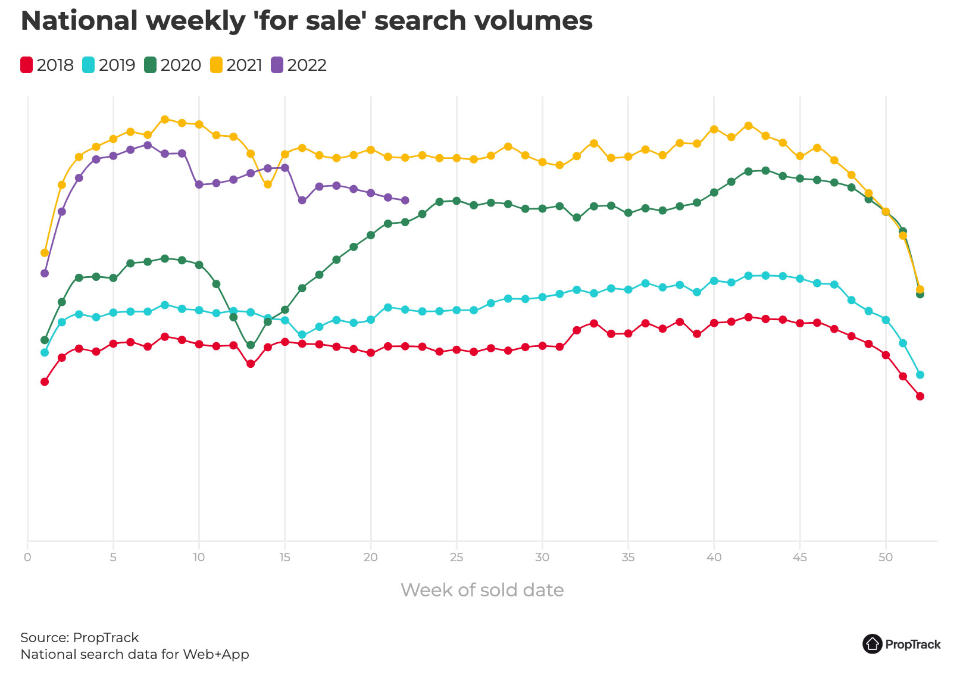 As borrowing capabilities greatly reduced through interest rate bumps, spending was impacted and offers lowered, forcing vendors to reduce prices in order to secure deals. Vendor discounting was driven upward from 2.9% in September-November 2021 to a current level of 3.3%. Adrian Tsavalas from Adrian William Real Estate stated, "Buyers were fearful of rising interest rates and many factored future market losses into their offers. The uncertainty caused vendors to hold off listing their properties and therefore kept stock levels relatively tight". Sales volume dropped by 26% in May this year, compared to the same month last year, while the median days on market rose to 28, up from 20 days late last year.
Consumer confidence has taken a massive hit. Michael White from Bresic Whitney stated, "The same buyers attitude has been around for the past 3 months, i.e. I don't want to overpay as I feel there will be more pressure on the market over the coming 6 months as interest rates rise. Whereas 6 months ago the banks were yet to reduce their borrowing power so it felt more comfortable". Brandon Nguyen from Bresic Whitney reflected this sentiment towards the changing market, "Whilst this was a quieter quarter, and the year looks to be a more cyclical market, buyers with strong motivation continued to transact. Others decided to sit on the sidelines and wait for the spring market, which we feel should bring more stock to the market".
Despite the uncertainty, less buyer competition and dropping prices resulted in a flip from the strong sellers market of 2021 to a buyers market in most areas. David Eastway from Hudson McHugh offered this insight, "Whenever there is a dip in the market it's the right time to buy. The last dip was 2018/2019 with the royal commission. The unfortunate thing about upsizing in a falling market is this; if you own a unit or small home that is compromised you may have lost 15-20% in value in the drop. If you are trying to upsize to a larger and more premium home, that house may hold its value better so may have only dropped 5%. So the gap gets bigger, making it harder to upsize. You can try to time the market (impossible) and sell, wait 6-12 months in the hope that it continues to fall, then buy back in. That's where you can upsize with ease. Though many vendors do not like the risk this presents".
For those whose financial capacity allowed them to take advantage of the benefits of upgrading during a downturn, who were able to overcome the growing pressure on budgets and restrictions through inflation, trade shortages and the like, there were valuable wins to be had. Matt Hayson from Cobden Hayson also encouraged investment through this period, "We are currently advising our clients to look for properties with some size that require work, as buyers are shying away from these opportunities or being overly aggressive with their price feedback. Therefore, we are seeing good opportunity for these properties, particularly if they have good foundations such as the street, potential, parking, aspect or land area. You just need to be willing to do some work. Our advice is to pause, live in the property, let this inflation period blow past and then start to do work in a year or two".
Lower Inner West

The Bay Area

City Fringe
Lower Inner West
Buyers market
The Lower Inner West balanced out markedly compared to the first quarter, and quality homes continued to sell well. Buyers were very sensitive to perceived value, and homes with a guide price point that represented market value were getting left behind. New-builds or newly renovated properties were marketed at premium prices due to the increase in constructions costs, which deterred buyers away from plans to renovate or build homes.
A key sale that exceeded the suburb record for a duplex home presented itself at 22A Wellington Road, Earlwood. Trading for $2.4m in October 2020, the sale price increased to an impressive $2.715m.
The Peninsular
Buyers Market
The market within the Inner West Peninsular continued to shift gears as downward pressure on prices became apparent across the majority of price points. That said, quality homes in sought-after streets, with optimal layout or offering something unique still drew solid demand and more than respectable prices. Buyers leaned towards 'turn-key' opportunities as rising building costs weighed heavily on decisions. With a market now largely in favour of buyers, sellers had to be sharp with their price expectations or face torrid sales experiences. High end options like waterfronts, family homes, and even the one bedroom market sold in a manner that suggested that there is still growth in these sectors for the year ahead.
The sales highlights came in the form of two Balmain properties, with buyers as local families re-investing in their area, A 4-bedroom, 3 bathroom, family home with pool, at 23 Lawson Street listed for $4m sold prior to auction for $4.445m. A similarly sized 4-bedroom, 2 bathroom, family home with pool, at 14 Clayton Street with a buyers guide of $4.25m, sold prior to auction for an undisclosed price around $5m.
The Bay Area
Balanced Market
The Bay Area experienced a reduction of activity across the board since the last quarter, with increased caution from both buyers and sellers. This newly developed balanced market was however flooded with buyers fear of overpaying which was only alleviated when there was competition from another buyer. Anthony Picasso at DibChidiac said, "With interest rates rising every month we expected to see lower stock levels as buyers continue to wait for another 3-6 months to monitor what's happening". Family homes and assets north of $2.5-$3m retained a strong demand, while sub $2m terraces were hit the hardest. The best buyer opportunities were found in development sites, knock down rebuilds, and 2-3 bedroom apartments.
Noteworthy sales were still made, as seen at 10 Dening Street, Drummoyne. This property was only purchased 18 months prior to sale for $1.8m, and sold in identical condition at auction with 10+ registered bidders for $2.8m. A 7 year old duplex at 6 Tennyson Road, Concord, sold for $2.85m, while 13 McGrath Avenue, Five Dock, was sold in May 2021 for $2.78m and reached a purchase price of $3.325m 13 months later. Another property at 24a Batty Street, Rozelle, which was purchased 2½ years ago in identical condition for $2.3m, sold in 10 days with strong competition for $3.3m.
City Fringe
Buyers Market
With a clearance rate circa 50% and increased days on market, the Inner West City Fringe has turned to being buyer focused for the first time in 2 years. Deals continued to be made via realistic sellers willing to lower their price expectations from last year's levels. Premium stock continued to perform well throughout this sector, as well renovated homes with good aspects, parking, and position held their value through the market downturn. 2-bedroom homes in Newtown, Camperdown and Erskineville presented excellent investment opportunities. Anything compromised struggled to sell as properties had to tick 9/10 boxes to meet buyer demand.
Notable sales included a 2-bedroom house that was passed in at auction as there were no buyers in attendance. It was placed for sale and sold 2 weeks later for a further $275,000 over its previous highest offer, a great result at $1.875m. A property at 61 Cardigan Street, Stanmore, that sold last year before renovation for $1.705m reached a purchase price of $2.31m, while a 3-bedroom townhouse at 4 Cotter Lane, Glebe, sold for $2.5m. The standout sale based on specifications and market conditions was 256 Flood Street, Leichhardt, which defied market trends to reach $2.7m.
The Inner West – Looking ahead to the second half of 2022
Depending on the speed and magnitude at which the RBA continues to raise the cash rate, estimated at 2.1% this year, housing prices could contract significantly. Current industry predictions indicate a fall of 11% and 18% by the close of 2022 and 2023 respectively. As for the next quarter, traditionally it presents a quietening as winter takes hold. As David Eastaway from Hudson McHugh said, "Winter is always quiet. Stock levels are lower in rentals and sales. People tend to hibernate, except for the past 2 years with COVID. We will see a return to the usual trends with more stock heading into the warmer months".
Matt Hayson from Cobden Hayson gives his forward view, "Buyers will fall further into a winter malaise. Rates will increase, the narrative in the media will get darker, CoreLogic will report of quickening price declines across Sydney and this will negatively impact buyer sentiment. Moreover, quality listings coming to market are limited and this will almost ensure buyer excitement levels will be at an all-time low. Maybe we'll see a shake up with an increase in property later in the year but by that stage we'll be working in a higher cash rate environment that may negate any positivity. We expect the year to be a tough one for sellers and opportunities for seasoned buyers will increase".
Though the pendulum does appear to have firmly swung in favour of the buyer, this will not be an easy time for either party. As a result, many buyers will hold off in the hope of a better deal. This 'watch and wait' pattern has gained momentum in line with rising interest rates reducing buyers borrowing capacity. With the booming property prices of the bull market behind us, home owners will increasingly hold onto their properties in the hopes of market recovery, which will present a strong risk to buyers of limited choice in the coming months. Success in this current market requires a focus on the asset, not the market. In having a clear understanding of your non-negotiables and a structured buying strategy. While we are mindful of the changing conditions and effects on buyers, our recommendation to clients is that if a property has got as many of the non-negotiables as you would like, and is priced within a budget you are comfortable to pay, then it will always be the perfect time to execute regardless of what's going on in the market.
Sydney Inner West Area Specialist
Hamada Alameddine
Get in touch with Hamada to find out more about the Sydney Inner West property market, or make an appointment to discuss your requirements and see how we can help you get into your ideal home sooner.
Read more about Hamada Alameddine
Free Consultation
The first step in your property journey, whether it be buying or selling, is gaining clarity on your situation.
Book a Free
Consultation
Or fill out a form