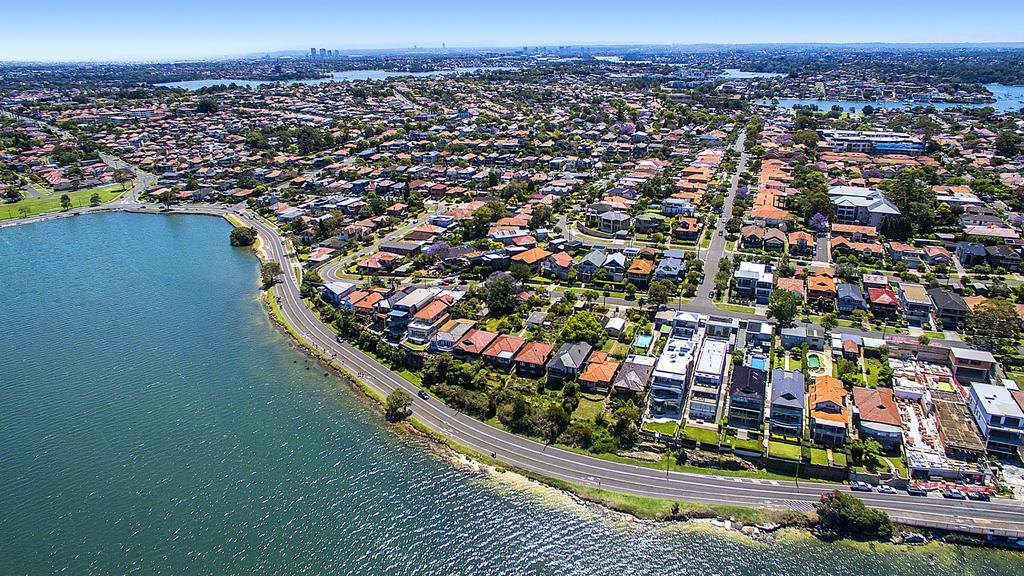 Apr 13, 2023
This quarter has been quite the eye-opener within the Sydney real estate market, with a major shift in buyer sentiment. Buyers outweigh sellers dramatically, as people weren't selling while rates were on the move and budgets were critically impacted. Those that chose to sell faced the difficulty of buying back into the same market where there was no stock. On the back of all of this, a rental crisis developed the likes of which we have not seen before.
Sub $1.5m in the Inner West went completely crazy. The First Home Buyers Scheme introduced by the government whereby first home buyers under the value of $1.5m don't have to pay stamp duty up front, instead paying a yearly tax at a much lower rate, was a game changer. This became a massive incentive for buyers that weren't necessarily ready financially to up their timeline. This presented an opportunity for vendors, and in the Inner West there were easily 20 houses that sold for $1.5m on the nose that were valued at between $1.3m-$1.4m. With the change of government confirming that this stamp duty rebate will be abolished, if these buyers decide to sell in the next year or two they will likely be in a lot of pain as their properties drop $100k.
Then there is the inevitable impact of interest rates. Homeowners with mortgages taken on within the last 7-8 years, bar the past 6-12 months, have never before experienced rates above 1.5-2%. The past two years we entered a phase where buyers borrowed beyond their capacity to enter a booming market at a 2% rate. They will soon face 5-7% mortgage rates. With close to $400b worth of fixed rates coming off this year, people are going to start hurting.
So many indicators point towards prices coming back, with so much mortgage stress and general financial upheaval, but it strangely has not translated. People have been waiting for a price dive that has never come, and it now appears that the opposite has begun to occur. Based on 600-700 properties selling across NSW, clearance rates for the past few weeks have been circa 70%. Houses are selling well above their price guides and reserves, properties are selling at or before auction, and first open homes are attracting 30-40 groups waiting to get through. Buyers have adjusted their mindset to suit the conditions. Those that were buying $3m homes previously were now purchasing $2.5m homes, and those that were buying $2.5m were now acquiring $2m homes.
The Inner West has gentrified, with its working-class population getting younger and rising earning capacities as it grows as a highly desirable location. With the current market primarily consisting of the $1.5m buyers taking advantage of the current government subsidy, and the $2.5m+ premium market largely unaffected by financial market fluctuations, the area remains strong. Joseph Karam from Cobden Hayson added, "Inner West has always been the area of opportunity, with Dulwich Hill, Hurlstone Park and Earlwood particularly showing great value at the moment. There is definitely a boost of confidence and this is evident through our inspection numbers, auction registrations, pre-auction offers and overall end results".
While a pullback in homes for sale definitely created conditions for low stock levels and increased competition, buyer concern about further rates hikes and cuts to borrowing power injected an unexpected sense of urgency that saw prices soar well above their guide. Before this quarter there was great trepidation surrounding spending, suddenly in a complete about-face buyers were snapping up whatever they could get their hands on. FOMO may have been an intense driving force through the Covid property boom, but held zero influence over the market as recently as last quarter. This quarter it was definitely back, in a massive change that in no way fit the broader financial climate.
Lower Inner West

The Bay Area

City Fringe
Lower Inner West
Balanced market
The Lower Inner West was extremely competitive this quarter. Situated on the outer edges of the region, so those who cannot afford the Inner West proper drift towards this area to find more value for their money. The market breakdown was overall balanced, with 10% buyer favoured and 30% vendor favoured. Adrian Tsavalas from Adrian William Real Estate offered his quarterly roundup, "The buyer pool in Q1 of 2023 was far more confident than it was in Q3 & Q4 in 2022. Our stock levels remained consistent, and clearance rates were considerably higher than they were last year. Buyers were more confident than they were late last year, with one eye on interest rates and one eye on the market".
The best performing sector was 2 bedroom houses between $1.2m – $1.5m, driven by first home buyers taking advantage of the new stamp duty concession. Renovated, turn-key, high quality homes were still very sought-after, while unrenovated properties on busier streets were heavily discounted and offered good buying opportunities.
In a new suburb record for a townhouse, 4/1 Pemell Lane in Newtown sold at auction with three bidders for $1.923m. Another sales highlight was at 16 Richard Avenue in Earlwood, in high demand at auction with 10 bidders, achieving the sales price of $1.87m.
The Bay Area
Balanced market
As always, the real estate market within The Bay Area was on fire. Increasingly a drawcard to people coming from the east, this market consists of upper market buyers unaffected by market fluctuations or financial climate. Brandon Nguyen, Bresic Whitney Real Estate, said, "Sub $3m performed well. In our local market of Balmain, $3-4m held the most stock so buyers saw this as a good opportunity to upsize. Sub $1.5m, with the stamp duty reform, saw some open homes with 10-100+ groups". Opportunities remained where properties have been overpriced/over-guided by agents and had low initial interest.
Notable sales included a beautiful piece of Balmain history at 33 Stephen Street. This circa 1872 sandstone cottage, perfectly positioned between the waterfront and Darling Street's village scenes, went to auction with four bidders and sold for $2.82m. Another stunning property, the quintessential Victorian terrace with an end-of-the-Peninsular setting and Sydney Harbour Bridge views, 1 Weston Street in Balmain East had 5 bidders at auction and sold for $3.1m.
City Fringe
Sellers Market
There was confidence in spending within the City Fringe despite the ongoing rate rises, as buyers became more comfortable around borrowing. A sellers market, the current lack of stock generated competition amongst buyers with vendors holding the power. Simone Azzi from Belle Property said, "A lack of good quality stock on the market kept prices stable, and in some cases strong. Traditionally at this time of year we would be carrying maybe 20% more stock in comparison. Clearance rates remained stable for my team and I, with days on the market up slightly at around 27". David Eastway from Hudson McHugh Real Estate added, "The market definitely saw some changes over the last quarter. Leichhardt specifically has seen roughly 20-30% less listings than this time last year. This means that each home that's placed on the market is seeing strong competition which has led to clearance rates rising".
Like the Inner West as a whole, first home buyers dominated the market and were hungry for 2 bedroom houses/townhouses. With high rent and incredibly low vacancy rates at the moment, investors came back strongly. Families are always looking to upsize, and this quarter their preference was fully renovated homes, given the very high costs of construction we have seen only further increase post pandemic. Because of these costs, golden opportunities lay in unrenovated homes for those buyers with trade or building contacts.
A few sales highlights for the area were a property at 122 Hawthorne Parade, Haberfield, selling prior to auction with a $4.095m price tag, while 76 Catherine Street, Leichhardt garnered $3.3m. Another notable sale was a home at 75 Rofe street, Leichhardt, promptly listed after a brief conversation around the new incentives. The property was launched off market, with 8 buyers brought through within 24 hours, and sold the following Monday. Prior to the First Home Owners Scheme the property was valued at $1.4m, it sold for $1.5m. Another area highlight was a premium two bed, one bathroom, one carport home with all the "P's" – Parking, position and parcel. The sale price was in line with the peak of the market.
The Inner West – Looking ahead to the second quarter of 2023
In this unusual climate with imminent changes in interest rates and fixed rates still to come, only time will tell which way the market will unfold. Whether or not the impact of buyers affordability and mortgage stress results in people coming to market and selling quickly to clear their debt. Added to this, the predicted influx of approximately 100k people coming back into the country within the next two years, creating housing shortages both in rentals and for purchase. With so much hesitation surrounding the market, confidence has come back. We've already got more buyers than sellers, as this selling pool of properties becomes even less diluted we will see FOMO worsen once again. In the meantime, the market will likely continue tracking as it is on the back of low stock levels keeping prices up.
Sydney Inner West Area Specialist
Hamada Alameddine
Get in touch with Hamada to find out more about the Sydney Inner West property market, or make an appointment to discuss your requirements and see how we can help you get into your ideal home sooner.
Read more about Hamada Alameddine
Free Consultation
The first step in your property journey, whether it be buying or selling, is gaining clarity on your situation.
Book a Free
Consultation
Or fill out a form