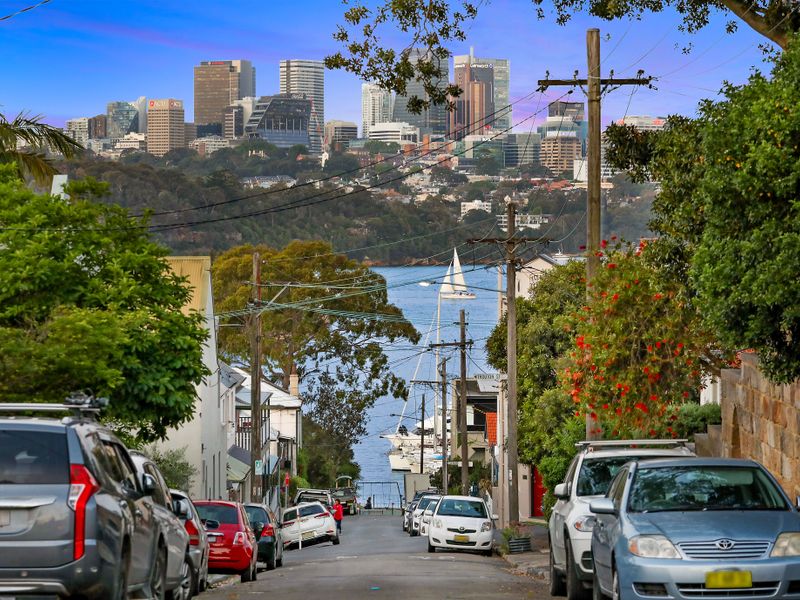 Mar 03, 2021
Summer has come and gone and there's been no slowing the rise in record high prices. On the back of record low interest rates, a massive buyer pool, and not enough stock to keep up with demand, we have seen the market here in the inner west really kick on post-Christmas. Who would have thought 12 months ago we'd be having a conversation about how the property market is firing on all cylinders?
Domain reported that Sydney's median house price reached a whopping $1,211,488 after surging 4.8 per cent during the December quarter, reaching a record high and outstripping pre-COVID-19 prices by nearly $50,000..
Guides getting raised as campaigns go on and reserves getting absolutely pummelled on auction day have really got a lot of people struggling to get into the market. I have been advising my clients on how the market is moving on a weekly basis, as being extremely diligent on the ground is the only way to track what prices are really doing.
I'm starting to see more vendors bringing their homes to market with slightly more choice for buyers. Unfortunately, this is nowhere near sufficient to stave off competition and stop prices rising.
I can't stress enough the importance of agent relationships at a time like now. Yes, most buyers get off-market alerts like a buyers' agent does, but how many properties are you going through when photos are being taken, or when the home is being prepped for a campaign ? With real-time knowledge of the market and not trying to bargain hunt, we are buying homes before they reach the crowds, with strong offers and not going off "guides".
Auction clearance rates look to have rebounded, after dropping to a 15-year low following a six-week ban on public auctions at the onset of the pandemic. There is , no sign of slowing just yet. Most Agents I speak with also say there are definitely more buyers than sellers, with reno and knockdowns seeing huge demand. For example, deceased estate 2 Harney St Marrickville, sold by Adrian William, had 33 buyers registered. The 341-square-metre block was on the market from the opening bid of $1.4 million, which was bang on the reserve price. The estate sold under the hammer for $1.73 million, $330,000 above reserve.
I'm also seeing a lot more investors coming back to the market on the back of cheap money and yields looking more enticing, although it's tough competing with primary residence buyers. The sheer number of buyers is showing that competition is intense, so it is not surprising the opening bid at most auctions is on or near the reserve.
Rhonda Yim of BresicWhitney Glebe just sold a three-bedroom Camperdown townhouse that failed to sell amid last year's buyer uncertainty . Last month it sold for $1.8 million at auction, smashing its reserve by $150,000 as well as its 2020 asking price. Bidding opened at $1.6 million, quickly passing both its price guide of $1.57 – $1.63 million and last year's asking price.
Even the high-end market is doing well, with 38 Nicholson Street, Balmain East selling for over $7million. A three-bedroom house at 7 Finlays Avenue, Earlwood, bought for $1.25 million in October 2020, sold under the hammer in late February for $1.745 million. It also smashed its reserve by $345,000.
A 2 bed 1 bath 1 car on 6 Albert Street, Leichhardt sold by James Price of Hudson McHugh outdid all expectations, by selling for 1.525m. 95 Trafalgar Street, Annandale was off-market for just one day, then came to market with a guide of 1.35, throughout the campaign to be bought for $1.75m.
This hot competition is seeing many buyers knocked out of contention without even having time to bid. Walking away disheartened, prospective buyers are left looking at another stressful home campaign to try get into a market that is getting further and further away from them.
Talk to a professional buyers agent about how we can help you find your ideal property in this competitive market.
Inner West Area Specialist
Hamada Alameddine
Get in touch with Julio & Hamada to find out more about the Inner West market, or make an appointment to discuss your requirements and see how we can help you get into your ideal home sooner.
Read more about Hamada Alameddine
Free Consultation
The first step in your property journey, whether it be buying or selling, is gaining clarity on your situation.
Book a Free
Consultation
Or fill out a form