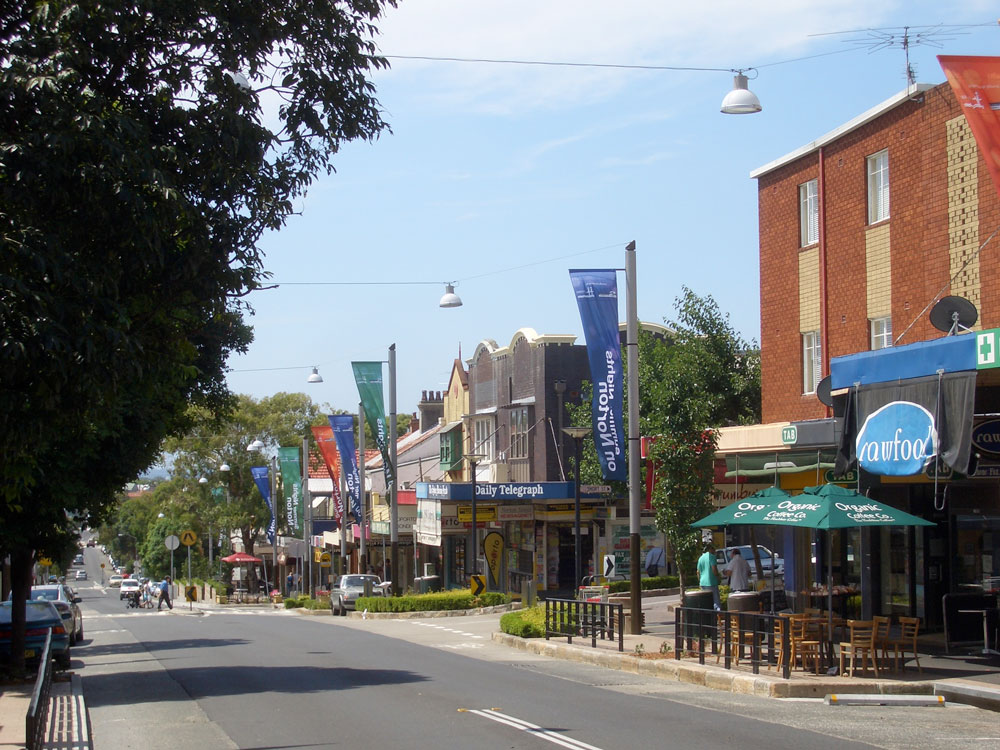 Feb 22, 2022
2021 was a year punctuated with Coronavirus-shaped curveballs, and the longest lockdown on record. Somehow, amongst it all, the property market thrived. The macro conditions favoured the bold, as the lowest interest rates in history, minimal regulatory intervention, low unemployment, and soaring consumer confidence, saw the challenges of the virus inexplicably take a back seat. Thus began the most aggressive buying conditions this market has ever experienced.
January and February began with a bang. It is a special market indeed that allows you to buy and sell within a year and make a 25% financial gain. Buyers had to be quick, as properties were sold within days of going on market for well above the suggested price guide. One of the most difficult elements to navigate was the pervasive tone of disappointment and frustration from buyers unable to break into the market. Agents bore the brunt of this high emotion, as well as the pressure from sellers for higher sale prices.
Oscillating between lockdowns, confirmation came that looking at property was an approved activity. As Chad Egan from Cobden Hayson said, "We saw one of the highest growth rates of property in NSW that no one could have predicted, whilst also enduring four months of lockdown". This was the pinnacle of the property bull market, as both buyers and sellers came out at a frenetic pace. Agents were juggling a high level of one-on-one inspections with online auctions, processing and finalizing sales while the vast majority of society remained behind closed doors.
The demand skyrocketed, and standard four week auction campaigns were reduced down to two week selling cycles, averaging seven buyers per auction. Matthew Hayson from Cobden Hayson explains more, "We topped the market for the year with 48 registered buyers for one auction in Ashfield, and that's the type of data we may only see once every 10 years. Through the lockdowns we also averaged an increase of 16% above the reserve which was being set by sellers. Price growth was rocketing up between 3-5% per month". "It was time for most people to cash in and make a move irrespective of current position. Some re-sales we had one year on made up to 40%", said Michael White, Bresic Whitney.
When Sydney finally came out of months of lockdown the sense of urgency had come out of the market, with discussion of interest rates inevitably returning to previous levels, asset values at an all-time high, a flooding of available listings, and a generalized buyer fatigue. November reflected this, with the lowest increase in growth for the year, at a modest 0.9%.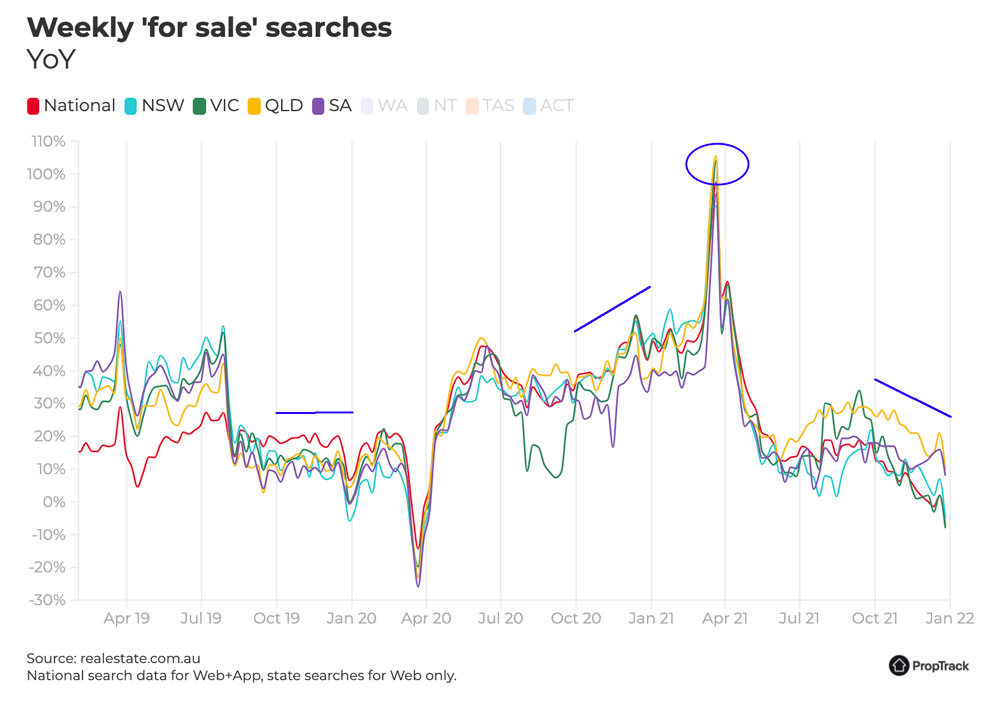 Demand in the Inner West of Sydney has come off its all-time high for many of the reasons that we have highlighted, but it has been a very long 12 months. It may be more balanced across the board than before, but sellers generally still seem to have a slight advantage.
Now is the perfect time to engage with BuyerX and plan a strategy for your next move, to avoid rushing into a decision under pressure when opportunities next arise.
Below is an overview of the major markets in Sydney's Inner West, with apologies to some of the fringe areas which are not featured below (please get in touch for my assessment of these markets if you are interested).
Lower Inner West

The Bay Area

City Fringe
Lower Inner West
Marrickville, Dulwich Hill, Lilyfield
What we experienced in 2021 was an imbalance of supply and demand, each time we entered in to a lock-down, it spooked sellers and took a considerable amount of stock off the market. As we enter 2022, a back log of homes have hit the market, diluting the buyer pool. This has created a balanced market where A grade homes are still hotly contested and for the rest of the market, buyers are being drawn to value.
Lower Inner West
Seller's market
With an average age of 20-39 years old, 65% of the population single with 53% owning their own property, Marrickville is an endearing melting pot, an ever changing canvas, of cultures, communities and opportunity. The average visits per property sat at 792, compared with the NSW average of 1,450 visits per property. The median property price rose from $1.575m in July to $1.820m by December, with a compound growth rate over five years of 6.7%. Achieving the suburb price record for attached two bedroom house, this property at 57 Victoria Road, sold prior to auction for $2.11m. Another highlight was the highest price for a two bedroom sale at 43b England Avenue, at $2.445m.
Dulwich Hill shares an almost identical demographic, along with the same depth in diversity and character, with a funky, relaxed, coming into its own vibe. The average demand market saw 820 visits per property, and the median property price is trending upward from $1.830m in July to $1.9575m by December, with a compound growth rate of 7.1% over five years. Record prices were seen across the board, with a two bedroom house at 35 Pigott Street sold at auction for $2.271m, and a suburb record of $4.075m for a property at 129 Dennison Road.
The quiet fringe dweller to these thriving neighbourhoods, Lilyfield's working-class roots are reflected in its urban streets lined with historical cottages. With a higher age demographic at an average between 40 to 59, 63% of this predominantly single population are home owners. Generations of families have held on tight to their homes, though in recent times there has been an influx of young families, professionals and mature-aged couples looking to downsize. Within arms reach of Sydney's university corridor, more and more students are starting to call Lilyfield home. This high demand market saw an average of 2,157 visits per property, with housing prices rising from the median of $2m in July to $2.4m by December, with a compound growth rate over five years of 8.6%. The highest semi sale in Lilyfield was reached by 38a White Street, at $3.75m, while a three bedder at 329 Catherine Street was sold at auction for $2.320m on behalf of Australian artist Jenny Orchard, $470,000 above its reserve price.
The Bay Area
Balanced Market
A challenging 12 month period that nobody could have predicted, and four months of lockdowns, still did not prevent this area from seeing one of the highest growth rates of property in NSW. As was the case across the board, the frenzy left the market as Christmas approached, with buyer fatigue, an overload of stock, and the after effects of a very long year, played their part.
The Bay Area
Seller's market.
With Sydney Harbour as its backdrop, and situated a mere 6km from the CBD, Drummoyne is all about the lifestyle. Popular with white-collar professionals and DINK double income no kid/children families, the average age is 20 to 39, with 53%of the population single and 62% owning property. This is a high demand market, with an average of visits per property at 1,576. The median prices in this blue-chip property market went from $2.44m in July to $2.9m in December, with a compound growth rate over five years of 8.1%. Standout purchases in this suburb saw a building record at 702/2 Roseby Street, sold for $3.475m, and a street record at $4.21m for a property at 46 Tranmere Street.
Located on the famous Bay Walk, Russell Lea is centrally located and family friendly. It saw a rise in median property prices from $2.5m in July to $2.88m in December, with a compound growth rate of 9.2% over 5 years. For such a small suburb, property in this area is highly in demand, with 1,813 visits per property. One highlight sale was 45 Janet Street, a three bedroom original brick house that went for $4.1m.
City Fringe
Balanced Market
With a severely out of kilter supply and demand within the property market, monthly swings both up and down grew in aggression from the beginning to mid-year. "B & C grade properties got turned over in less than a month, so it was time for most people to cash in and make a move irrespective of current position. Some re-sales we had one year on made up to 40%", said Michael White, Bresic Whitney. As the year drew to a close, the market flattened out, and the agents and agencies with a good record stepped forward for their moment to shine.
City Fringe
Seller's market.
Glebe is known as the bohemian heartland of Sydney's university set, with a population predominantly independent youth. Though with the transformation of the foreshore, an overarching gentrification of the area, and its rich architectural makeup with a backbone of heritage listed terrace homes, this demographic has diversified in recent times. A high demand housing market with 1156 visits per property on average, and a median price rice of $1.776m in July to $2.1875m in December, with a compound growth rate of 4% over five years. A key highlight was the sale of 61 Ferry Road, at a record $6.62m.
Forest Lodge offers its inhabitants the perfect balance between village feel and city harbour amenities. A predominantly young population with an average age between 20-39, and 69% single. Correlating with these statistics is the high rate of renters, with only 37% owning property. It has held a fairly steady median property price over the past year, from $1.9m in July to $2m in December. It is considered a high demand market, with an average of 1,022 visits per property and a housing compound growth rate of 6% over 5 years.
With the University of Sydney and the prestigious training hospital, the Royal Prince Alfred Hospital, amongst its local gems, Camperdown has a large student and professional population. This brings an incredibly high rate of singles at 80%, with an average age of 20 to 39. With only 34% property ownership, and an average demand market at 846 visits per property, apartments are the most popular option for buyers. Average house prices rose marginally from $1.732m in July to $1.908m in December, with a compound growth rate of 6.4% over 5 years. The standout sale within Camperdown was at 102/30 Pyrmont Bridge Road that sold for over $2m.
The Inner West – Looking ahead to the first half of 2022
As the holiday period led into the new year, buyer sentiment shifted. On the back of media coverage suggesting that interest rates will be increasing, buyers have begun holding back anticipating a resulting market drop. The rollercoaster of price increases and market uncertainty has calmed. Adrian Tsavalas from Adrian William Real Estate observes, "As we entered 2022 a backlog of homes hit the market, diluting the buyer pool". The year ahead may be different, if indeed interest rates to increase we might see a stock level increase that will force some vendors to come to market. Sellers need not fret as yet, as buyer demand is still very high with approximately 30-40 views at each open house. Asset prices are still up 25-30%, and A grade properties continue to demand premium prices, though they must now take the reduction in buyer demand into account in their expectations and negotiations. Says Alex Mastoris from Cobden Hayson, "Though it is still too early to predict the year ahead, our core area of the Inner West has always fared well through the highs and lows. I don't believe that we are in for any major correction. Instead, I believe we will see a normal trading pattern in the coming year".
As the market shifts, buying strategies also need to be reviewed regularly. We get access to homes off-market every week, and help our clients navigate the peaks and troughs so that the right property is bought for the right price. Get in touch with Hamada for an obligation free chat about your search today.
Sydney Inner West Area Specialist
Hamada Alameddine
Get in touch with Hamada to find out more about the Sydney Inner West property market, or make an appointment to discuss your requirements and see how we can help you get into your ideal home sooner.
Read more about Hamada Alameddine
Free Consultation
The first step in your property journey, whether it be buying or selling, is gaining clarity on your situation.
Book a Free
Consultation
Or fill out a form