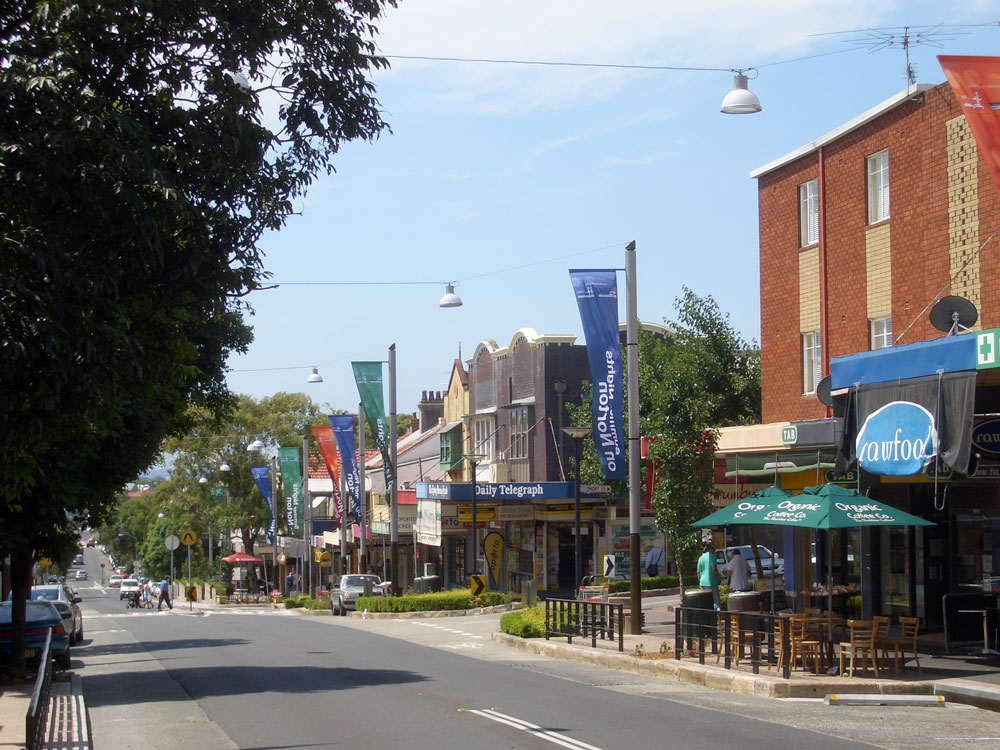 May 03, 2022
After two years of soaring values and incredible sales results amid poor affordability, tighter lending and higher fixed interest rates, Sydney's pandemic-induced real estate boom is officially over. The year began with vastly improved buying conditions, as the divide between sellers' expectations and what buyers were prepared to pay began to widen.
At the beginning of the quarter, Sydney's inventory levels normalised, and sales listings were 12% below their five-year average. Despite this drop in supply the large proportion of potential buyers moved on from the frenetic "fear of missing out" of last year's bull market and firmly switched to a fear of overpaying. Paired with the buyer sentiment that more price drops were on their way, they were prepared to sit on the bench and wait it out. The effects of this change in mentality was felt across the board, with 70% of all scheduled auctions withdrawn or passed in. Adrian Tsavalas of Adrian William gave his view, "Sellers were pulling their homes off the market if they didn't get their price, however, sellers who were committed to a purchase or in a position where they had to sell were meeting, and in turn, slowly re-setting the market".
The auction clearance rate through March softened week on week as the number of properties listed for auction significantly increased. As supply vs demand heavily came into play, the market was flooded with 100% more listings than the same time last year. With an auction clearance rate near to 50% it reinforced the presence of a downward pressure on prices that forced many sellers to adjust their expectations to secure a buyer. By the close of the quarter there were more price guide reductions and auctions either pushed back or withdrawn than in the past collective 2 year period.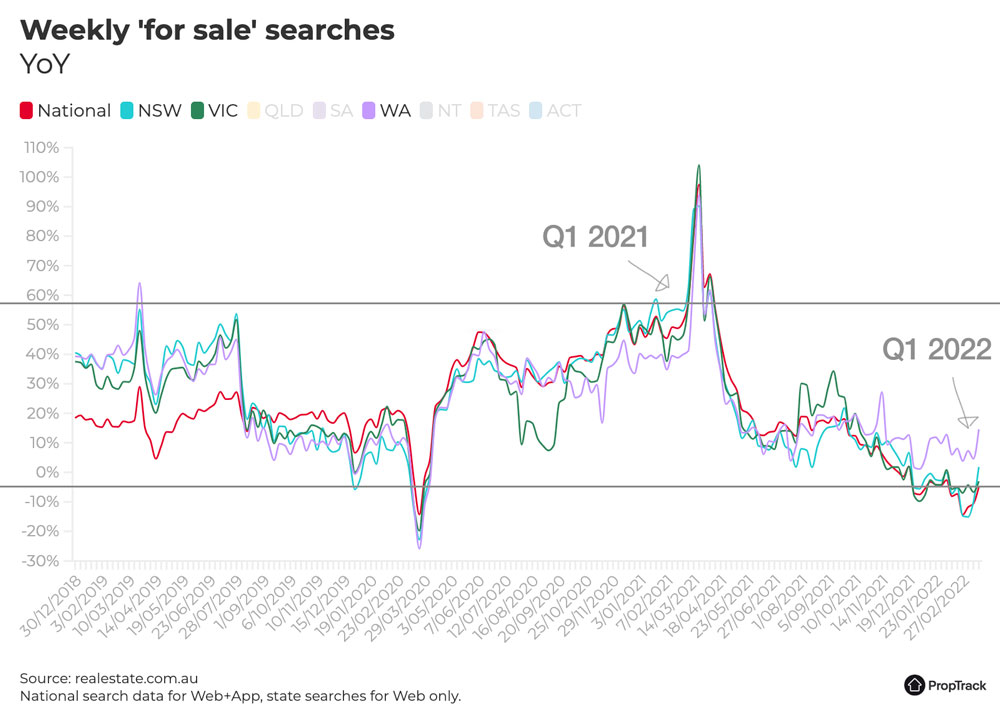 As this market slowdown accelerated buyers grew pickier. Offers were weaker and very conditional, as Michael White from Bresic Whitney said, "Buyers took their time and got cold feet if everything was not in their favour. There was a heightened sensitivity to everything (strata history, condition of property, noise, etc) irrespective of the property price/value". Investors grew comfortable as they could see yields starting to climb, and the emotional buying of last year dissipated. Going to auction was no longer like entering a lion's den, and opportunities for buyers widened as many properties were incorrectly priced by agents and required multiple reductions.
While agents notice a shift in market very quickly, vendors are often 3-6 months behind. This played out in the first quarter, with many attempting to capitalize before the drop by continuing at the bull market price range, not recognizing that it had already deflated. More than 1 in 10 homes sold for less than they were initially priced, as the real estate industry appeared saturated with too many people wanting to sell and not enough buyers to go around. At the peak of last year's turbocharged housing market that number – 10.5% – was half as much, with only 5.9% of homes having to discount their value to be snapped up.
As March evolved property trading conditions did crystallize with blue-chip or top tier listings continuing to draw in a high level of demand, with big pre-auction offers or strong outcomes at auction. It became strike while the iron's hot for A grade property, or hold off on anything that was slightly compromised, as the remainder of the market was impacted by the growingly cautious buyer pool.
2022 has so far been a tumultuous mix of unknowns, with the ever-present risk of the virus just one of many moving chess pieces. "With clear hesitation due to external conditions such as petrol prices, interest rates, and the Russian/Ukraine war, buyer hesitation was high," shared Alexandra Stamatiou-Buda from McGrath Estate Agents. The relentless and sustained period of rain was unprecedented. With the ongoing deluge providing not one singular sunny day throughout an entire selling campaign, the challenge was how to best prepare and present listed properties in their best light. Ordinarily, poor weather would impact campaigns, though with its dire ongoing forecast both sellers and buyers appeared to absorb and accept the conditions. With so many elements beyond the control of the buyer, there was little left to do but to redirect attention to the areas they could mitigate risk, which saw many booking auction dates prior to the election to avoid any unknown obstacles as a result of possible changes to policy.
Now is the perfect time to engage with BuyerX and plan a strategy for your next move, to avoid rushing into a decision under pressure when opportunities next arise.
Below is an overview of the major markets in Sydney's Inner West, with apologies to some of the fringe areas which are not featured below (please get in touch for my assessment of these markets if you are interested).
Lower Inner West

The Bay Area

City Fringe
Lower Inner West
Balanced market
Numbers of buyers at open homes seemed to fluctuate from 10-50 throughout the Lower Inner West dependant on the property quality, though most reported a significant drop of 25-50% from the start to the end of the quarter. With an average 25 days on market, and only 2-3 registered buyers at auction compared to 5 only a few weeks prior, the market shift was felt by sellers.
A key sale that well-exceeded its price guide of $1.5 – $1.6m was a 3 bedder at 34 Finlays Ave in Earlwood. A pre-auction offer of $2m knocked out the majority of the competition and left the negotiation down to 2. Within 3 hours the property sold for $2.28m after only 14 days on market. In a record sale for a residential home in Clemton Park, 20 Turton Ave sold for $2.53m, beating its previous record of $2.15m for a property on the same street, achieved back in 2018. With a price guide of $1.9m, 12 Lonsdale St in Lilyfield sold for $2.195, a huge result for a knockdown with no parking. The highlight of this area though was at 104 Northcote St in Earlwood, where a 373m2 block sold for $2.65m. Vastly smaller in context to other homes in Earlwood and on the Clemton Park border, it was ready to move in immediately so buyers were willing to pay a premium to make it happen.
The Bay Area
Balanced Market
The market within the Inner West Peninsular went through a metamorphosis from the bull market of last year to the end of this quarter.
The last three weeks in particular saw buyer sentiment alter dramatically as they no longer felt the pressure to offer well above the guide prices to secure a purchase. As Megan Smith from McGrath Estate Agents said, "Typically we saw less buyers, each interested in more than one property at a time with more to choose from". The average campaign length was 19 days, with 10 buyers through opens and 2.5 registered buyers at auction.
The key sale in this area was at 150 Louisa Road in Birchgrove, sold for an undisclosed price north of $13m.
City Fringe
Balanced Market
True clearance within the Inner West City Fringe sat at around 50%, which created a neutral climate for both parties. Only 40% sold prior to auction, the resultant lengthier campaigns indicated a thinner buyer commitment. Registered bidders at auction were down to only 2 on average, with 1 buyer auctions becoming common place. Most properties either sold 2 weeks prior to auction, or were withdrawn from auction and sold around 6 weeks after with price reductions.
While the market was changing, there were still record prices and strong sales. A string of small family-sised homes were sold within Stanmore, 2 Westbourne, 160 Corunna and 46a Harrow amongst them. Selling within a week for a block record exceeding the previous price by $100,000, 2/66 Allen St in Leichhardt went for $1.45m. Achieving above expectations, 16 Carlisle St in Ashfield had 5 registered bidders at auction and sold for $2.46m. The top acquisition, at 2 Searl St in Petersham, had 2 bidders at auction and went under the hammer for $2.8m.
The Inner West – Looking ahead to the second quarter of 2022
Sydney is a robust and resilient market, and David Eastaway from Hudson McHugh suggests that buyers should not be short-sighted moving forward, "Buyers are looking at the next 6 months, not the next 6 years. They are driven by a fear of not knowing what will happen next". Though as Simone Azzi from Belle Property stated, "If buyers are planning on keeping their new home for a minimum of 5 years then they shouldn't be too concerned with fluctuating prices as the Sydney market rarely goes backward and they should have confidence in the fact that once prices begin to rise again, which they will, they are set to make a healthy gain". Adrian Tsavalas from Adrian William Real Estate backed up this sentiment, "Buyers seem to have gone from 'fear of missing out' to 'fear of paying too much'. With far more choice on the market it is, in my opinion, the perfect time to buy".
The future direction of the Inner West property market will largely depend on the selling intentions of current owners. Demand no longer outpaces supply, and views per listing have reduced. More houses will be forced to re-list at lower prices if interest rates increase later this year. Sadly, many agents have failed to adjust to these new trading conditions and continue to over-promise results to sellers. Alex Mastoris said, "This market is when the experienced and realistic agents will rise to the top. Accurate pricing, on-point strategy, and great communication, are vital". With the second quarter taken up with long weekends and a federal election, combined with the current cherry-picking style of buyers that looks to be the tone of the market over the coming months, strong agent advice will be more important than ever.
As the market shifts, buying strategies also need to be reviewed regularly. We get access to homes off-market every week, and help our clients navigate the peaks and troughs so that the right property is bought for the right price. Get in touch with Hamada for an obligation-free chat about your search today.
Sydney Inner West Area Specialist
Hamada Alameddine
Get in touch with Hamada to find out more about the Sydney Inner West property market, or make an appointment to discuss your requirements and see how we can help you get into your ideal home sooner.
Read more about Hamada Alameddine
Free Consultation
The first step in your property journey, whether it be buying or selling, is gaining clarity on your situation.
Book a Free
Consultation
Or fill out a form