Client: L & M Sale Method: Pre-market, Private Sale Advocate: Michael Sier
Client Brief
L & M were moving to the Peninsula from Adelaide and wanted to find a property with good 'bones' in a great location for a renovation project. The scope included Tyrone Foreshore Rye, through to Sorrento.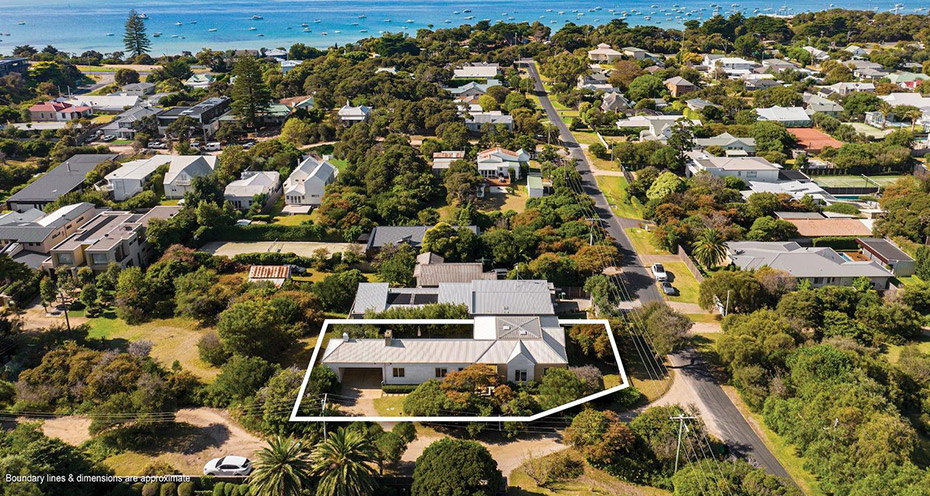 Buying Journey Summary:
The search began mid-January 2023, passively at first whilst L & M readied their beautifully restored 'Queen Anne' Adelaide home for sale. A few off- market opportunities presented during this time which were reasonable options, however the advice was to wait for more stock to come onto the market and seek a better position. L & M then successfully sold their home and the Peninsula search gathered speed as a timeframe was now set. Through my relationship with Sotheby's International, and more specifically Danielle Vains, I was alerted to a pre-market opportunity at 30 Salonika St, Sorrento and had the fortune of being able to inspect the home prior to coming onto the market. This enabled us to do our due diligence and be in an early position to put our best foot forward to secure the home, which we were successful in doing. We were able to match the settlement timeframes of the Adelaide sale and Sorrento purchase to facilitate a smooth transition between the two. I'm excited to see what M & L do to restore the architect designed, Nicholas Day, Sorrento classic.
Michael Sier knows the Mornington Peninsula! I've been going down there for nearly 60 years so I'm pretty cluey but Michael takes it to a whole new level. We wanted a house in the right place and had an extensive checklist. By the time we were done, all of them were ticked. He's totally professional and was communicative through the whole process. The house we finished up buying started off market and was soon categorised as investment grade by Michael so we had total confidence in proceeding. Couldn't be happier with the BuyerX experience and Michael in particular. No hesitation in recommending him to anyone looking on the Peninsula. Do yourself a favour and let Michael do it for you! 5 stars.

L & M
Free Consultation
The first step in your property journey, whether it be buying or selling, is gaining clarity on your situation.
Book a Free
Consultation
Or fill out a form