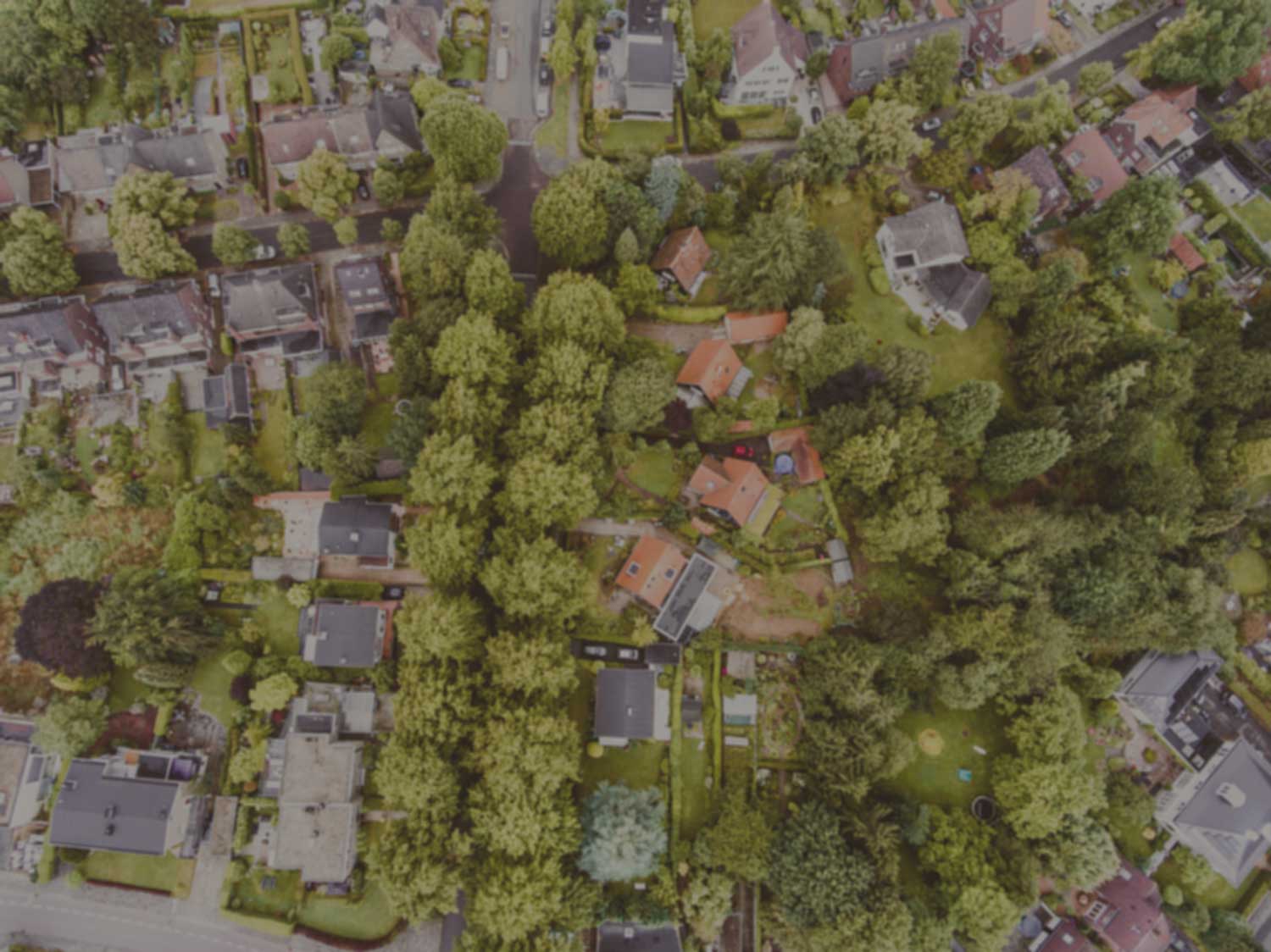 by BuyerX
There's a few different ways to value a property, and these days the banks have more control than ever on agreeing with the market price you have paid. It can depend on the type of property, how unique it is, the number of sales in the area, and the speed that the market is moving – up or down.
The fact is all values are nothing more than opinions, based on a standard set of rules. Valuation methods vary between institutions like banks, real estate agents and other buyers. Market value, your estimate, bank or council values, are all subjective.
To become knowledgeable, you need to research the market. What is implied in being prudent is that you actually know how to value. This is the missing piece for far too many buyers – especially first timers. They do not know the simple process of valuing property. The selling agent can assist you in determining value, but as they work for the vendor, their interests are aligned with getting the highest possible price for the seller.
When buying real estate, you must conduct your own analysis of what the property is worth. This involves compiling sales evidence and reaching an independent conclusion.
In the valuation industry there are three accepted methods of valuation:
Direct Comparison
This is where you compare apples with apples (or 3 bedroom houses with 3 bedroom houses). When there is a lot of sales evidence, this is the simplest method to apply.
Summation
This is where you separate the valuation into land, building, and other improvement value. For example, land in this suburb might be worth $1500 per square metre (psm). Houses of this condition/quality/age in this particular area might be worth approximately $500 psm. Then you add a nominal value for garages, swimming pools etc.
Capitalisation
This is where you arrive at a value using the capitalisation rate (market yield) and annual income (rent). If for example, the property would rent for $850 per week, and current market yields are approximately 3%, then you would work out value as follows:
$850 per week X 52 weeks = $44,200 (annual rent or income)
Divided by 3% or 0.03 (market yield or capitalisation rate)
Value = $1.473M
To understand market yields you can either speak to a few local agents or search within your chosen suburbs on realestate.com.au suburb insights pages.
All three valuing methods rely on the same information, which is market evidence of sales and/or rentals – recently sold or rented property. Valuers will generally use 2 methods to arrive at a property value. They will use a primary method and then a secondary check method.
If you are buying residential property, you can use direct comparison as it is the most commonly used primary method. So if you are valuing a 3 bedroom house, you would need to do some research and find 10 comparable sales.
A question might be, where do you find these sale results? If you have been tracking the market for some time, you would have inspected properties that have sold. If that is the case, then you can simply call the agent and kindly ask for the sale prices. Auction results are also posted in the Sunday papers or you can check them out online on each state's real estate institute website.
Once you have found a property that you want to buy – you need to rank your property against the ones that have recently sold. When doing so, you need to take into account the location, land size, building size, condition, quality as other items such as garages, pools and tennis courts.
From here you can put the sales evidence into 3 categories:
Inferior to the property I want to buy,
Comparable to the property I want to buy,
Superior to the property I want to buy.
2 Bed – 1 Bath – Brick – 600m2 – Double Garage – $1.4M – Mar – Inferior
2 Bed – 1 Bath – Brick – 600m2 – Double Garage – $1.415M – May – Inferior
2 Bed – 1 Bath – Brick – 550m2 – Double Garage – $1.395M – Apr – Inferior
3 Bed – 1 Bath – Brick – 625m2 – Double Garage – $1.475M – Apr – Comparable
3 Bed – 1 Bath – Brick – 625m2 – Double Garage – $1.465M – Apr – Comparable
3 Bed – 1 Bath – Brick – 650m2 – Single Carport – $1.48M – May – Comparable
3 Bed – 1 Bath – Brick – 650m2 – Single Carport – $1.47M – May – Comparable
3.5 Bed – 2 Bath – WB – 625m2 – Double Garage – $1.5M– May – Superior
4 Beds – 2 Bath – Brick – 700m2 – Double Garage – $1.575M – Apr – Superior
4 Beds – 2 Bath – Brick – 850m2 – Double Carport – $1.55M – Mar- Superior
There should be a increasing trend in price as you move from inferior properties to comparable property to superior properties.
If you were buying an average 3 bed brick house in this suburb – it is reasonable to expect that you would need to pay between $1.46M and $1.48M.
The direct comparison valuation process is simple once you have the evidence. However as you can see it does take time and effort. The problem with this valuation method is that it can be unreliable with only a small amount of comparable properties sold within a 6 month period. When there's a property that is quite unique, or within a tightly held area, you may need to use the summation method which looks at breaking up the land, building and improvement values combined. You can cast your net a little wider and use properties that have the same land size but not the same type or size of building, and vice versa.
The final piece of this puzzle is determining what the market will pay, because humans are not computers and will continue to bid with emotion – even when the evidence doesn't stack up. How do we calculate the emotional factor when it comes to property? There's no exact science for this, but looking at the market depth is one key way to determine how much competition there will be. If you attend some auctions in the area, take a look at how many underbidders there were. Take notice of how many people are attending open for inspections and ask the agent how many buyers have requested contracts to review. These are little snippets of intel that can help you form a view on the emotion factor, which is a small premium that you'll need to add to the calculation.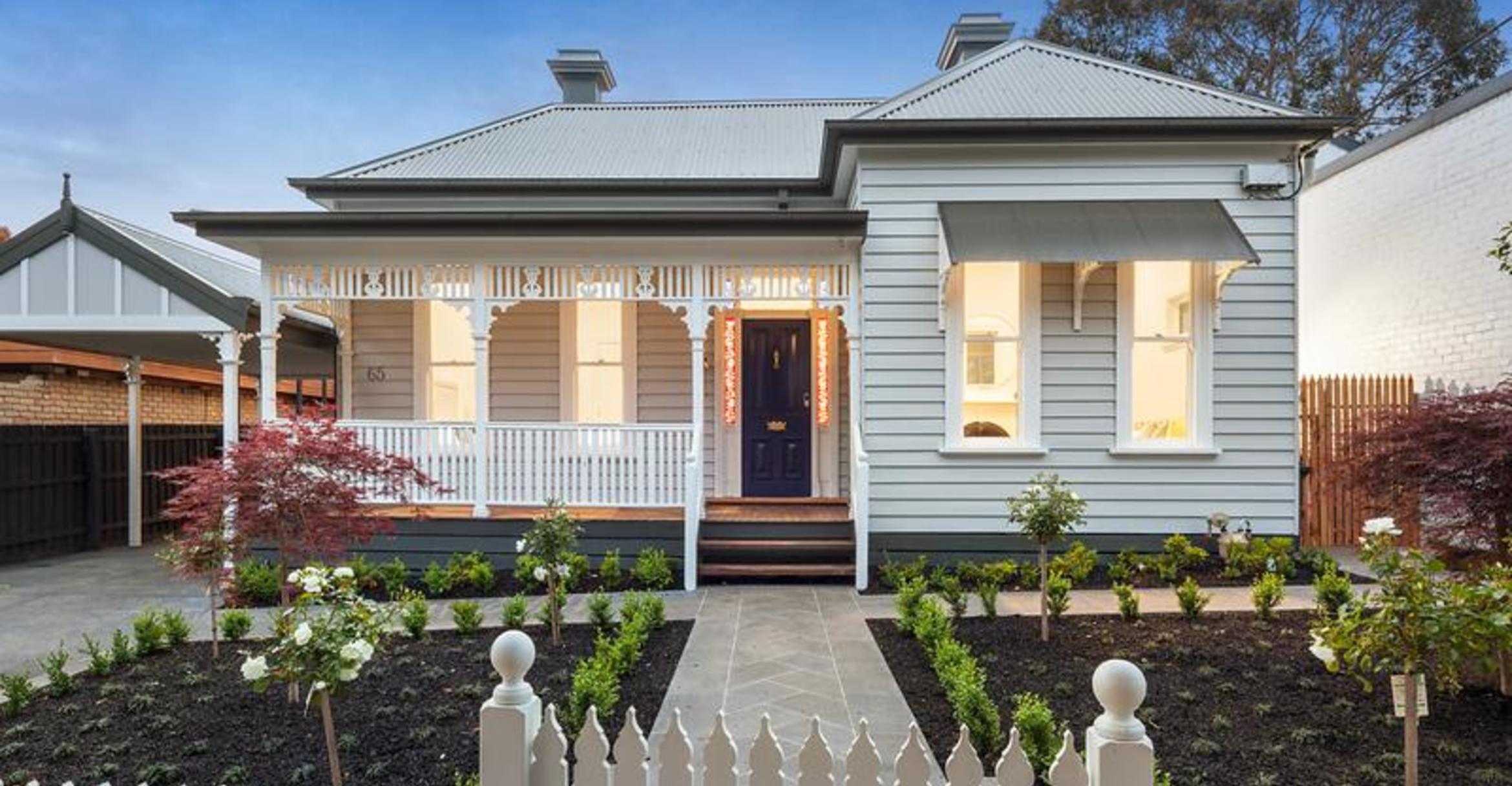 by BuyerX
The quality of your property is critical to protect yourself from losing money, and to enjoy your lifestyle. This isn't a difficult concept to understand, but so many buyers compromise on the quality of the property without fully understanding the consequences until it is too late.
Most buyers think that when we're talking about A-grade property, we're talking about the price. This couldn't be further from the truth, because you can have an A-grade property worth millions of dollars less than a B or C grade property. The price is not a factor, A-grade property can be at any price point.
When we talk about the grade or quality, we aren't only referring to the design or construction of the house itself, we are also including the location and land characteristics.
Let's look at what constitutes an A-grade property.
We'll start with land characteristics. A-grade properties are not overcapitalised with expensive buildings on cheap or small land parcels. They are normal for the area in terms of size and position of building on the block. That means in suburbs where the typical home is freestanding with a backyard and the house sits in the middle of the block, that's what you'd expect in an A-grade property in that suburb. If in the same suburb there's a home that's had the backyard subdivided, or the house sits right at the front of the block, these are some of the many land compromises that jeopardise an A-grade rating.
When it comes to location, A-grade properties are not found on main roads or busy streets, and they aren't found next door to schools or shops or any other mixed use. A-grade properties are found next to other A-grade properties, in quiet and pleasant streetscapes. A-grade properties are walking distance to transport, to shops, schools and open spaces like parks, rivers, beaches or other desirable lifestyle draw-cards.
Last but not least, the building itself plays a role in the grading of a property. We've touched on overcapitalising, which refers to how much more value there is in the building than there is in the land. There's also the quality and condition of the construction of the house, and how scarce or how easily reproduced the property can be. Scarcity is a big factor when it comes time to sell, because if there's a lot of the same type of building as yours on the market at the same time, you're having to share the pool of buyers and reduce the competition which ultimately drives prices higher. Some of the other building characteristics that determine an A-grade rating are the orientation of the backyard so that the living areas of the home are flooded with natural light. A good floorpan with bedroom and living area separation, and living areas flowing out to outdoor entertaining areas with northern aspect are complementary and desirable for buyers.
There's many other criteria across the land, building and positional aspects of a home that help us determine the quality of the property. We have a 30 point grading sheet that scores each property that we inspect, and gives us a grading of A down to D. Our clients love the objective views and helps them understand the differences between properties they've seen but can't decide which they like better.
You now have a better understanding of what determines A-grade property, but why is this so important if you've found a home you love anyway?
The reason is simple. It stops you from losing money. If you buy a B or C grade home in a rising market, you'll have competition and pay at or above market value to secure the property. If you sell in a falling market, like Melbourne and Sydney in 2018, you'll have very few buyers interested in your property and if you need to sell urgently, the only way to entice a buyer will be a price discount. I hear you say "we won't need to sell, we'll be here forever". That's great in a perfect world, but you can't guarantee that will be how it plays out for you. You see, B and C grade properties have compromises, and these compromises often affect your quality of living. It might be noise, it might be lack of natural light, it might be that you've had another child and the house is now too small.
There's so many different reasons that force home owners to sell, and that is why our job as buyer advocates is critical in helping you with clarity on what your needs are today and into the future, and how to protect you from making mistakes and losing money.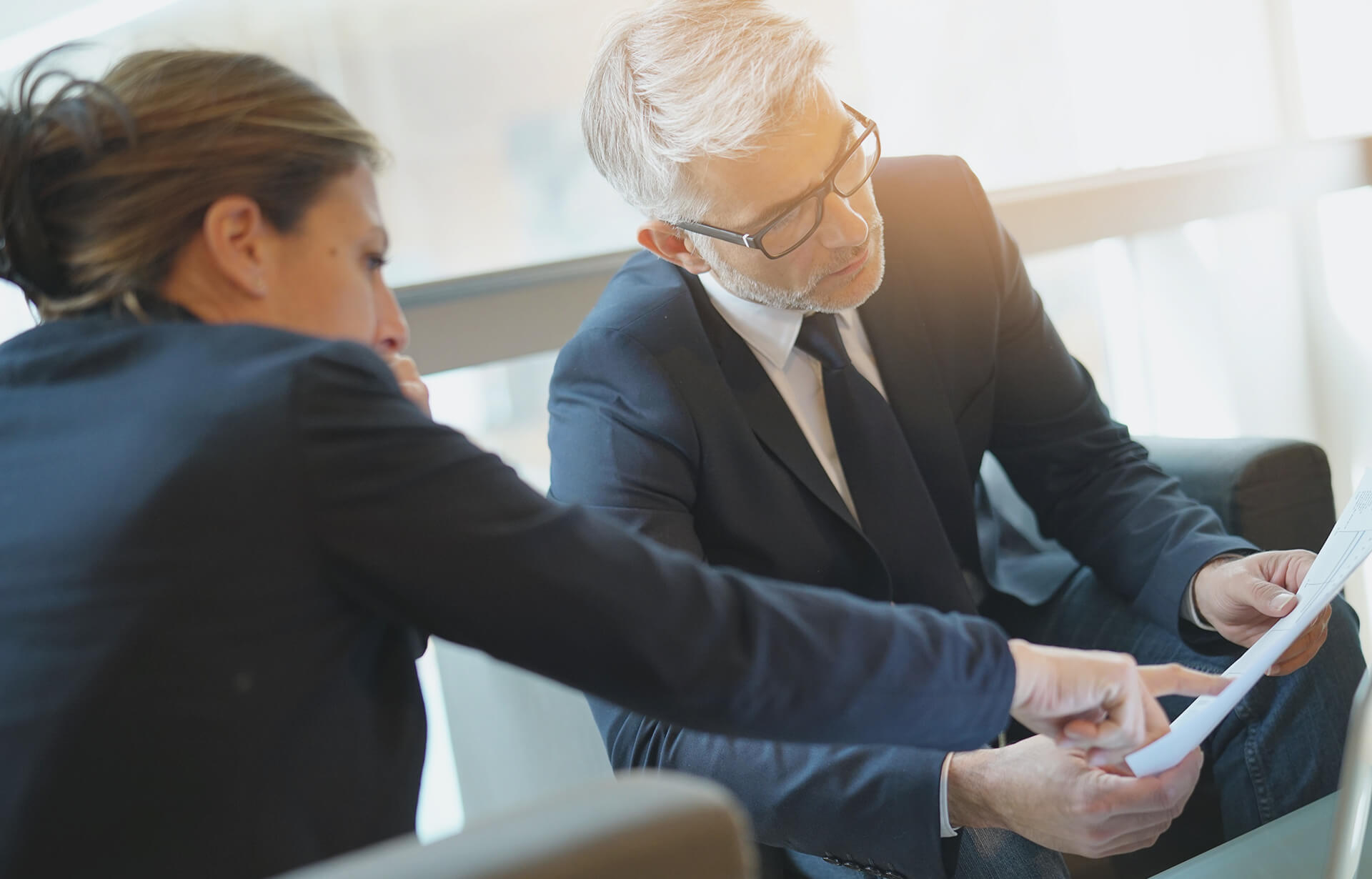 by BuyerX
Many people subscribe to the theory that it doesn't matter if you make a mistake with property, it will fix itself over time. Sure, you might have paid too much but you're in the home you love, what could be the problem? The longer you leave it, the worse it becomes, and we'll show you why.
There's a number of ways buyers can make mistakes on a property purchase. No matter the mistake, the longer the time taken to correct the mistake the bigger the impact it will have on your financial future.
Mistake #1: Overcapitalising
There's a basic premise when it comes to the underlying change in value of a property, that the land appreciates and the building depreciates. This means that over time, the value of the building is decreasing. Buyers who fall in love with a home that sits on a small piece of land or where the value of the land is worth less than the house will fall into the trap of compromising the capital growth of the property. Just because the suburb is growing at a certain rate doesn't mean the total value of your home is growing at the same rate. If most of the value in your home is tied up in the building, then the only value that is increasing is the land component of your property. You're not getting the same capital value increase that other less capitalised properties with larger land components in your suburb are enjoying.
Mistake #2: Compromising on your location
When we say making a compromise, we don't mean to say that you can't be happy in fringe suburbs to your goal, what we do mean is don't buy something 20kms further away from your goal if you want to ever reach your goal. Typically the growth rates of property decline the further away from the CBD you go. The reason for this is pretty simple, it comes down to accessibility to jobs and infrastructure. Yes schools and hospitals and shops are all important, but we all need money to live so that's the primary need to be able to afford to buy a home. Buyers who compromise on the location and not on the property or the price will fall into the trap of never being able to get back in or ever get in at all into the location that they want to end up living in. As prices closer the CBD move faster than your suburb, the harder it will be to bridge that growth gap.
Mistake #3: Buying a B or C grade property
This is probably the hardest mistake that is most commonly made, because there's only so many A grade properties to go around, and we are emotional beings that make decisions with bias – whether we like it or not! Falling in love with a property, just like dating, blinds us to the imperfections. These imperfections start to be noticeable once the warm fuzzy feeling has worn away after some months. Then these imperfections start to become more than just an annoyance, think about that road noise that you can hear inside your house or the balcony overlooking your yard when you're in the pool. They start to impact your happiness and before you know it you're looking for a change. This is human nature, and why it is so important to get it right from the beginning, it will save you stamp duty and headaches and the opportunity cost of missing growth during that time you weren't in an A grade property.
So why does any of this matter?
One thing we can't always control or predict is when we will need to sell. There's income changes, illness, family separation, and many other significant events that can derail your home life. If any of these events force you to put your home on the market and the market is not as strong as it was when you bought, you may be waiting for a buyer for a long time and may have to reduce your asking price. What we don't ever want to do is put ourselves into a forced sale situation because you lose all the bargaining power. The best thing you can do is have a property that is in a good location with minimal compromises, so that the day you need to sell, you will achieve a great result from a larger pool of buyers.