Client: J & N Sale Method: Private Sale Advocate: Kate & Edward Polk
Client Brief
J & N, from Sydney were relocating from Sydney to be closer to their children and grandchildren. They wanted to find a generous sized single level home with garage close to amenities, with a good sized pool and entertaining spaces to accommodate family and friends. They required a small, low maintenance garden for their dog.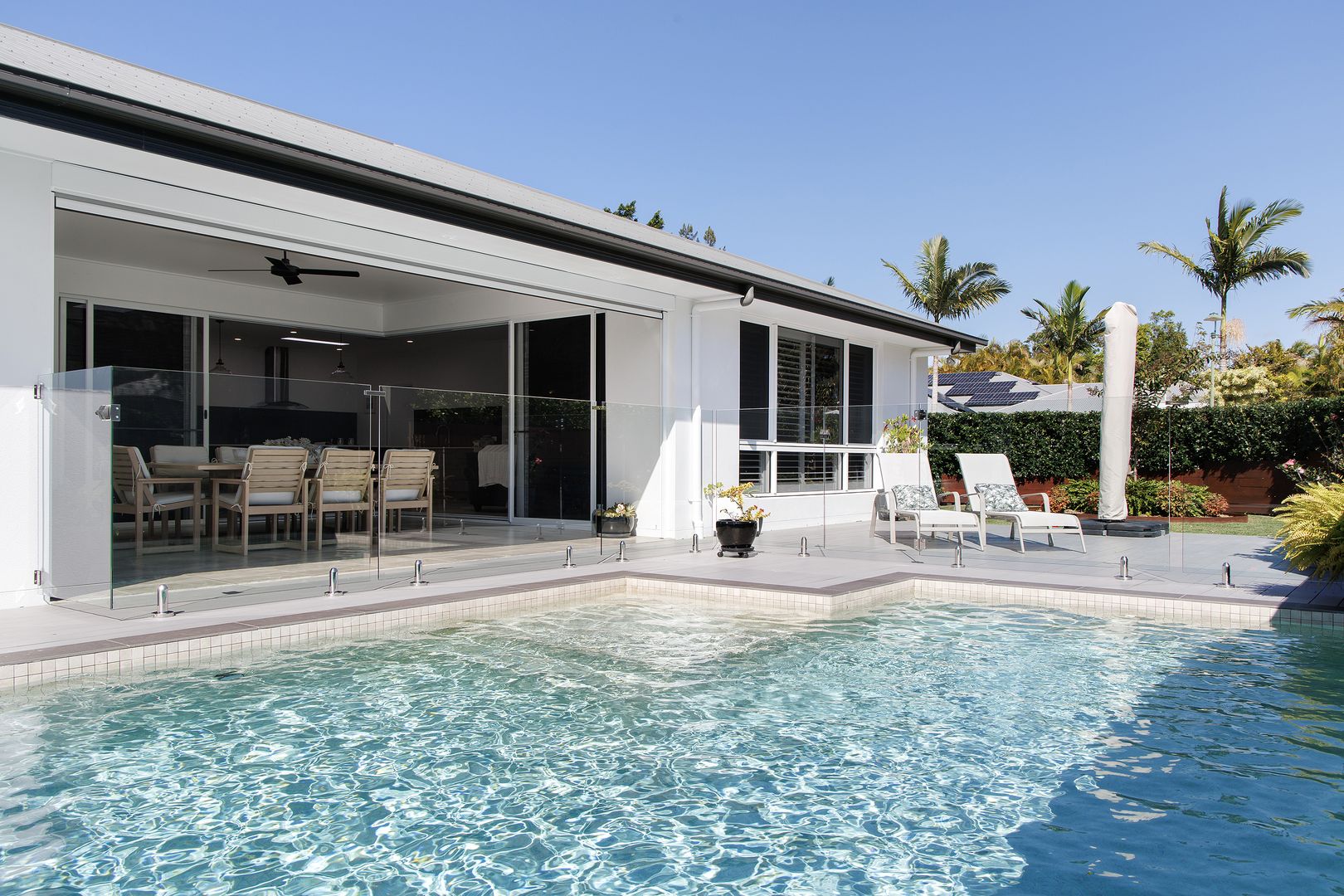 Buying Journey Summary:
We first met J & N for coffee in May 2023 when they were visiting from Sydney. They had been looking at opportunities on the Sunshine Coast online for some time, their search area was wide, and they needed to sell in Sydney before purchasing.
After listening to and understanding their needs we took them on a guided tour of Noosaville, and the Noosa Waters pocket within, educating and explaining the pro's/con's and price points compared with other areas in their consideration set. Their immediate feedback was that this was absolutely the area they could see themselves living in. That afternoon they visited 25 Seacove Court and indicated they liked the look of it, though were concerned it was likely well outside their budget and would be sold before they could sell in Sydney.
They wanted to get across more options and build their knowledge of property in the area. Over the following months we inspected multiple off, pre, and on market properties, providing videos, photo's and reports on all potential options. This served to increase J & N's understanding of property in the area, including pricing and buyer sentiment (which was changing rapidly). By the time J & N had sold in Sydney, 25 Seacove was still for sale. We had kept close to the campaign, been through the property multiple times, and performed extensive assessment and due diligence.
After a flying visit from J where we took her through short-listed options, we were all aligned and very confident 25 Seacove was the right opportunity to proceed with and the price at which it should be pursued at. After facilitating a building and pest inspection, an introduction to a local conveyancer, and days of negotiations, we were able to secure the property for a price within J & N's budget on settlement terms aligning with their sale in Sydney. We are thrilled to have helped J & N secure the perfect property close to their family – a home where they will no doubt create many wonderful memories.
Free Consultation
The first step in your property journey, whether it be buying or selling, is gaining clarity on your situation.
Book a Free
Consultation
Or fill out a form