Client: A & B Sale Method: Post EOI campaign, Private Sale Advocate: Kate & Edward Polk
Client Brief
A & B, ex-pats based in Miami, USA, wanted to find a 3 bedroom apartment in Noosa Heads to use as a family holiday base. The apartment needed to be council approved for short-term holiday letting such they could rent it out whilst not using themselves.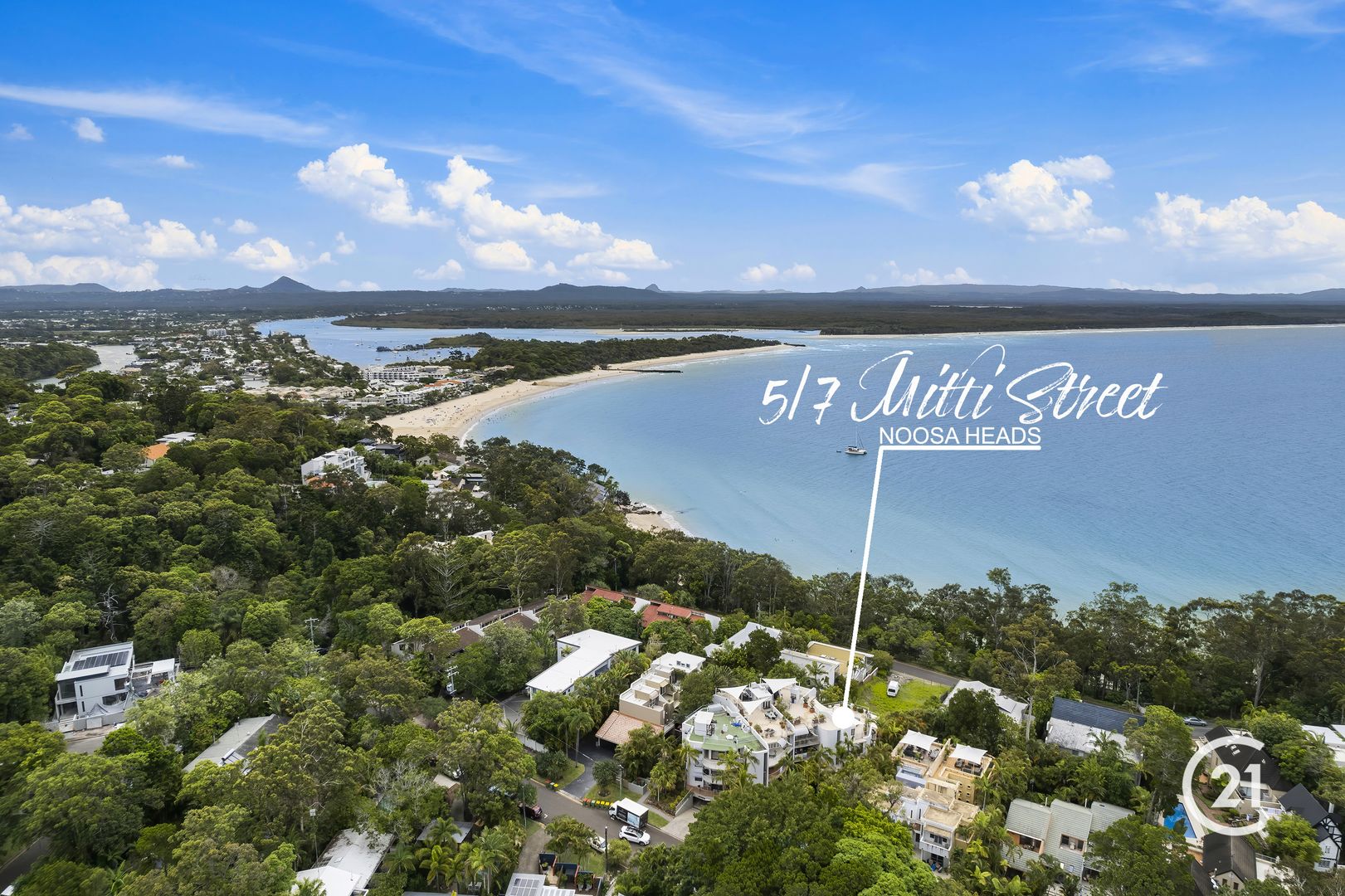 Buying Journey Summary:
The search began in February 2023 via way of referral from a previous client we achieved success for. A & B were somewhat familiar with the area after time spent holidaying here. The search commenced in and around the Noosa Hill – walking distance to the beach and amenities. Supply of 3 bedroom apartments was low (particularly those council approved for holiday letting), against a backdrop of high demand with many seeing this segment as a lower cost and maintenance option to a house with more rental flexibility. In addition to 4 on market opportunities, we leveraged local agent relationships to source and inspect 3 off, and 2 pre-market opportunities which the general public were not aware of. Whilst there were some good options, thorough inspections and due diligence shaped our view that they were all in someway compromised more than we should accept. Our advise was to wait for the right opportunity.
Outside our initial search area, we became aware of 5/7 Mitti St, Little Cove – going to market via an expressions of interest campaign. It ticked all the boxes, though situated in a more exclusive position, its indicative price was above our clients budget. We worked with Mike Hay from Century 21 the to flag our interest, albeit at a price outside what the vendor would likely consider. Nonetheless we kept abreast of the campaign and remained in constant communication with Mike. When the property did not sell via EOI, Mike was aware of our situation, and with the vendor motivated to move on, we were able to quickly seize the opportunity and negotiate a great outcome. A quality 3-bedroom, holiday lettable apartment in a tightly held prestige location. It was just one of two 3-bedroom apartments to sell in the price range within the last 2 years. We secured it for a discount to when it last last sold 18-months prior.
Beyond securing the property, we worked closely with our client's private bank in Australia to facilitate valuations and finance, also introducing them to our preferred local conveyancer, insurance broker, and letting agent, all of whom worked together under our oversight to facilitate the transaction and ensure the property was set up to generate rental income immediately post settlement. We are thrilled for A & B to have secured a wonderful holiday base where they will create lifelong memories with their family, whilst generating good rental income when not using it themselves.
Free Consultation
The first step in your property journey, whether it be buying or selling, is gaining clarity on your situation.
Book a Free
Consultation
Or fill out a form